Signing up for an appointment to get the Covid-19 vaccine was a rocky process for John Wynne of Orchard Park – and for thousands of other Western New Yorkers.
After about four hours of phone calls to New York State's vaccine hotline over two days, the 78-year-old Wynne still doesn't have a date with the needle. He gave up when he was told the closest site with available appointments was in Syracuse – about 2 1/2 hours away by car.
Wynne wasn't the only New Yorker frustrated with the vaccine registration system, accessible both online and by phone, that New York State unveiled on Monday. 
Erie County was inundated with 18,500 calls Monday and Tuesday after the state wrongly gave people Erie County's Covid-19 hotline number to schedule appointments. And the state also put out incorrect information about a Covid-19 vaccination clinic at Erie County's Sexual Health Clinic – where vaccinations are not administered.
A vaccine registration system hit by complaints on its first day opened up to more people Tuesday as the state added people 65 and older and those with compromised immune systems to the eligibility list.
Officials have cautioned that they expect those newly eligible to register for vaccination appointments will have to wait to get the shots as the state continues to receive a limited supply of vaccine from the federal government.
But they've also faced other waiting: a frustrating process that has sometimes meant waiting hours on the phone. At one point Tuesday, with the county  inundated with calls, Poloncarz tweeted: "Please do NOT call our Health Department to schedule an appointment for a vaccine. We are NOT setting up appointments by phone."
Erie County is only accepting appointments for eligible residents – police and firefighters, teachers, public transit workers, anyone 65 years old or older – via an online appointment request form, and those appointment slots have already been filled through the end of the month, Erie County Executive Mark Poloncarz said.
Poloncarz was initially worried about having enough vaccine on hand to administer to anyone beyond Wednesday. But he did receive enough vaccine later Tuesday from Roswell Park and New York state to get through the end of the week. 
Vaccines for the general public will still take months, Poloncarz added.
"What we thought we were going to get was at least a week or two of advance notice, and we didn't," Poloncarz said of the rollout of the vaccination registration system. "You move on and deal with it, but it caused a lot of problems."
All of that led to continued frustrations Tuesday for people trying to get in line for a shot.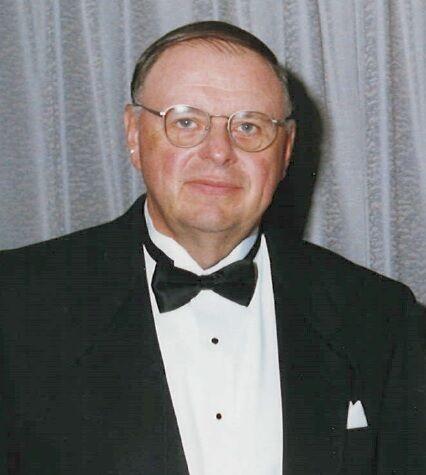 "What the hell were these people doing while they were developing this vaccine?" Wynne said Tuesday. "We knew it was coming down the tracks and we've got nothing done to distribute the stuff."
Wynne said he tried the state's vaccination hotline a few minutes after 4 p.m. Monday when the phone line went into operation.
He was on hold until 6:25 p.m. – for nearly 2 1/2 hours – when his call got disconnected.
"They cut you right off," he said.
He tried again Tuesday morning at 7 a.m. This time, about 90 minutes into his call, he got through to someone on the other end.
Wynne had already gone through the online screening process – that part was simple, he said – and had a completed form that allowed him to move on to the step of making an appointment.
But Wynne said he was told the closest site with available appointments was in Syracuse. 
So he and his wife will just wait until they hear some supply of the vaccine is due in pharmacies in this area, he said.
State officials have said a limited supply of the Covid-19 vaccine meant appointments for those now eligible would likely be weeks away, if not longer.
The state vaccination hotline number is 1-833-NYS-4-VAX (1-833-697-4829).
Gov. Andrew Cuomo, who noted Tuesday that the state's 300,000 weekly doses had not changed, urged patience navigating a system that is constrained by the number of doses distributed to New York State.
"The entire distribution system is open," Cuomo said Tuesday. "But at the end of the day, you only have 300,000 doses for a population of 7 million on the other side."
State officials said they want those 65 and older in the general public to make appointments at pharmacies, while essential workers should make appointments through county health departments. Hospitals should still be prioritizing vaccinations for hospital workers, according to state officials.
"Our schedule and ability to vaccinate depends solely on receiving vaccines from the New York State Department of Health," Poloncarz said. "We do not have another source. We either get the vaccines from the New York State Department of Health or they authorize the transfer of vaccine doses from another location. Supplies are extremely limited."
He urged those who qualify for the vaccine to have patience, pointing out that the county has 175,000 residents age 65 and older who are now eligible, not including the teachers, police, first responders and others who also now qualify.
While pharmacies are not yet able to administer Covid-19 vaccines, he said, that should be coming soon and will target senior citizens.
In the meantime, he urged those who qualify for a vaccine under 1B who can wait, such as those who are younger and healthy, to delay until older adults at highest risk for death have the chance to be vaccinated.
"I'm not getting my vaccine until I'm eligible, and I'm certainly not going to get my vaccine before my parents get the vaccine," he said. "That would be stupid."
The county has been able to administer about 1,200 shots a day and could ramp up even further if more vaccine was available, he said.
"It's been a very, very trying time," Poloncarz said. "I know people want the vaccine. We want people to understand that we want to deliver the vaccine. We need more doses from New York State."
Watch County Executive Mark Poloncarz's Covid-19 media briefing:
Please do NOT call our Health Department to schedule an appointment for a vaccine. We are NOT setting up appointments by phone. Per our IT Department, yesterday our main @ECDOH phone number received more than 18,500 calls. It normally would receive less than 250 per day.

— Mark Poloncarz (@markpoloncarz) January 12, 2021