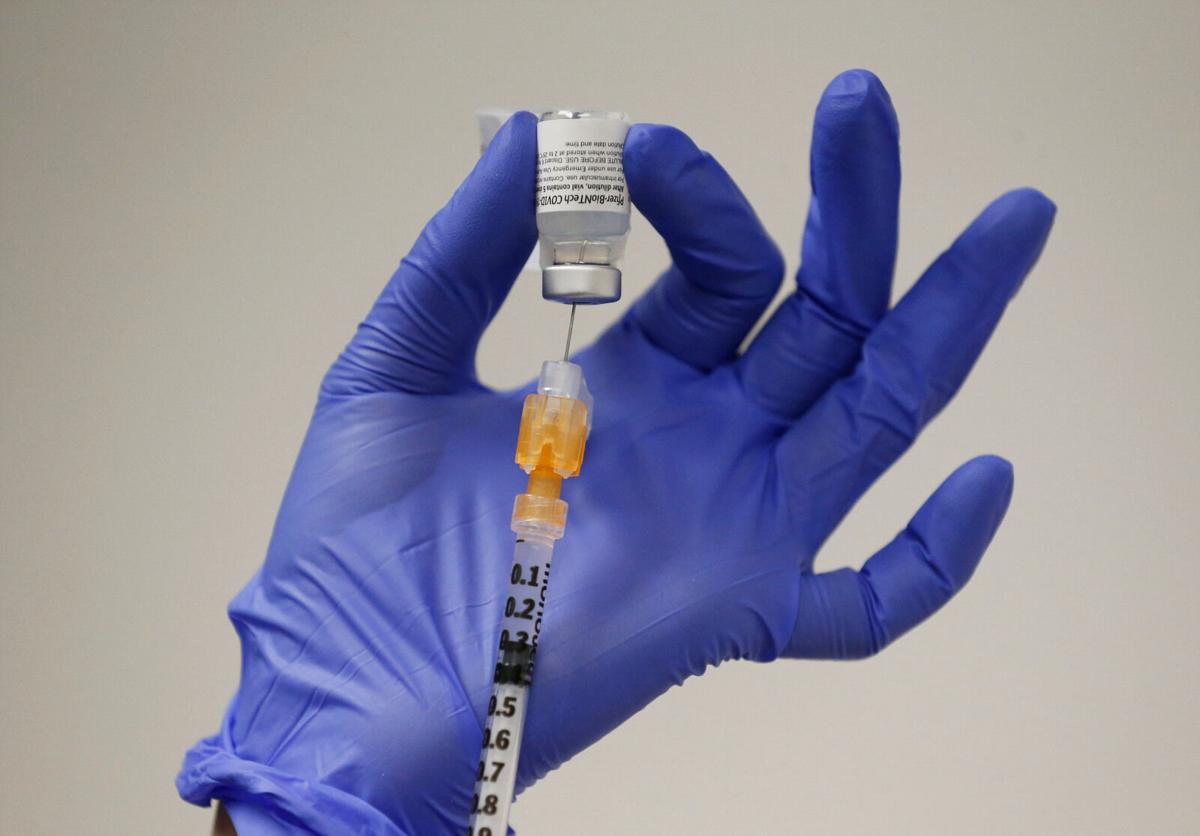 New York State on Monday broadened the array of people eligible for Covid-19 vaccinations under its Phase 1B.
Users of the site found that it amounted to more of an online screening tool followed by a list of phone numbers for nearby vaccine distribution locations.
Phase 1B now includes public-facing grocery store workers, school staff aside from teachers, in-person college instructors, child care workers and individuals living and working in homeless shelters, according to a news release from Gov. Andrew Cuomo's office.
Those already announced as being part of Phase 1B were teachers, police, firefighters, public safety and public transit workers and those 75 and older.
Limited vaccine supplies across the state means even though individuals may be eligible to receive the vaccine, it may be weeks or longer until vaccine doses are available.
Here's the state's full list of who's eligible:
First responders/support staff of first responder agencies
• State and local fire services, including firefighters and investigators, both professional and volunteer
• City, town and village police departments
• Transit police or other public authority police departments
• State police, including troopers
• Department of Environmental Conservation Police
• State University of New York Police
• State field investigators, including Department of Motor Vehicles, state Commission of Correction, Justice Center, Department of Financial Services, Inspector General, Department of Tax and Finance, Office of Children and Family Services and state Liquor Authority
Public safety communications
• Emergency communication and public safety answering point personnel, including dispatchers and technicians
Other sworn and civilian personnel
• Other police or peace officers
• Support or civilian staff of any of the above services, agencies or facilities
• State Department of Corrections and Community Supervision personnel, including correction and parole officers
• Local correctional facilities, including correction officers
• Local probation departments, including probation officers
• State juvenile detention and rehabilitation facilities
• Local juvenile detention and rehabilitation facilities
Public-facing grocery store workers
Education/schools (pre-K through 12)/child care
• Pre-k through 12 school or school district faculty or staff (includes all teachers, substitute teachers, student teachers, school administrators, paraprofessional staff and support staff including bus drivers)
• Contractors working in a pre-k through 12 school or school district (including contracted bus drivers)
• In-person college instructors
• Employees or support staff of licensed, registered, approved or legally exempt child care setting
• Licensed, registered, approved or legally exempt child care providers
• Airline and airport employees
• Passenger railroad employees
• Subway and mass transit employees (i.e., MTA, LIRR, Metro North, NYC Transit, Upstate transit)
• Port Authority employees
• Those who live and work in shelters where sleeping, bathing or eating accommodations must be shared with individuals and families who are not part of the same household. Workers, paid or volunteer, must have potential for interaction with shelter residents.