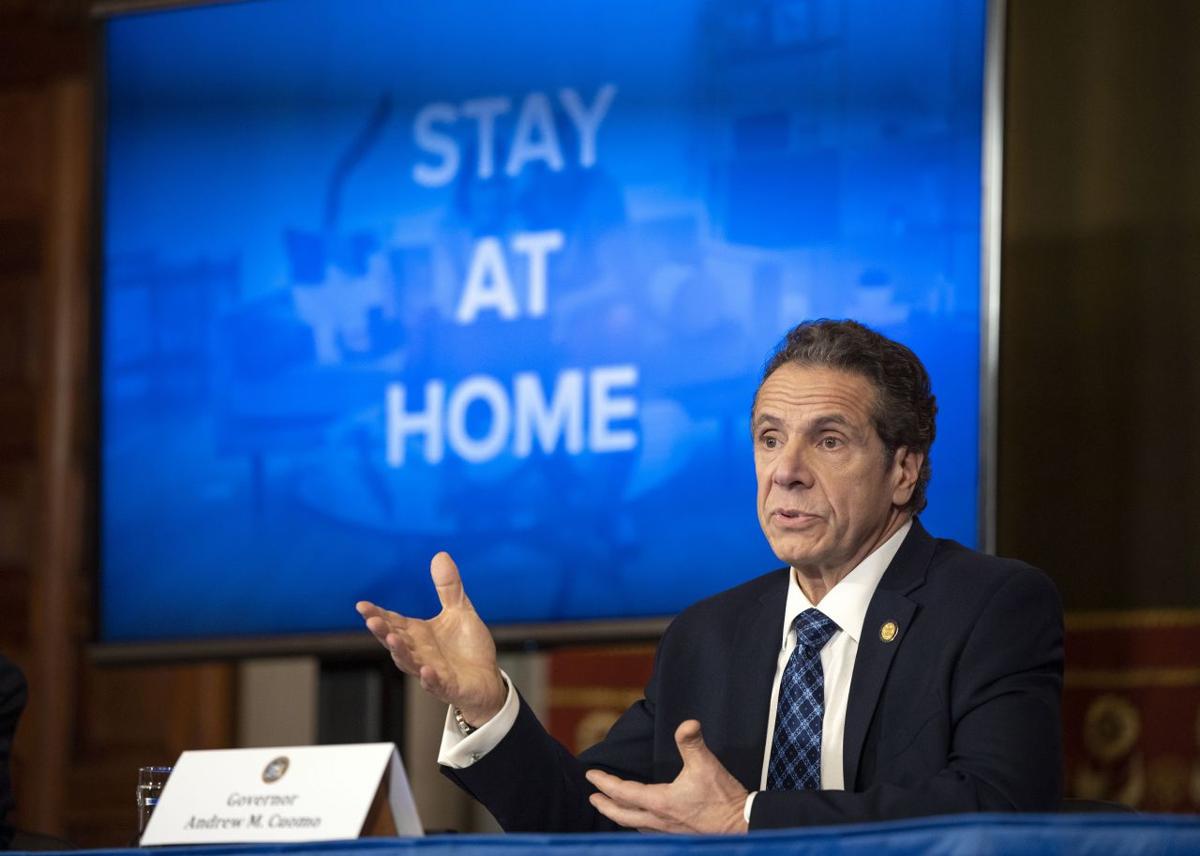 It's not a law. It's not state guidance. It's not part of a phased reopening or a "red zone" regulation.  
It's just Gov. Andrew M. Cuomo's own advice during the coronavirus pandemic: Skip the family gathering at Thanksgiving this year. 
"My personal advice is, you don't have family gatherings – even for Thanksgiving," Cuomo said. 
"My personal advice is the best way to say 'I love you,' this Thanksgiving, the best way to say 'I'm thankful for you,' is to say, 'I love you so much, I'm so thankful for you, that I don't want to endanger you, and I don't want to endanger our family and I don't want to endanger our friends. So we'll celebrate virtually.' But that is my personal opinion."
Cuomo made the comments Wednesday morning from Albany in a conference call with reporters in which he cited small gatherings, including a wedding in Orleans County, as being a main source of the recent spread of the coronavirus. 
"My personal advice is based on the fact that more and more we're seeing spread from small gatherings," Cuomo said. "Our problem at one time was large gatherings, bars, restaurants ... and we had significant enforcement efforts on that. We're now getting it from small gatherings."
Cuomo said that even a Thanksgiving gathering of just a dozen people could be risky.
"'Well, it was just 12 members of my extended family.' I know, but that could be dangerous," said Cuomo. "But again, that's just personal opinion, you can do it if you want to do it."
New York State's overall coronavirus positive test rate for Tuesday's testing was 1.5%, down from 1.78% for Monday's testing, Cuomo said. 
The microcluster areas the state has been focusing additional testing and tighter regulations on, which include downstate locations as well as some in Steuben and Chemung counties along the Southern Tier, amounted to a rate of 3.8%. Areas outside those microclusters had a rate of 1.3%. 
Cuomo cited New York's overall positive test rate as being the second-lowest in the country, according to Johns Hopkins University. New York's seven-day average was at 1.39%; Maine was lowest at 0.77%. The World Health Organization recommends a positive test rate of 5% or below.  
Regional rates for Tuesday's testing were not available at the time of Cuomo's call. 
The Western New York region, which is defined by the state as Erie, Niagara, Allegany, Cattaraugus and Chautauqua counties, had a daily rate of 2.6% for Monday's testing. That was the highest among the state's 10 regions and the region's highest daily rate since it reached 2.7% on May 30. It raised the region's seven-day rolling average rate from 1.4% to 1.6%. 
Erie County's positive rate for Monday's tests was 2.7%, its highest single-day rate since Sept. 5, increasing its seven-day average from 1.2 to 1.4%, according to state data.