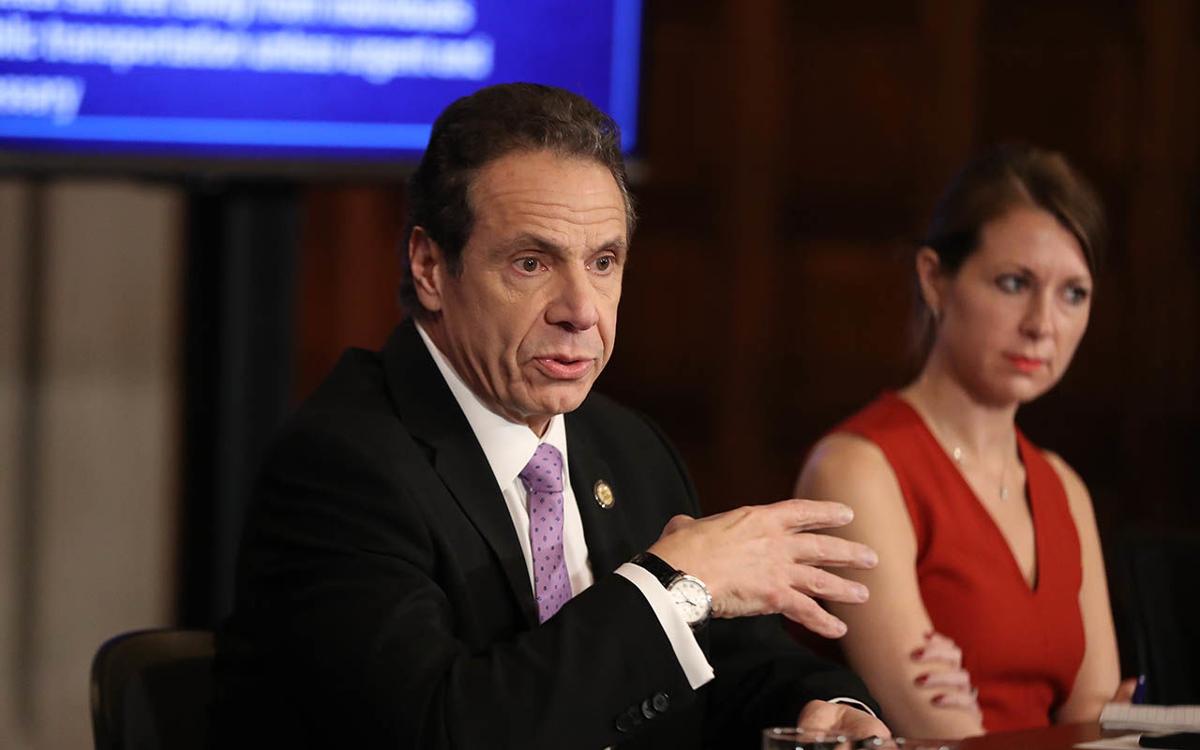 In a conference call with reporters Thursday, Gov. Andrew Cuomo reported again that coronavirus numbers in this part of the state have increased over the past two weeks, which he described as "a truly serious situation."
"The people of Western New York have to realize, if they don't follow social distancing precautions, the virus will increase, that's what we're seeing," the governor said. "If the virus increases, you will see curtailed economic activity."
The news is exactly what local business owners, some of whom just recently reopened after enduring state-imposed shutdowns for part of the year, did not want to hear.
"It would be tough," said Buffalo restaurateur James Roberts of the possibility of being forced to close again. "It would be tough, for sure."
"We've only been open one week, and we have done everything that they have told us to do," said Amy Bueme, co-owner of Catalyst Fitness. "For them to start to say we're going to start shutting things down, I think that would just be very premature and very detrimental to small businesses."
The reason for the warning – and the worry – continues to be statistics that the governor has also referred to as a "caution flag."
Five days of rapid testing in Western New York resulted in a positive rate of over 4%, prompting the state to leave 20 rapid testing machines on loan for use in the coming weeks.
The region's overall daily positive rate, a key measure which represents the amount of positive cases among all those tested, was at 1.8%.
"You see places across the country, where they reopened ... the virus went up, and they had to scale back the economic activity. That is what you are looking at," Cuomo said.
Patricia Simonson, associate executive director of the Jewish Community Center of Greater Buffalo, said state and local officials should examine which industries and businesses may contributing to a new spread of the coronavirus before lumping them all into one group.
"Everything has been data driven and I believe that, if they're going to be looking at the different venues that they should be looking at the data of the different venues to determine what should be closed and not just blanket everything under one umbrella," Simon said.
"They should take the statistics from the health clubs and see what the percentage of Covid positive tests have occurred in the local clubs," she added.
Roberts, who owns the restaurants Toutant and Dobutsu, said Toutant, which has been back open for indoor dining about a month, is "finally gaining some momentum," while Dobutsu has entered its second week back open.
"We'll do whatever they tell us to do, obviously, in the interest of public safety," he said. "Health first, business second, for sure."
He said he already has adjusted operations to fit the state's restrictions. At businesses that used to have 100 total employees, there are now only 27. Customers seem to have grown accustomed to the protocols instituted for indoor dining, Roberts said.
Any shutdowns of restaurants wouldn't just be felt by those business owners, either, he added. Vendors, banks, utilities and others would feel the effects. Many small businesses will be put in some "terrible situations" if there are more shutdowns, he said.
The state said that of the 6,385 rapid tests conducted by the state Department of Health, 266 were positive for a rate of 4.1%, "which is high," the governor said.
"It's not a random sample," Cuomo noted, acknowledging that rates could be higher because of which individuals sought out the tests. "These are people who think they may be sick."
It is the 13th time in 14 days that Western New York has had the highest daily coronavirus rate among the state's nine regions. The region consists of Erie, Niagara, Chautauqua, Cattaraugus and Allegany counties.
The governor's office said that 20 of the rapid test machines recently used in Western New York are being loaned to local agencies, along with an initial allotment of test kits. The state said this will enable more than 8,500 additional rapid tests – in which results are delivered in 15 minutes – to be administered over the coming weeks.
Cuomo emphasized, as he did earlier in the week, that local governments here need to enforce reopening compliance guidelines, but he also offered help to Western New York.
The state has set up a task force between the State Liquor Authority and the State Police that has regularly checked downstate establishments to make sure guidelines were being followed. Seven establishments in Brooklyn, Manhattan and Suffolk County were cited Wednesday.
Western New York had 103 positive cases among 5,662 tests Wednesday for its rate of 1.8%. That rate was the highest in the state, but unlike most days during Western New York's surge, it was not well ahead of other regions. Five other regions were above 1%, with the Southern Tier at 1.7%.
Western New York's seven-day average positive test rate was at 2% for the fourth straight day.
According to state hospitalization data, Western New York had 35 people hospitalized due to Covid-19 on Wednesday, an increase of three. It's the sixth straight day hospitalizations have been above 30 after the total was in the 20s for most of August.
Other county totals reported by the state were 24 cases in Chautauqua, six in Cattaraugus, three in Niagara and one in Allegany.
While Western New York's daily positive rate has been over 1% for 16 straight days, the statewide rate is been under 1% for almost a month. The state just made it under 1% for the 27th straight day, as 889 positives among 88,981 statewide tests resulted in a rate of 0.99909%.