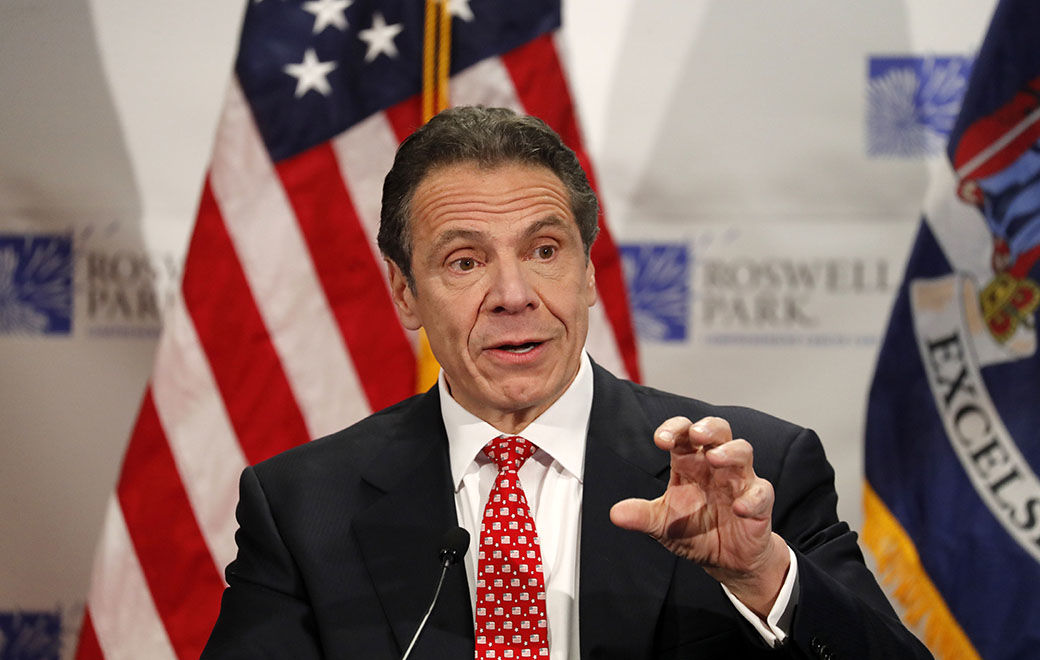 The UK variant of the coronavirus has been identified in Erie County, Gov. Andrew M. Cuomo said Tuesday in a news release.
The state said two cases of the dangerous strain were identified, the first such cases to be found in Erie County.  
Scientists say the UK variant, named as such because it was first discovered in Britain, is more contagious and more deadly than other versions of the virus.
The two Erie County UK cases were among 18 new cases found in New York State, bringing the state's total of the UK variant cases to 154.  
To date, the UK variant had been found twice in the five-county Western New York region, with one case in Niagara County identified in late January and one in Allegany County found early this month.  
The Finger Lakes region, which includes Orleans, Genesee and Wyoming counties, has only had one UK variant identified, in Ontario County. The Finger Lakes region also includes Seneca, Wayne, Yates, Livingston and Rochester's Monroe County.
Other than New York City (83 cases) and Long Island's Suffolk (12) and Nassau (11) counties, none of New York's 62 counties have had more than seven UK variants identified.  
Cuomo also said that a second South African variant case has been identified; both have been found in Long Island's Nassau County.
Overall, coronavirus metrics continued to fall in Western New York as well as statewide.  
Western New York's seven-day average positivity rate, which dropped below 3% for the first time in months last week, is at 2.44%. That is fifth among the state's 10 regions; New York City's 4.49% is the highest. 
The statewide seven-day average positivity rate is 3.46% through Monday, a drop from 3.52% a day earlier. The state's seven-day average had fallen for 44 straight days before moving from 3.44% to 3.52% over the weekend. 
The statewide hospitalization total was up by 173 patients to 5,977. Over the past week, the total has dropped by 643. Western New York's total of Covid-19 patients in hospitals continued its weekslong decline, dropping by three to 242.
The state announced 86 deaths due to Covid-19 on Monday, including three in Erie County and one in Chautauqua County. 
"The light at the end of the tunnel is brighter and brighter each day, but we're not there yet," Cuomo said. "I encourage New Yorkers to remain vigilant until the war is won: Wear a mask, socially distance and wash your hands."