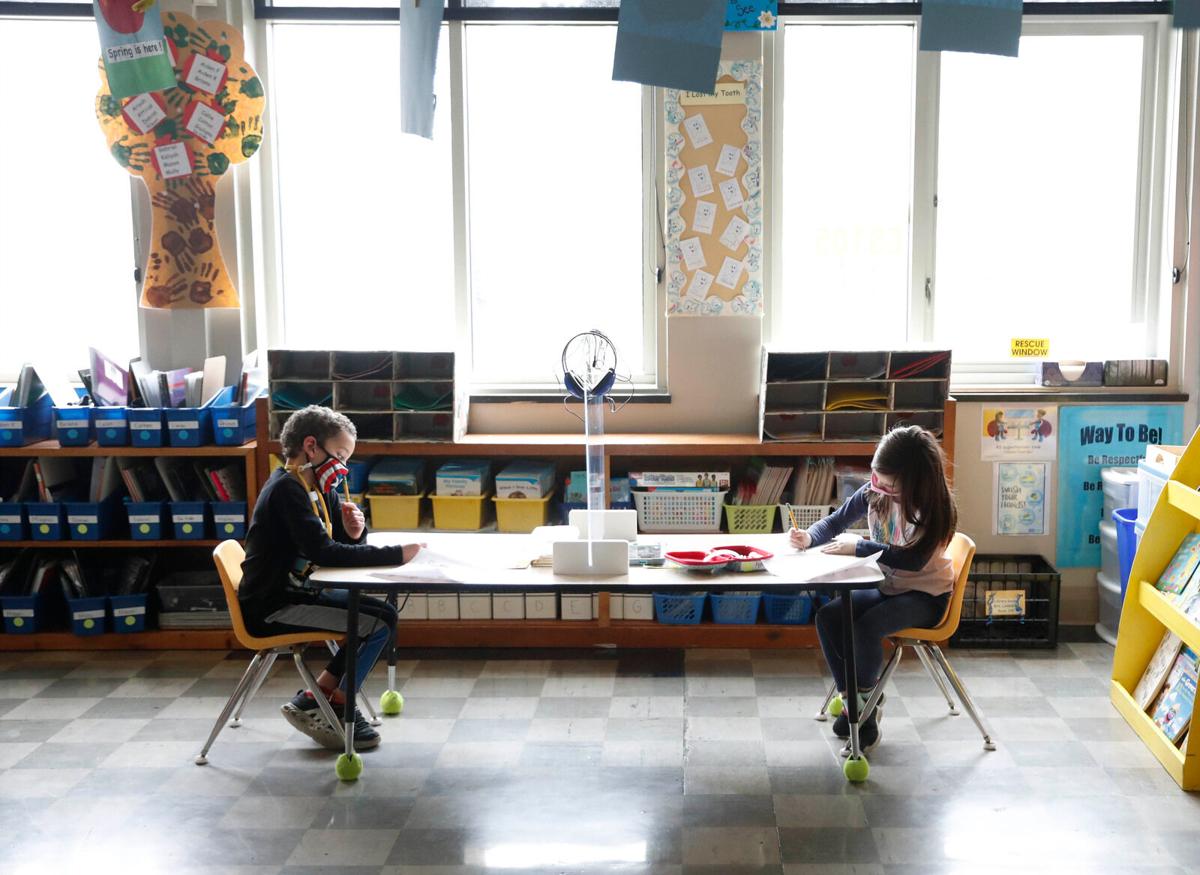 A state Supreme Court judge wants answers from New York State on whether there should be 6 feet or 3 feet of social distancing in schools.
Judge Emilio Colaiacovo said Tuesday that the U.S. Centers for Disease Control and Prevention came out in March with guidance that said that students may maintain 3 feet of distancing while wearing masks. The CDC said that middle and high schools in high-transmission areas should maintain a 6-foot distance.
Parents in four school districts have brought legal action against their districts and New York State to have their children in school five days a week, which would be easier to do if students could be 3 feet apart. Colaiacovo denied the requests from parents in Williamsville and Orchard Park Tuesday afternoon to compel the districts to immediately offer five days of instruction, but he criticized the state. 
"What's taking so long? Why hasn't the state taken a position?" Colaiacovo asked Assistant Attorney General David J. Sleight. "Here we are in April still stuck in neutral with a bunch of bureaucrats in Albany trying to come up with excuses as to why children should not be going to school five days a week."  
Sleight noted that Gov. Andrew M. Cuomo said Monday the state would issue guidance within a week. Colaiacovo said he wants a decision from the state on what type of social distancing is recommended – 3 feet or 6 feet – by April 20.
Local school superintendents have said they have been waiting for New York State to come out with updated recommendations, and Williamsville's Acting Superintendent John McKenna said in a community update that the district is poised to pivot once it gets them.
While the judge was sympathetic to the parents' petitions, he had stern words for both school districts in two separate hearings. 
"It was high on platitudes but short on specifics," Colaiacovo said of McKenna's message. "Why hasn't the plan to pivot been released?"
He ordered Williamsville and Orchard Park school districts to present plans for five days of instruction to him by April 13, and said New York State must approve or reject the plans by April 20.
Colaiacovo said various businesses, stores and courts have adapted to carrying on during the Covid-19 pandemic, and he chided school districts for not doing the same.
"I can't imaging that anybody would look at this situation and say that this is a viable option going forward to improve the education of children," Colaiacovo said. "This cannot continue in perpetuity."
Attorney Paul Cambria, who represents the parents, said when children are learning remotely, they are given work to do by themselves and are not learning from a teacher.
"To take a young child and to put them in a room by themselves with no teacher whatsoever is going to cause an indelible harm," Cambria said.
"We can't keep returning to the pandemic as an excuse as to why we are stuck in neutral," Colaiacovo said. 
While he denied the temporary restraining order, the judge scheduled hearings later this month on the parents' requests for temporary injunctions on hybrid education.
"My job is to hold people's feet to the fire, and our children deserve nothing less," the judge said.
News reporter Jay Rey contributed to this story.