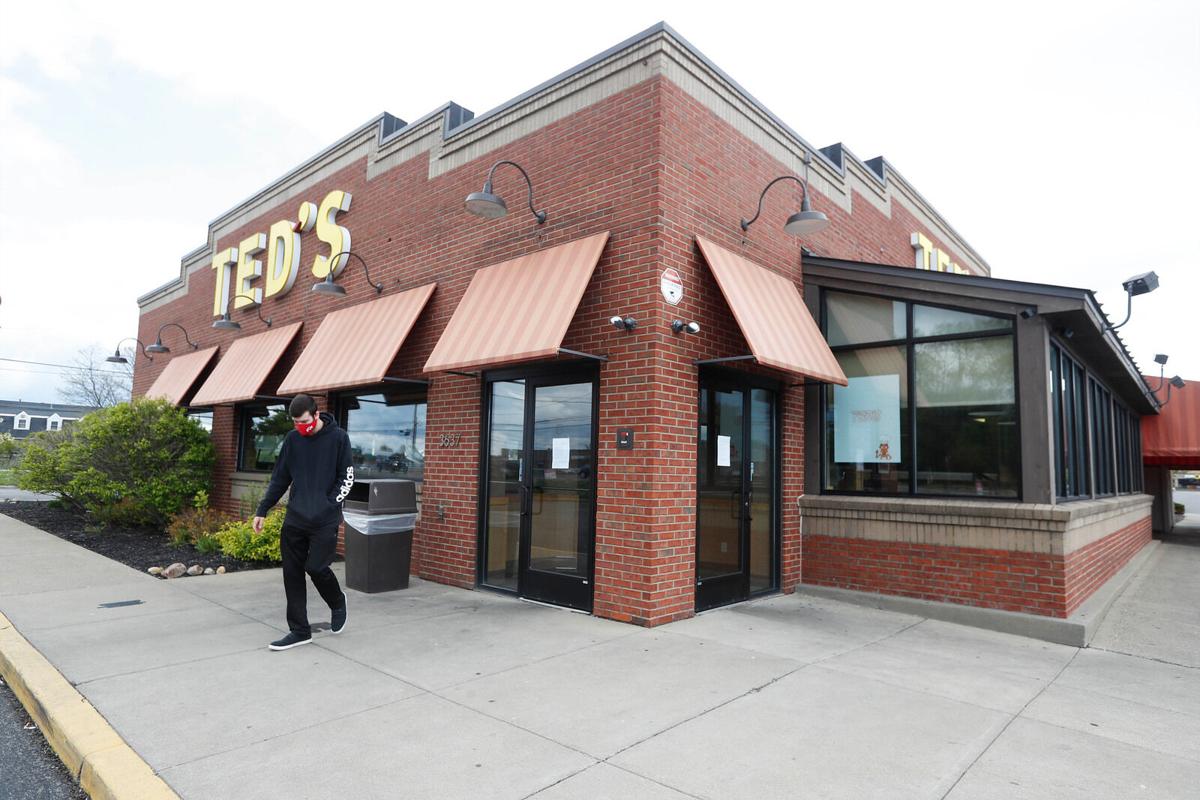 It's harder to track down a chargrilled Sahlen hot dog with Ted's hot sauce or a Big Lloyd taco these days.
But good news for fans of the Pizza Plant pod: Your odds of finding one soon will double.
Companies across the country are scrambling to hire as governments ease public health restrictions driven by the Covid-19 pandemic, which battered the retail and hospitality sector.
However, a national staffing shortage has forced numerous restaurants to temporarily close or reduce days of operation, and the Buffalo area is no exception.
Ted's Hot Dogs has closed its restaurant on Union Road in Cheektowaga for now and shut the doors at two other locations on Mondays. Lloyd Taco has idled its fleet of food trucks through at least the end of May.
Business owners feel like they are fighting a losing battle to hire qualified workers at a time when enhanced unemployment benefits make many low-paying or part-time jobs less appealing.
And Pizza Plant shuttered its Canalside location for a month, but said on its website and on Facebook that it planned to reopen on Tuesday.
"We're feeling the squeeze," said Lloyd Taco co-owner Pete Cimino.
Some restaurants, including national chains such as Chipotle, say they may or will raise wages to attract more workers. Others hope the situation will improve in the summer when college students seek work.
This debate has turned political, with some business owners saying prospective workers aren't applying for jobs because enhanced unemployment benefits pay well in comparison.
And those comments have inspired a backlash from critics, who say workers are rightly worried for their health and deserve higher pay, and some restaurant executives have apologized for their rhetoric.
That list includes Ted's, whose customer service department blamed short staffing on people satisfied to stay home and receive "free money" in a note to a customer.
"The response given does not reflect the views of Ted's as a company, nor does it reflect the culture here at Ted's," said vice president Evan Ortolani, a member of the family that owns the chain.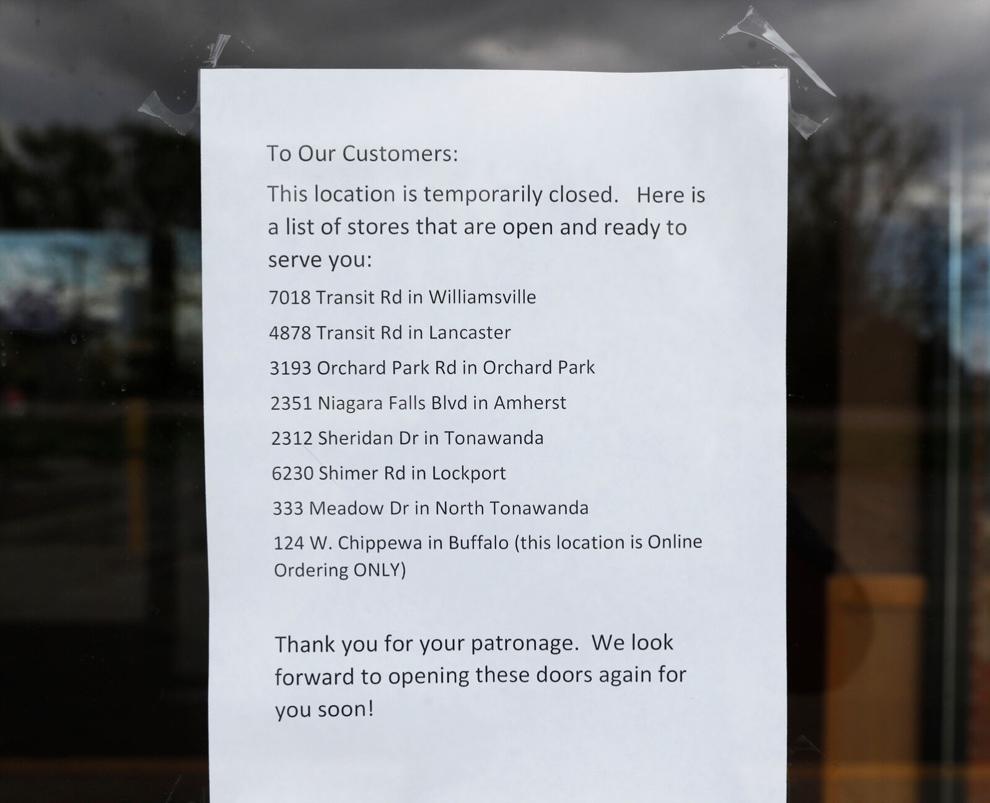 Restaurant owners struggled to make it through the first months of the pandemic, when rules in New York and elsewhere prohibited indoor dining.
Navigating the evolving set of standards for what was and wasn't allowed – around curfews, distancing between tables and alcohol service – also proved challenging.
Now that the state has lifted many of the restrictions on indoor dining, and as more of the public gets vaccinated, restaurant owners have looked forward to a rebound in business.
However, restaurants have had a hard time bringing on enough workers to fully open their doors, with many cutting back hours or days of operation as a result.
Buffalo Chophouse in downtown Buffalo, for example, is now closed on Sundays, though it made an exception for Mother's Day dinner.
Ebenezer Ale House in West Seneca was closed on Sundays and Mondays, though it reopened on Mondays this week and plans to reopen on Sundays as of June 6.
With the difficulty Lloyd Taco has had hiring, the company parked its four food trucks so that those employees could bolster the work force at the Lloyd Taco Factory brick-and-mortar restaurants, which remain open, Cimino said. One truck is parked near the Hertel Avenue restaurant and serves as a hub to help handle DoorDash online orders, he said.
The company needs about 30 to 35 workers to operate its fleet of food trucks, and right now is short by at least 20 workers, Cimino said.
Lloyd Taco is trying to reach prospective workers however it can and believes it offers a competitive pay and benefits package, with compensation reaching $15 to $20 per hour counting tips, he said.
"I don't think the wage is the reason why this is going on," Cimino said.
In one attempt to address the shortage, Cimino said Lloyd Taco wants to form a partnership with SUNY Buffalo State College to hire hospitality students as paid interns as soon as this summer.
"That's when tacos are in style," he said.
Ted's on Friday posted on Facebook that its Union Road restaurant was closed indefinitely and that the company's locations in Lancaster and Lockport would close on Mondays, at least for now.
Ortolani said various locations have had to close at times during the pandemic, some Covid-19-related and some staffing-related. He did not say when he expected the latest sites to return to normal service.
"We hope we can get our stores staffed and trained soon, ready for the summer rush," he said. He noted entry-level employees who start in the dining room usually begin at $12.50 an hour, but longer-term employees can earn nearly $15 per hour, with premiums for those available to work during the day or at closing.
Pizza Plant closed its Canalside location at the beginning of April due to a lack of workers, but has cobbled together enough staff to reopen five days per week instead of its usual seven. Before Covid-19, when hockey games and other events were in full swing, 35 employees kept the restaurant running. It will reopen Tuesday with just eight workers, plus two people filling in from its Amherst location.
For the restaurant's vice president Dan Syracuse, it is clear the higher unemployment payments are causing the staffing shortage. The $300 weekly federal unemployment payment, a benefit added onto the state's standard unemployment payments, runs at least until September.
"The government did some nice things like with PPP to help restaurants that were really in tough shape," he said, referring to the federal Paycheck Protection Program. "But I guess they really didn't understand human nature or do enough research to realize at the end of the day, when the economy wants to get better, we need people to work."
Other observers say it's a sign companies need to pay workers more and, further, valid Covid-19 health concerns may keep people away from retail and restaurant jobs. Issues with child care, particularly because not every student is back in school full time, also make it harder for parents who want to find a job.
"The full sentence is 'I can't find workers at the wage I am willing to offer.' Full stop," ADP chief economist Nela Richardson told Reuters last week. "You can find workers."
Some restaurants are responding by boosting pay. Chipotle, for example, just announced it would raise its starting pay to $15 per hour.
Of course, any increase in pay must be absorbed by the business or factored into the cost of menu items, and the restaurant industry is highly competitive on pricing.
Ted's said it is weighing its options. The company also said it regrets the comment made in replying to a customer who had a poor experience at the Union Road location while it was still open.
The customer posted a portion of the exchange on Twitter last week. A Ted's employee wrote, "We are struggling just like so many others to find people willing to work when they can stay at home and receive a free check. It has been a nightmare finding people despite the fact that it is super cool to work at Ted's."
Ortolani said the employee was wrong to respond in this manner.
"We have been working diligently to improve the compensation structure in order to better align with the ever-changing work environment," he wrote. "There are improvements to be made and we will continue to work hard in these endeavors. We appreciate the opportunity to be held to high standards in all of our practices."
News Business Reporter Samantha Christmann contributed to this report.