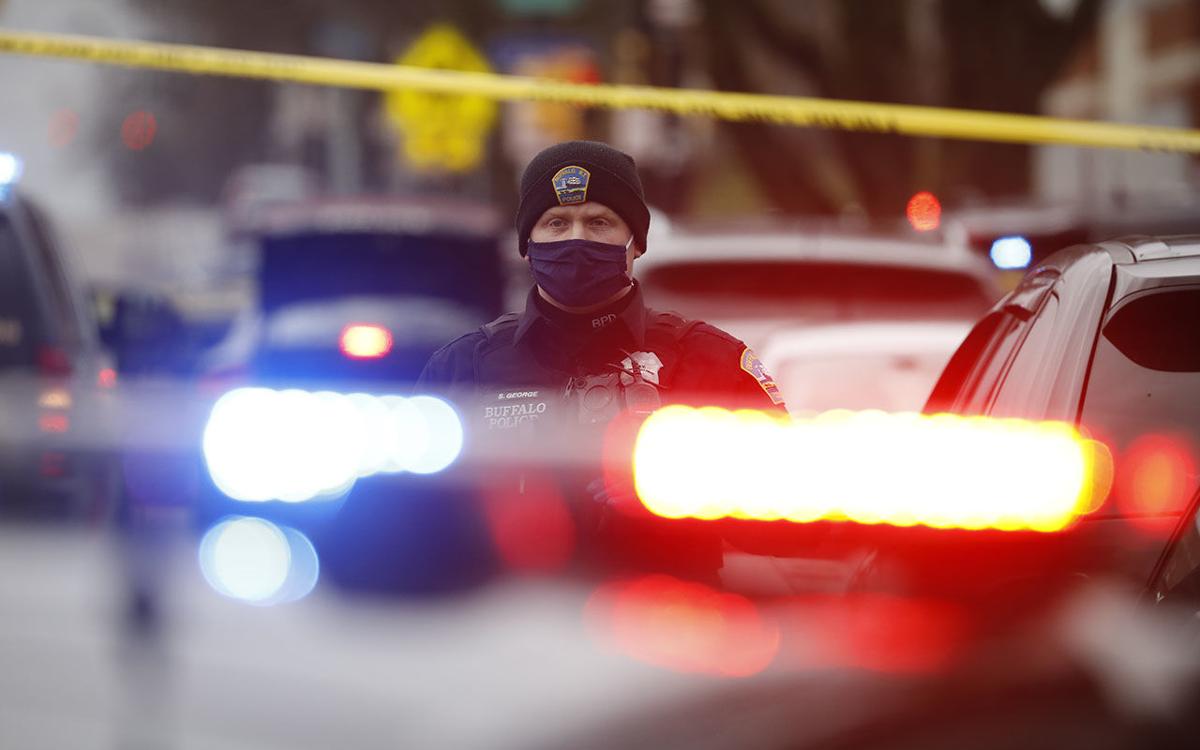 Erie County District Attorney John J. Flynn heard about a disturbing incident last week – someone being arrested spat on a local police officer and claimed he was sick with Covid-19.
"I sent an email out to all the police chiefs," Flynn said, asking if their officers had experienced anything similar.
"I got five or six emails in about five minutes," Flynn said. Throughout the county, law enforcement officers are reporting that they've been spat or coughed on by people they're taking into custody – and that those people are claiming to have the new coronavirus.
He's heard of at least 10 cases since the pandemic began in Erie County.
Flynn warned Monday that felony charges may be lodged against such people, especially if they know they are positive for the virus.
"This is a serious matter," Flynn said.
Charges that could be filed include second-degree attempted assault, Flynn said. If the incident happens within a correctional facility, the person could be charged with second-degree aggravated harassment. Both are Class "E" felonies.
Other possible charges that could be considered include third-degree menacing, which is a misdemeanor, and second-degree harassment, a violation.
A conviction on the felony charges could lead to a sentence of up to four years in prison.
The DA's Office may also ask judges to compel a defendant to be tested for Covid-19 in some cases.
"I'm not going to do that lightly," Flynn said. "I recognize there are a limited number of tests. I don't want to clog the Health Department up."
The more serious felony charges would be lodged in cases where prosecutors can prove intent – that the person knew they had the highly contagious virus that has infected more than 1,000 people in Erie County and more than 1.3 million people across the globe.
Flynn assigned Assistant DA Danielle D'Abate, chief of the DA's Community Prosecution Unit, to handle the cases. She is reviewing recent arrests to see if they warrant the additional charges for spitting or coughing. As of midday Monday, no one has been charged for those alleged offenses.
Buffalo Police Commissioner Byron Lockwood said he was glad to learn the DA's Office was taking such situations seriously.
"The most disgusting thing a human being can do is to spit on someone," Lockwood said. "Even if it's not a police officer, an average citizen, they should be charged. Especially if they know they have the virus."
Friday night, Niagara Falls police said a woman who flagged down a police officer patrolling the Walmart plaza on Military Road, approached him from the passenger side of the vehicle and coughed in his direction when he rolled down the window. She fled into a wooded area. Falls police said she could be charged with a felony count of making terroristic threats.