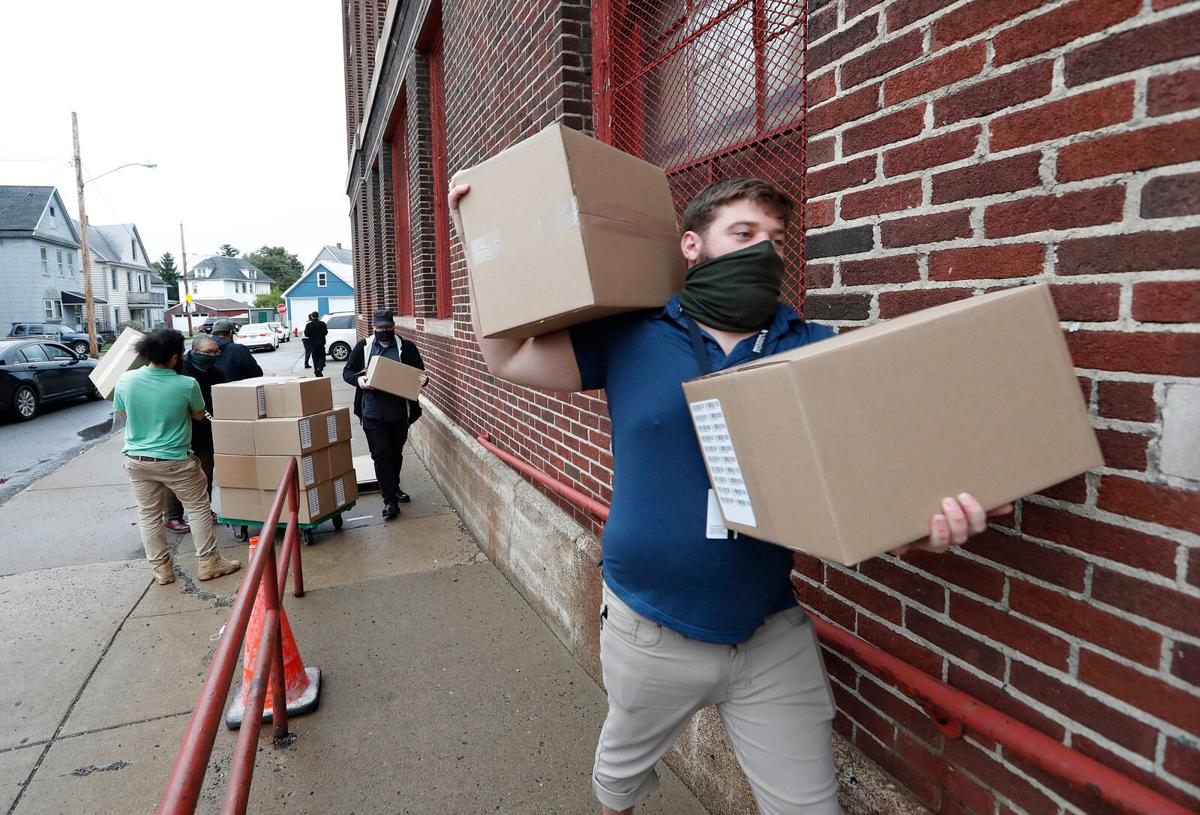 Buffalo Public Schools announced Monday that a cable company will be providing high-speed internet access for students who lack the service at home.
A survey last month found 2,914 Buffalo Public School households in Spectrum Enterprise's service area did not have internet access. 
On Monday, Charter Communications, Spectrum's parent company, announced that its Stay Connected K-12 program will be available to all of those homes with the help of a $500,000 donation from the Buffalo Bills Social Justice Fund. The service will offer Wi-Fi, a download speed that supports video collaboration and large file transfers, around-the-clock technical support, unlimited usage and a self-installation kit.
"This is a huge deal because it provides a higher internet capacity per household," said Myra Burden, the school district's chief technology officer. "It will be great for the households that have four or more children without internet access because that many on one hotspot produces bottlenecks."
As of last Friday, the school district had supplied 97% of all Buffalo school children devices with hotspot capability. The remaining 3% may be in a household that has elected to use a personal device instead, Burden said.
"Through Stay Connected K-12, the Spectrum Enterprise team is helping close the digital divide, providing the high quality connectivity needed to have a successful educational experience," Spectrum Enterprise President Bill Archer said in a prepared statement. "The turnkey solution is easy for school administrators to put into place, freeing them to maximize their focus on learning and student achievement."
The Bills contribution will cover the first 2,200 households. The district will pick up the remainder, but the actual need remains to be determined, Burden said.
So far, about 1,000 families with K-12 students have indicated they want the service, and others are being contacted, she added.
"It's a crazy time we are dealing with as so many kids are not able to go to school," Bills defensive end Jerry Hughes said in a statement. "The fact that we were able to provide so many homes with a simple tool such as the internet so they could continue their education is an incredible feeling."
Mayor Byron Brown praised the program.
"It is always a good day when we can expand technology options in the City of Buffalo to ensure that no child and no family is left on the wrong side of the digital divide," the mayor said.
"Now, more than ever, students in Buffalo need reliable connectivity to the online tools necessary for their education during these difficult times, in particular as Buffalo Public Schools have gone fully remote," he added.
Since Covid-19 began, Spectrum has connected students to broadband service for 60 days at no cost and held off from disconnecting customers who indicated economic hardship due to Covid-19.
Mark Sommer covers preservation, development, the waterfront, culture and more. He's also a former arts editor at The News.