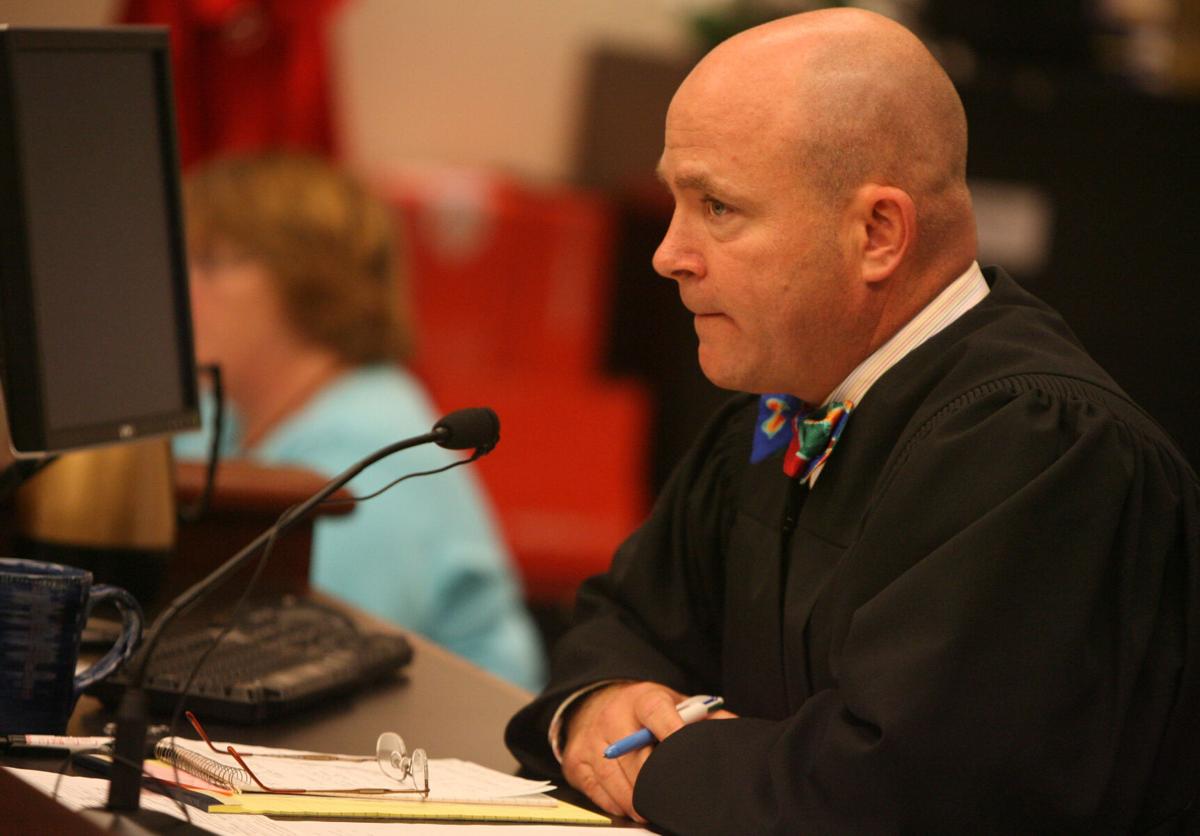 State Supreme Court Justice John L. Michalski either fell or lay down on railroad tracks shortly before a freight train hit him nine days ago, according to three law enforcement sources.
The judge was not standing upright or walking when the train hit him, the sources told The Buffalo News. 
The 59-year-old judge – who was questioned two weeks ago by federal agents about his friendship with an indicted strip club owner – is in stable condition in Erie County Medical Center with what is described as a severe leg injury.
No automobile was involved when Michalski was struck by a CSX freight train and injured in Depew, Depew police said Tuesday in their first comments on the Feb. 28 incident. 
Erie County District Attorney John J. Flynn said the accident was witnessed by two people "from a distance." He said one of those individuals captured the tragedy on his cellphone camera.
Flynn said prosecutors from his office recently reviewed the case at the request of Depew police to determine if any criminal charges were warranted.
"I cannot see any reason for a criminal case resulting from this," Flynn said. "There was no one around the judge when the train hit him. He was not shoved or pushed into the path of the train. His car was not struck and was not in the vicinity of the accident."
"It is almost a miracle" that the judge survived, Flynn said.
The district attorney declined to comment further on the details of the incident.
Detectives are investigating to determine why Michalski wound up in the path of the train, authorities told The Buffalo News.
Detectives are trying to figure out how the judge got to the scene from his Amherst home, said one law enforcement official familiar with the case. The judge resides about 7 miles from the Amtrak station in Depew. 
Questioned by federal agents
An attorney for Michalski, Anthony J. Lana, told The News on Monday that federal agents questioned the judge about two weeks ago regarding his friendship with Peter G. Gerace Jr., an accused cocaine trafficker who owns Pharaoh's Gentlemen's Club, a strip club in Cheektowaga.
Federal prosecutors charged Gerace last week with felonies of bribing a federal Drug Enforcement Administration agent Joseph Bongiovanni, cocaine trafficking and sex trafficking. Gerace and Bongiovanni have pleaded not guilty.
Federal authorities are looking into the friendship between State Supreme Court Justice John L. Michalski and Peter G. Gerace Jr., the Cheektowaga strip club owner indicted last week as part of an ongoing investigation into organized crime.
Michalski is a longtime friend of Gerace's who did some legal work for Gerace related to Pharaoh's before he became a judge, Lana said. Lana said there was nothing inappropriate or illegal about the judge's friendship with Gerace or the legal work he has done for him in the past.
DA concerned about judge's recusal
In another twist in the case, Flynn raised concerns Tuesday about Michalski handling a criminal case against Gerace's ex-wife last July.
Gerace's ex-wife, Katrina Nigro, was charged with DWI and a felony of unlicensed operation of a motor vehicle after she was involved in an Oct. 11, 2019, head-on collision that injured two people, one seriously, according to Flynn.
Michalski did not recuse himself from the case until two weeks after accepting Nigro's guilty plea to second-degree vehicular assault, a felony, on July 8.
Michalski had married Gerace and Nigro on Sept. 14, 2014, in a ceremony in Glen Falls Park in Williamsville. The couple divorced in 2018.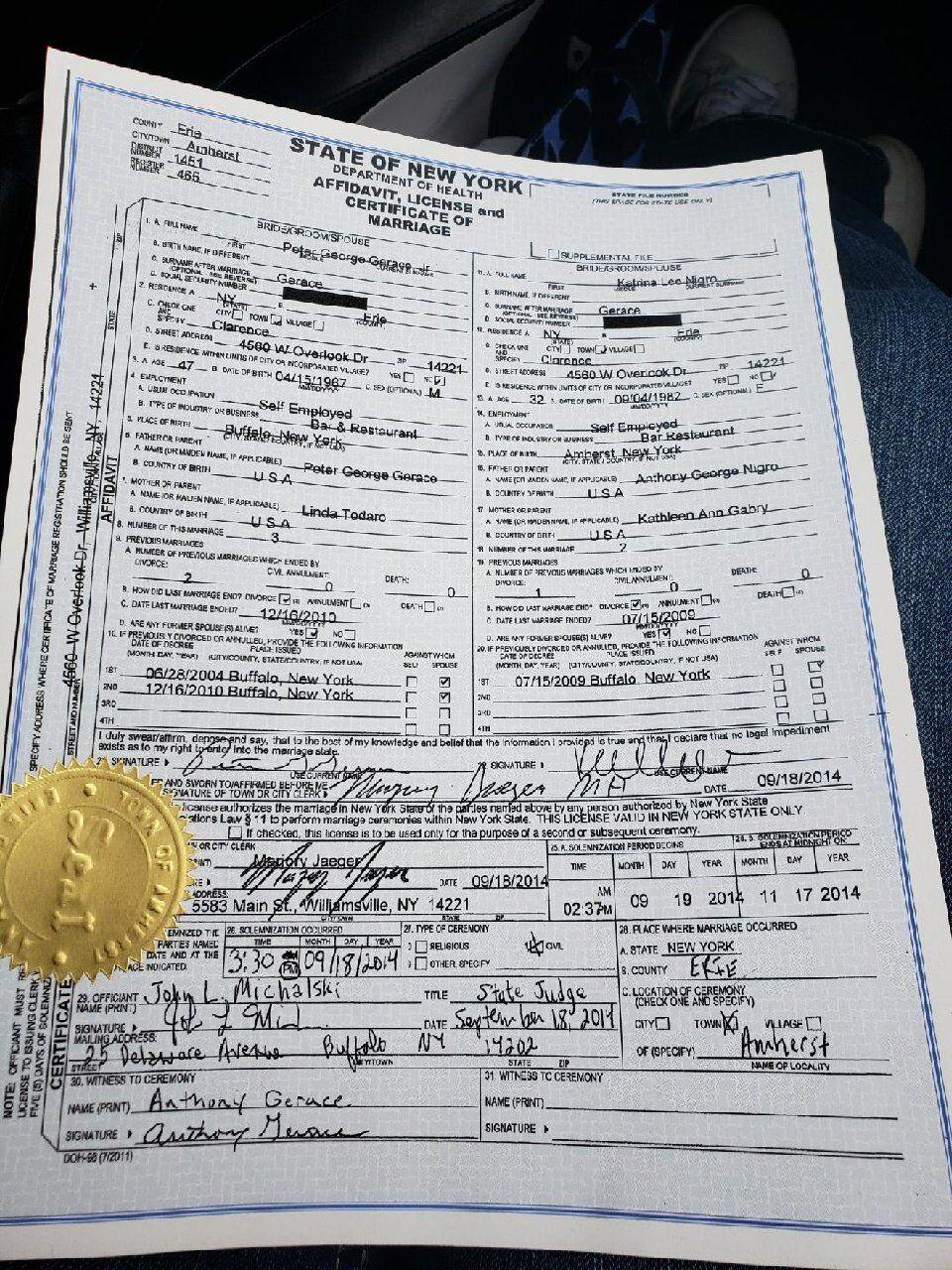 "The judge did the right thing in recusing himself but my issue with the judge is that he should have recused himself and told of us the conflict right from the get-go," Flynn said Tuesday. "The judge and Katrina Nigro should have notified my prosecutor right away about this situation."
"Two weeks later we received a letter from Judge Michalski saying he had to recuse himself from the case due to a personal conflict. He told my assistant that he had married this defendant to her [now] ex-husband," Flynn said.
The case against Nigro was subsequently transferred to Erie County Judge Kenneth Case, who is scheduled to sentence Nigro on March 31. She is facing a maximum sentence of up to four years in prison.
Lana, a friend of the judge who is assisting him, declined to respond to Flynn's comments about the recusal.
Nigro told The News that when she received court paperwork to appear before Michalski she asked her attorney Brent Salevsky to have the case transferred because she was uncertain how Michalski would treat her because of his friendship with her ex-husband.
"When I saw on the court document that he was going to be my judge, I freaked out. I told my lawyer we can't have him. We have to switch," Nigro said.
But Nigro said she decided to follow her attorney's advice and allowed the case to continue in Michalski's court.
"When I pleaded guilty, he probably didn't recognize me at first because I was wearing a mask. I'm assuming that. But when I took the mask off to make a statement, he didn't say anything but immediately recognized me and told my lawyer there may be a conflict," Nigro said.
Salevsky declined to comment.
On the night of the accident in Aurora, Nigro said she was on her way to Zoar Valley to commit suicide.
"It was raining, I didn't have my eyeglasses on. I was drunk and I crossed over," Nigro said. "I said thank God I didn't kill someone."
"I was heading to Zoar Valley. I planned to drive over the cliff," she said, claiming that years of harassment from Gerace had pushed her to the brink.
Gerace has denied abusing her and has filed a libel suit against Nigro for allegedly making false statements about him to police agencies.