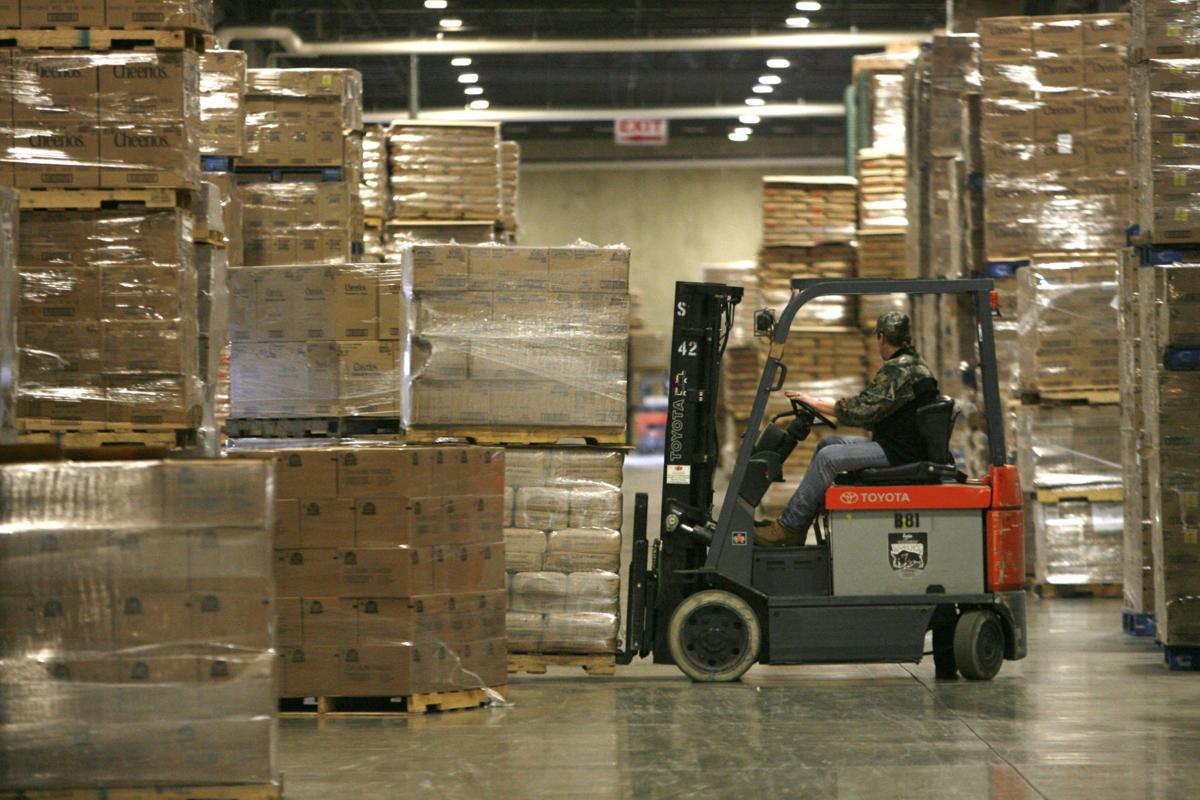 A decade after building a massive warehouse at Buffalo Lakeside Commerce Park, Sonwil Distribution Center is preparing to start on its second.
The West Seneca-based company, eyeing several potential users, is planning to build a 322,000-square-foot building on land it already owns in the South Buffalo commercial park. It would be located on a site adjacent to its 308,000-square-foot facility at 315 Ship Canal Parkway, which opened in May 2009.
The company originally purchased 55 acres from the Buffalo Urban Development Corp., which redeveloped the former Hanna Furnace site and still owns significant chunks of the land. At the time, Sonwil intended a second building, and even obtained initial approval from the city, but that never came to fruition until now because the company didn't have enough new customers lined up.
"We're finally getting to the second building," said Peter Wilson, the president and CEO of the Sonwil Family of Companies, which includes the distribution division and businesses in logistics, trucking, technology, and real estate.
Sonwil is a national third-party logistics company offering warehousing, transportation and logistics and development services across the country and Canada, with facilities in Western New York, New Jersey, Georgia, Nevada and Texas. Locally, Sonwil has its North America Truck Terminal in a former FedEx facility in West Seneca and its International Airport Centre in Cheektowaga, near the Buffalo Niagara International Airport.
The company owns, operates or leases about a dozen warehouses and other properties for its customers, who have included food company General Mills Corp., vacuum maker Dyson Corp., ABC Fire, Tyco, Kelly Services and NAI Alliance. In all, it offers about 2.7 million square feet of space in multiple buildings, Wilson said.
Sonwil has four customers for the new building – whose address would be 283 Ship Canal Parkway – but Wilson would not identify them yet because the final paperwork is still being signed. However, he said, "it's enough that I'm getting ready to build."
Sonwil must obtain a new approval from the city, and plans to submit paperwork to the Planning Board this month, Wilson said. He projected the costs at $21 million for the building, with another $15 million for racking and other infrastructure.
Like the first one, the new one-story building would include truck access and a rail siding since "we're a big rail user," Wilson said. Designed by Carmina Wood Morris PC, with construction by Krog Corp., it would be situated on about 25 acres.
"It's definitely going to be a modern facility, a very efficient facility," Wilson said. "In our line of work, you can't be inefficient."