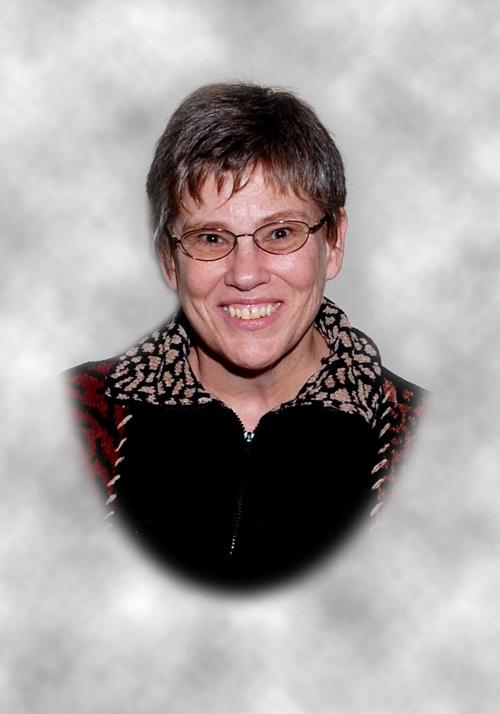 June 15, 1947 – March 26, 2020
Sister Linda Glaeser, a physical therapist who co-founded a non-profit organization to help poor people in Kenya, died March 26 in Buffalo General Medical Center after a year-long battle with cancer. She was 72.
Inspired by a trip in 2003 to do volunteer medical work for a non-governmental organization, Future in Our Hands Kenya, with her niece Michele Sprada, an elementary school teacher who previously volunteered there, she became acutely aware of the need for safe drinking water. When they went to visit an orphaned boy whose education they had supported, they learned that he had died from a water-borne disease – cholera.
"We just looked at each other and said, 'Here we are, paying for his education, but first he needs clean water,'" Sprada told Buffalo News reporter Paula Voell in 2008, "so we got a dream to build a well."
Sister Linda and her niece went on to found Future in Our Hands – USA in 2005 to raise funds to drill wells, support education, provide micro-loans and develop other services in Kisumu, the community on the shores of Lake Victoria where they volunteered, and elsewhere in Kenya. As president of the organization's board, she made several trips to Kenya from 2005 to 2019.
She said to Voell in 2008, "When I remember the real faces of the women and children in villages where we have made a difference, I can have a little sense of peace."
Born in Buffalo, she was a 1965 graduate of Mount St. Joseph Academy, entered the Sisters of St. Joseph later that year and professed her final vows in December 1973.
She attended Mount St. Joseph Teachers College, now Medaille College, for two years, then taught for a year at Cathedral School in Buffalo before enrolling in the physical therapy program at the University at Buffalo.
She completed her bachelor's degree in 1972 and joined the Physical Therapy Department at Sisters Hospital, serving as its assistant director for three years.
She then was a physical therapist in the hospital's Long-Term Home Health Care Program from 1992 to 2014. Later she worked at Aspire of Western New York and was a volunteer at Journey's End Refugee Services.
A music lover, she sang in the choir at St. Joseph University Catholic Church. She also played guitar and sang with Sisters of St. Joseph groups.
She particularly enjoyed her cats.
Survivors include two sisters, Karen Sprada and Teresa Ricigliano.
A Memorial Mass will be offered at a time to be announced in the Sisters of St. Joseph Residence in Clarence.