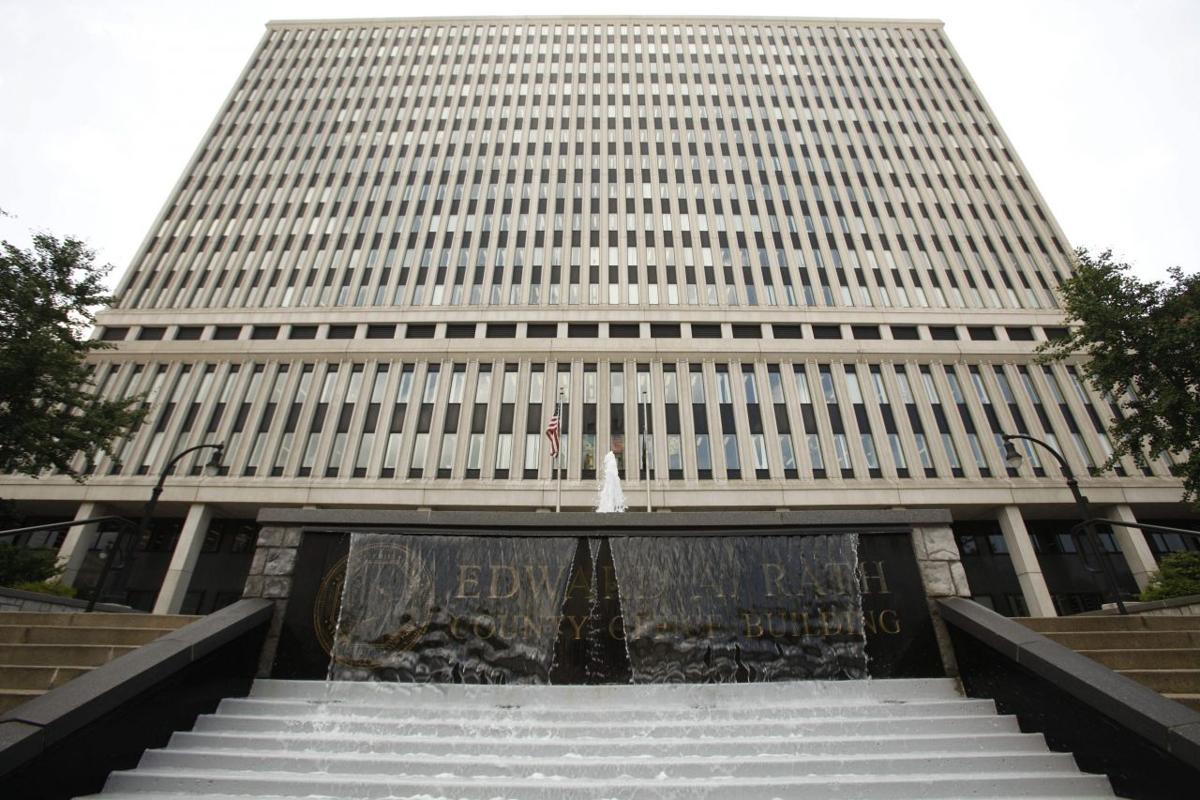 The Erie County Sheriff's Office billed nearly $1.5 million in overtime pay for its union employees to a federal Covid-19 response fund, and some of it covered their overtime for the George Floyd protests and civil unrest – not the coronavirus health crisis.
Chief of Administration John Greenan has acknowledged to the county Legislature that at least some protest overtime was improperly billed to the Covid-19 response account.
"That deficiency will be addressed," Greenan said in his explanation to lawmakers, but he did not indicate how much money was wrongly billed.
The misappropriation is likely to get further attention Thursday when the Legislature meets to discuss overtime spending. The Sheriff's Office has billed more overtime to federal stimulus funds than any other department, including the Health Department.
And it's not only sheriff's personnel whose overtime is attracting scrutiny.
Erie County Comptroller Stefan Mychajliw said County Executive Mark Poloncarz allowed Michael Szukala, a political appointee, to rack up overtime pay related to Covid-19 while lower-paid county employees were sent home for weeks at full pay and did little to no county work at all.
Szukala serves as the county's Medicaid inspector general and is a member of the Amherst Town Board. He received $4,032 in overtime, on top of his $120,047 salary, for doing Covid-19 related work such as serving as a call taker for the county's Covid-19 hotline, Mychajliw said.
A comptroller's report to be released today comes as a companion to the office's first review, which revealed top-level administrators received high amounts of overtime billed to the federal government stimulus fund for Covid-19 expenses. The comptroller's new report reviews union employees who received overtime pay.
"Better to find out now that there's problems rather than five years down the road, when the federal government finds out there is fraud, waste and abuse and demands the money back," Mychajliw said.
A total of 339 Sheriff's Office union employees claimed $1.5 million for more than 28,000 hours of overtime.
The comptroller's report shows that more than 18,000 overtime hours were attributed to deputies associated with crime-related work during the 19-week period from March to early July.
Greenan stated overtime hours were also expended for Covid-19 related work. That includes personnel from the undersheriff on down assisting in making Meals on Wheels deliveries so people didn't go hungry.
Overtime was also incurred guarding Covid-19 related facilities such as the county warehouse where protective equipment is being stockpiled, the emergency homeless shelter at the Flickinger Center, and St. Joseph Campus where Covid-19 patients are treated.
Personnel costs comprise the majority of the county's federal stimulus money spending because the federal fund allows for salaries and overtime that are "substantially dedicated" to the Covid-19 response effort to be covered. 
The county budget office said $10 million in county salaries, benefits and overtime count as a federal expense because jobs were considered to be "substantially dedicated" to the Covid-19 response effort. That total, however, was figured prior to Greenan's latest report.
For the 19-week period the Comptroller's Office reviewed, 26 county employees covered by union contracts were paid more than 300 hours of overtime. Of that number, 12 were from the Sheriff's Office and 10 worked for the Health Department. The 26 employees each received between $9,000 and $46,000.
Poloncarz said he has spoken with Undersheriff Mark Wipperman regarding overtime to make sure the Sheriff's Office provides proper documentation. 
"If somebody abused the system, as I said last week, they should be held responsible," he said during a Covid-19 briefing last week.
Mychajliw said the Poloncarz administration, not the Sheriff's Office, deserves more scrutiny over overtime spending.
"There's no reason for a highly paid political appointee making $120,000 billing for overtime and padding his pension," Mychajliw said.
Poloncarz spokesman Daniel Meyer responded: "Michael Szukala was one of a number of employees who offered to contribute to Erie County's response to the global pandemic.
"Rather than stay home and be paid without working, he spent time interacting with constituents who contacted the Department of Health's call center, he received training to become a contact tracer, and he also assisted with vehicular traffic control at a Covid-19 testing site. We are proud of the efforts that he and other county employees put forth during a period of time when our region needed experienced leadership and responsive government action."
Given Szukala's higher salary, his overtime pay averaged to about $75 an hour, according to the Comptroller's Office report.
Szukala's work as Medicaid inspector general primarily involves serving as a watchdog for Medicaid billing compliance.
Szukala did not return calls to The Buffalo News.
Mychajliw said that giving Szukala that job to "pad overtime and pension payments" when many other lower-paid employees could have done work amounts to a waste of taxpayer dollars.
As of mid-May, according to information previously provided to The Buffalo News, 92 county employees were receiving full pay while not performing any county work. The remainder of the county's roughly 5,000 employees were working from home or at their office, with some temporarily drafted for different assignments. Those who were not working may have since returned to work.
Erie County government's deficit reduction plan calls for eliminating 187 county jobs and laying off 65 employees. 
Layoffs would come from social services, part-time jail management and correctional health positions, and several provisional Health Department employees.
Mychajliw accused the Poloncarz administration of not letting underemployed or soon-to-be unemployed employees do Covid-19 response work and/or receive overtime pay, instead allowing "six-figure political employees" to do that work.
He also said he volunteered some of his own staff to assist the Poloncarz administration in handling Covid-19 response without charging the county any overtime and was told his office's assistance was not needed.
Read the full comptroller's report with overtime breakdowns for all employees:
The Buffalo News: Good Morning, Buffalo
The smart way to start your day. We sift through all the news to give you a concise, informative look at the top headlines and must-read stories every weekday.