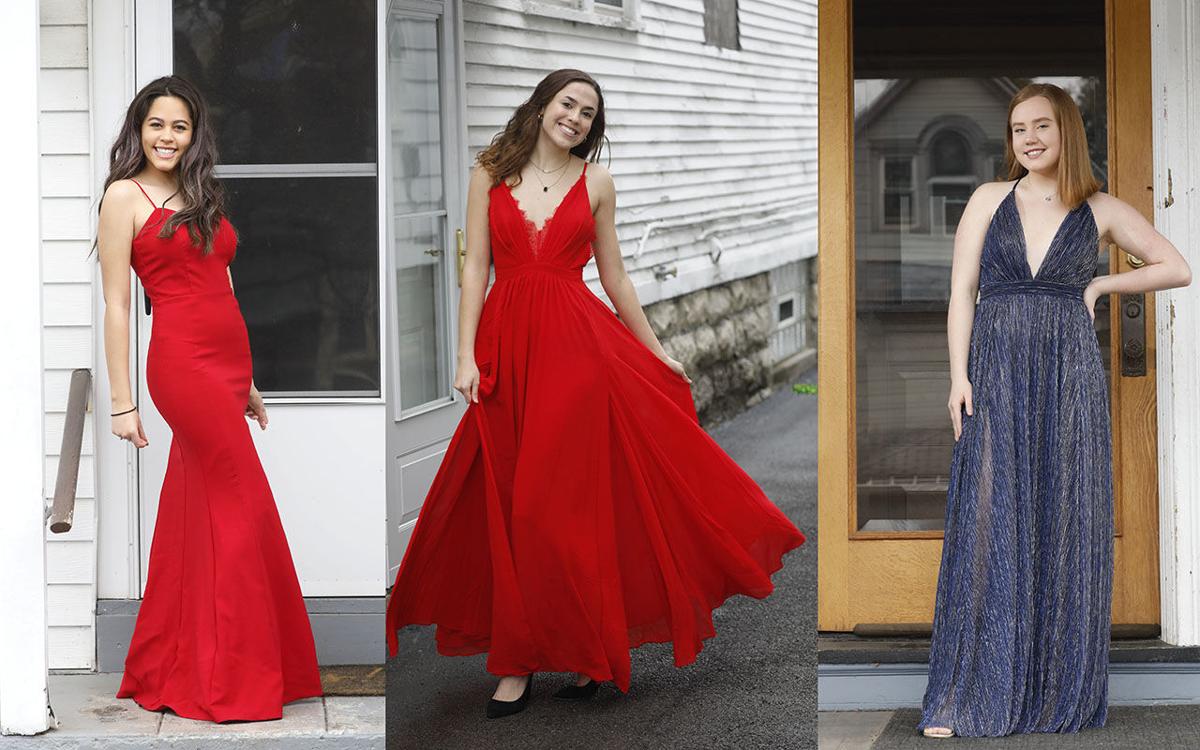 Buffalo Seminary student Sophie Fogel has wondered for years what it would be like to attend graduation with her senior class.
Now she's unsure she'll find out because of Covid-19.
"Graduation is a big thing at Sem," Sophie said. "We all wear long white dresses and long gloves, and everyone's always looked at what the seniors are wearing and talked about what kind of dress they're going to wear when they're graduating."
Schools in Erie County remain closed until April 20, and the chance exists they will stay closed the rest of the year. That leaves high school seniors, suddenly confronted with the uncertainty of returning for the remainder of their school year, thinking about what they might miss beyond commencement.
Prom. Class trips. Athletic contests.
"I'm definitely afraid of missing out on graduation – and prom and our class trip to Boston and my lacrosse season, too," Sophie said. "It's hard to imagine these things not happening. It's all happening so quickly."
Quintin Cusack, a senior at St. Joseph's Collegiate Institute, said that thought occurred to him as he recently cleared out his locker.
"It was like, maybe I'll never be back at St. Joe's as a student, and that the end of my high school career was taken away from me," Quintin said. "I realized I could be missing out on some of the best memories from high school."
"We didn't know that Friday, when we had to clean out our lockers, was our last day, potentially," said Sarah Sauer, a senior at City Honors School. "Maybe if I knew that I would have said goodbye to everybody."
An avid soccer player, Yussuf Hussein, a senior at the International School, was saddened when the season ended prematurely. But the loss goes far beyond that, he said.
"Being able to wake up and go to school and see all your friends and your teachers is a blessing we take for granted," Yussuf said. "Usually, when you are in school you want to leave and not be there. Now that we can't really go back, it hurts not to be there."
Yussuf said he is concerned about kids he knows for whom school is a better place to be than at home. He also thinks of students who he knew depended on school for lunch.
For some seniors, the possible end to high school sports is hard to deal with.
That's the case for Jack Bird. The City Honors senior, the first student from Buffalo Public Schools to commit to a Division I scholarship in lacrosse, will attend UMass Lowell in the fall.
But he aspired to make the All-Western New York lacrosse team this spring.
"Every day I've been practicing in hopes of having a really good senior season," Jack said. "I wanted to prove what Buffalo lacrosse is all about. We get overlooked a lot."
Jack said he enjoys playing with teammates in front of friends and family. That makes the possibility it won't happen again hard to accept.
"It's difficult to process the fact that this is happening and that it was completely out of the blue," Jack said.
Ella DiLeo's track team at Nardin Academy has been undefeated for three years, and she's made the All-Catholic team the past two years.
She, too, is dealing with the possibility that her athletic career is suddenly over.
"I wanted to win it a third year and go to states," Ella said. "Not that many kids can say they've done that."
Christian Meyer is disappointed at the prospect of losing out on his senior year at Canisius High School. But he said he can at least look forward to something – attending Castleton University in Vermont in the fall.
Not all students are upset at having their senior year disrupted.
Alistair Cornacchio, a City Honors senior, is taking four music classes at Villa Maria College and in many ways feels like he's moved on from high school.
"I can't think of something school-related that I'm sad about missing," Alistair said. "But I think the vast majority of my grade feels upset about some of that."
Frederick Law Olmsted School senior Emily Mogazero is one of them.
"I, like most other seniors, will be extremely disappointed if we don't have a graduation ceremony," Emily said. "We have been working 13 years to get the chance to walk across the stage, and now we might not even be able to."
Emily also hopes prom isn't canceled. She and several friends already bought their prom dresses.
"It's one of the things you look forward to all year and through all of high school," Emily said.
Gretchen Beyer, a senior at Williamsville East, said she will miss "doing all the traditional things the grades above me have done" if the school year doesn't resume.
But what she will miss most, she said, is being with her friends.