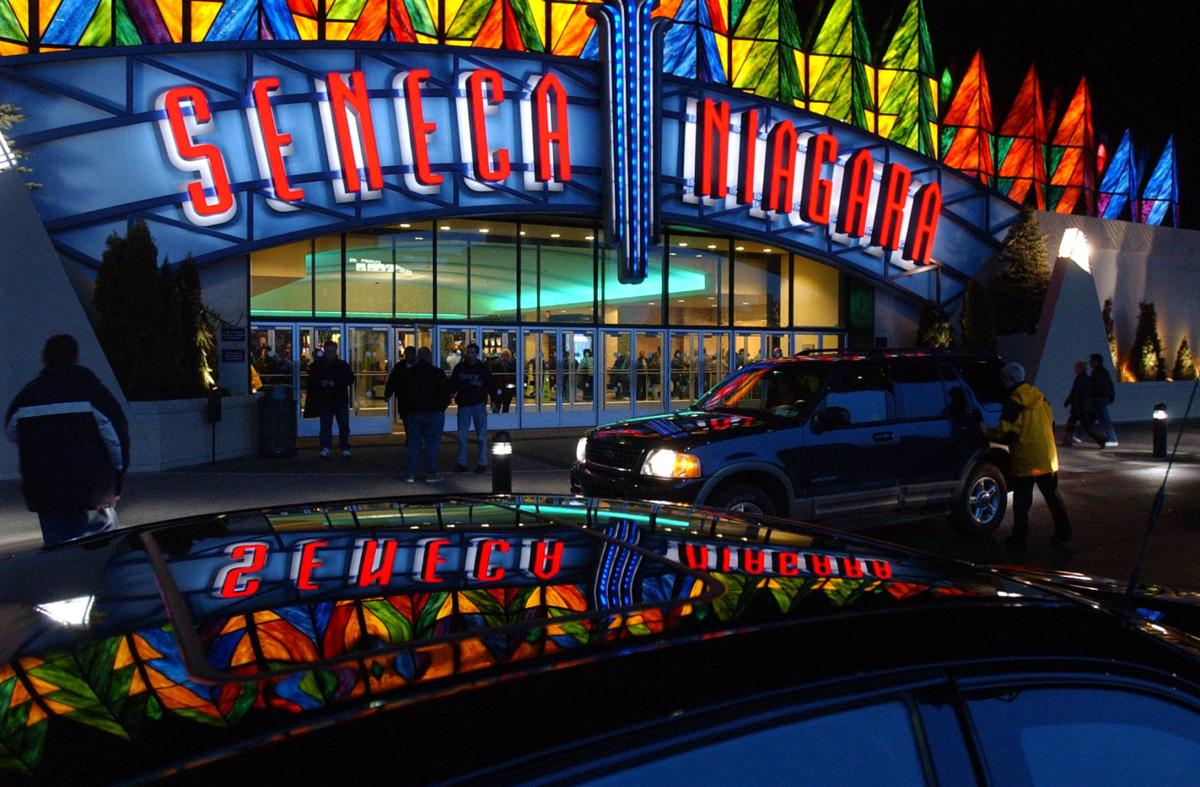 Like other casinos in New York, the three owned by the Seneca Nation of Indians have closed their doors in a response to the threat of the novel coronavirus.
Unlike the owners of other casinos, though, the Senecas owe New York State more than $255 million in back payments – money they are refusing to pay even though arbitrators and the courts have told them they must. Now, with the virus threatening tax revenues across the state, the Senecas should, at last, do the right thing and pay up.
It's been a dismaying performance by the Senecas, who have made many times the amount they owe, based on the agreement they reached with New York 18 years ago. The casino has been a gold mine for them and a financial boon to New York State and the communities that host the three casino: Salamanca, Buffalo and Niagara Falls.
Under the terms of the agreement, the Senecas agreed to send 25% of slot machine revenues to the state, which then divided 25% of that amount to the municipalities. But the Senecas have refused to pay for almost three years, using as an excuse, the sloppy language in a renewal of the compact.
As that agreement required, the state and Senecas turned to arbitration to settle the dispute. The Senecas lost, but still refused to pay. They went to court and lost again. So far, they still haven't paid up. That cheating would be bad enough in good times but, today, as the state and communities reel in the face of the coronavirus, it is unconscionable.
What the Senecas owed late in 2019 was something around $255 million. That amount has gone up as gambling continued until recently and interest rates on their refusal continued to accrue.
Now, New Yorkers are finding themselves out of work. When that happens, government expenses rise. Dealing with the onslaught of Covid-19 costs money. Roads still need repairing. Nothing goes away, but expenses balloon.
The Senecas can help. All they have to do is what they promised when they signed the compact with the state and which both arbitrators and a federal court have reaffirmed. With their casinos closed, they have time to add up their debt and make good on it.
This is money that, in a time of desperate need, could make a difference to the state that has enabled the Senecas and the municipalities that have hosted them. They should count it out – it's more today than it was a few months ago – put this dispute behind them and, yes, do the right thing.
What's your opinion? Send it to us at lettertoeditor@buffnews.com. Letters should be a maximum of 300 words and must convey an opinion. The column does not print poetry, announcements of community events or thank-you letters. A writer or household may appear only once every 30 days. All letters are subject to fact-checking and editing.