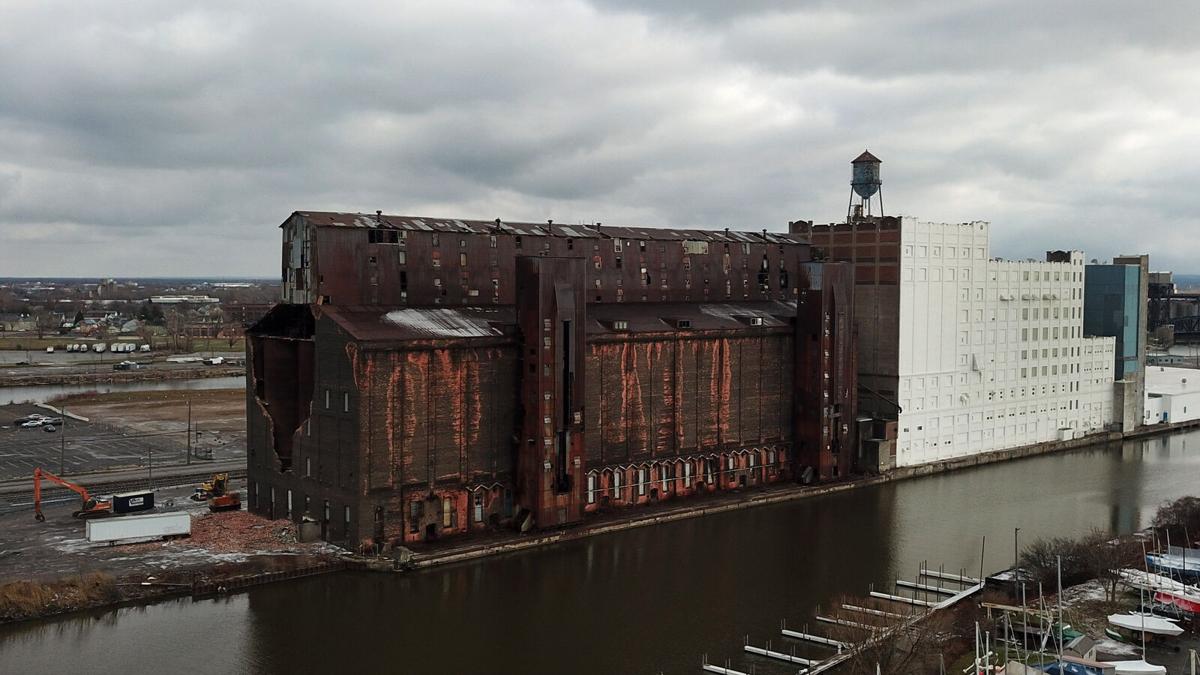 State Sen. Sean Ryan is calling on the Byron Brown administration to rescind its emergency demolition order for the historic Great Northern grain elevator.
At the same time, a contractor who has examined the Great Northern said in an affidavit to State Supreme Court that the north wall damaged in a Dec. 11 windstorm "is totally independent from the rest of the structure" and "does not compromise the remainder of the Great Northern Elevator."
State Supreme Court Justice Emilio Colaiacovo extended the temporary restraining order preventing demolition for now.
And a structural engineer working with developer Douglas Jemal submitted a statement to the court expressing certainty that the Great Northern can be preserved.
Both were in support of a lawsuit filed by the Campaign for Greater Buffalo History, Architecture & Culture calling on the Brown administration to revoke the emergency demolition, with arguments in State Supreme Court to resume Monday.
"I looked at that building very closely, and that building absolutely could be saved," Jemal told The Buffalo News. "It's a magnificent building. I have tackled a hundred times worse than that.
In a letter Friday to James Comerford, commissioner of Permit and Inspection Services, Ryan cited Jemal's contention that the locally landmarked 1897 structure can be restored and his willingness to buy the property. He said there should be an immediate independent feasibility assessment of the hulking brick box structure, the last of its kind in North America.
"Given the current circumstances, it would be unconscionable for the demolition to go forward," Ryan said. "The structure can be repaired and rehabilitated, but in order to get there, we need the City of Buffalo to step up."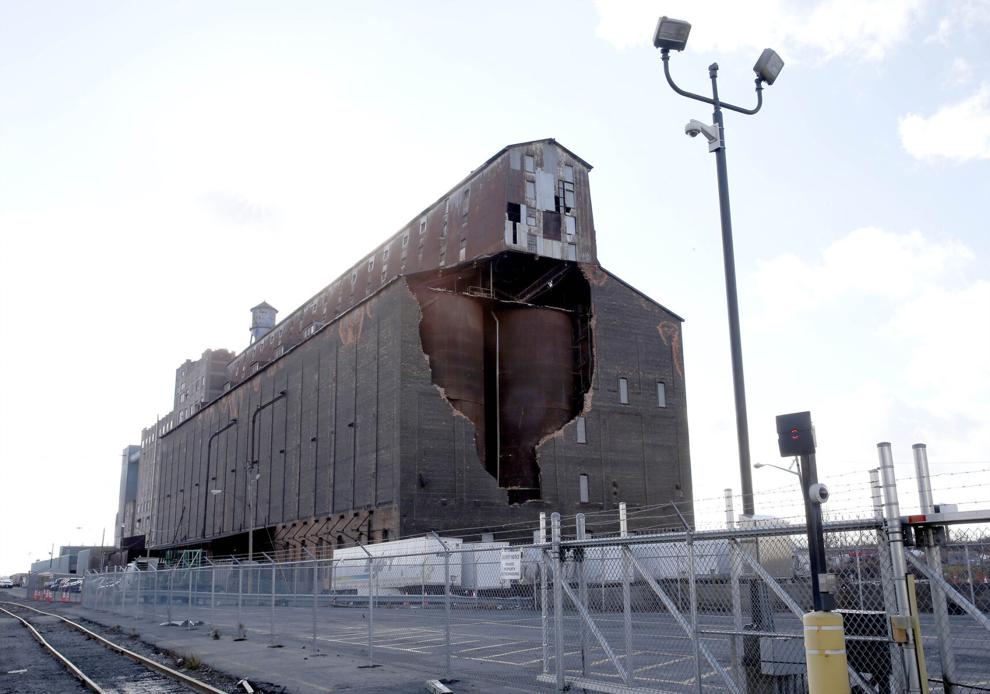 The mayor's request comes days after his administration ordered an emergency demolition of the windstorm-damaged structure.
Comerford ordered an emergency demolition after it was sought by Archer Daniels Midland. The company filed an engineering report highlighting problems with the structure identified years before the December windstorm. Those problems have gone unrepaired. ADM, which requested emergency demolitions prior to this month in 1996, 2003 and 2020, was never told by the city to correct those problems.
Ryan said tearing down the Great Northern would not only be a historic loss, but would also reward ADM's behavior. Instead, he said, the city should compel the company to make repairs through its new receivership program piloted by Preservation Buffalo Niagara.
If ADM was unwilling to make repairs, the building should go to a receiver who would make the repairs, stabilize the building and then find an interested buyer, Ryan said.
The demolition order comes as Bakery, Confectionery, Tobacco Workers and Grain Millers Local 36G said it wanted to explore the feasibility of reusing the structure as a union hall, credit union office and public museum.
"Our city loves to celebrate the success of preservation, but those successes require action," Ryan said. "We can save this building. We just need the City of Buffalo to act."
That view was echoed by Fillmore Council Member Mitchell Nowakowski.
"ADM has proven to be an irresponsible owner," Nowakowski said. "They have had years to rehabilitate this building and have done nothing.
"With an independent assessment and our receivership program, we can finally get this building into responsible hands and preserve this unique part of Buffalo's history. The demolition permit should be rescinded to in order to make this happen."
Archer Daniels Midland, in a statement, said the large hole in the flat brick northern wall, exposing large steel bins, posed a safety hazard, including to workers in its flour mill next door.
Kenneth Keller, a contractor with a history of working on historic buildings, including projects with developer Rocco Termini, said the damaged north wall "can be easily isolated with fencing and other barriers to mitigate any danger to the public."
He reached his opinion after reviewing "extensive drone footage and photographs" of the grain elevator.
Keller also suggested wrapping the entire structure in "debris netting" commonly used in dense urban areas, including several glass-and-steel and masonry skyscrapers in Manhattan damaged in the Sept. 11 attacks. Cranes and boom trucks can reach the top of the Great Northern to install the netting, he said, as well as remove or reattach damaged metal panels the city has expressed concern about.
The City of Buffalo landmark was built in 1897 and operated for nearly a century. Saturday's windstorm tore a hole in the northern wall, but the grain elevator is not in danger of collapse.
Sanjay Khanna, a consulting structural engineer who works with Jemal, reviewed a number of issues identified by engineers working with ADM, but he said none weren't correctable.
"Our office has been involved with many projects involving historic structures in D.C. and other parts of the U.S., where similar repairs and restorations have been made," Khanna said. "There is no question in our mind that this building can be retained."   
Mark Sommer covers preservation, development, the waterfront, culture and more. He's also a former arts editor at The News.