Drea d'Nur and Rami Nashashibi are close friends and musical collaborators. Not quite a year ago, d'Nur called Nashashibi and began pouring out some worries and concerns.
By last spring, d'Nur, operator of the Feed Buffalo community food pantry on Massachusetts Avenue, was playing a passionate role within a tightknit team of Buffalo activists. They were helping Cariol Horne, a former police officer, with her long campaign to receive a full police pension and – most important to them all – vindication for stepping in on behalf of a civilian whose life, Horne said, was threatened by another officer.
Yet d'Nur spoke of what she feared were sudden, alarming roadblocks toward those goals. To Nashashibi, as he listened, a long string of connections abruptly came together.
"Wait a minute," he replied. "Does Cariol have a lawyer?"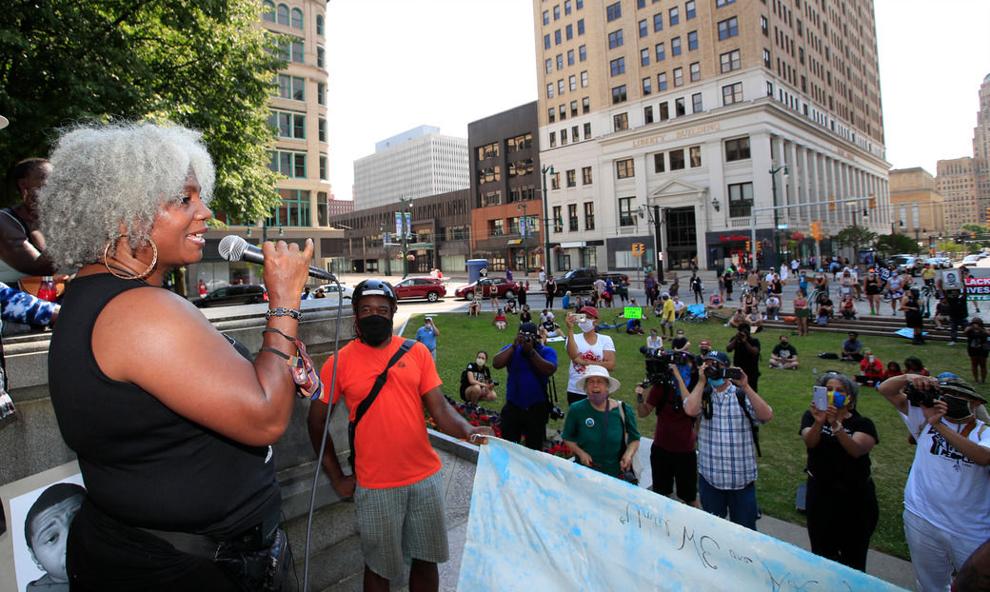 For Horne, that moment changed the grinding pattern of many years and led directly to her emotional court victory this week. Nashashibi was already close to Kamran Bajwa, a partner at Chicago's prestigious Kirkland & Ellis law firm. They both knew Ron Sullivan Jr. and Intisar Rabb, professors at Harvard Law School with a shared commitment to reversing seemingly entrenched acts of injustice.
And Bajwa is a Kirkland partner with Neil Eggleston, who served as White House counsel to President Barack Obama. About six years ago, Obama asked Eggleston to coordinate a task force on 21st century policing, a response to the anguish and turmoil after 18-year-old Michael Brown Jr., a young Black man, was shot to death by an officer in Ferguson, Mo.
One clear finding, Eggleston said, was the importance of a "protecting mentality" – an ethic he said Horne's actions epitomized – and hopefully now amplifies. As for Rabb, she took a call from Nashashibi about the case while on a trail in the Vermont mountains. Together they contacted Sullivan, director of Harvard's Criminal Justice Institute, who shared their reaction: He was in.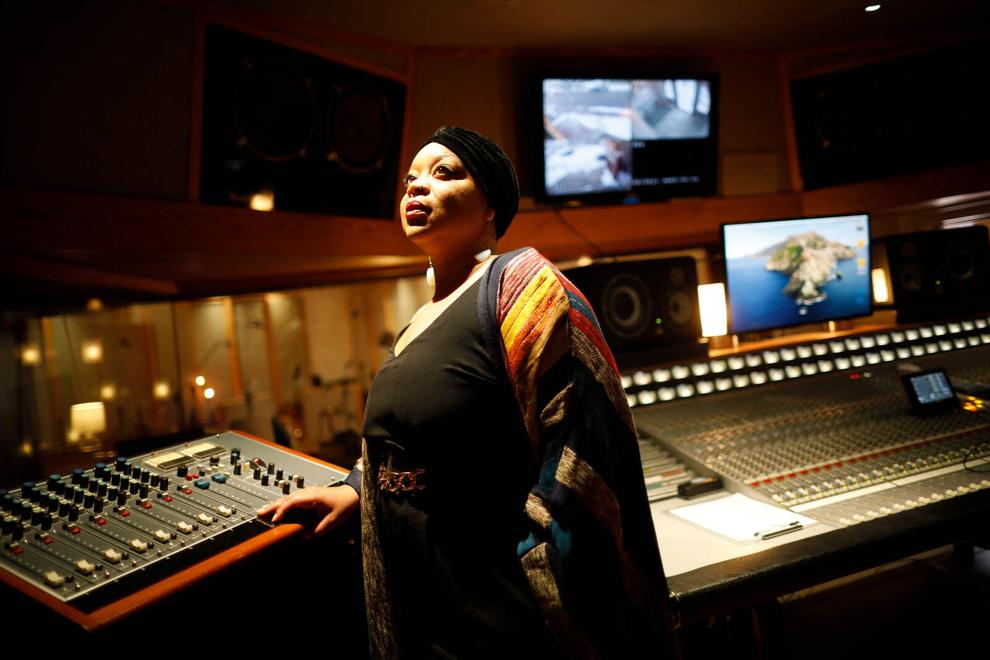 Boom. Only hours after d'Nur picked up her phone in Buffalo, Horne had what her friends describe as an "all-star" pro bono legal collective. Nashashibi remembers how Sullivan, speaking to Horne by videoconference, made everyone smile when he called it "the best team money can't buy."
Tuesday, after 15 years of frustration, Horne won.
For 14 years, Cariol Holloman-Horne has held firm that she did the right thing when she tried to stop a fellow Buffalo cop who she says was choking a man he was trying to arrest. Her day may finally have come.
Citing the words of the Rev. Martin Luther King Jr., State Supreme Court Judge Dennis Ward offered ringing support for Horne, a Black police officer. He noted how both the Common Council and Mayor Byron Brown had already confirmed publicly that Horne acted out of conscience when they enacted a 2020 law, written in her name, that requires officers to "to save a civilian from being harmed by a fellow police officer."
Ward wrote, "To her credit, Officer Horne did not merely stand by but instead sought to intervene, despite the penalty she ultimately paid for doing so."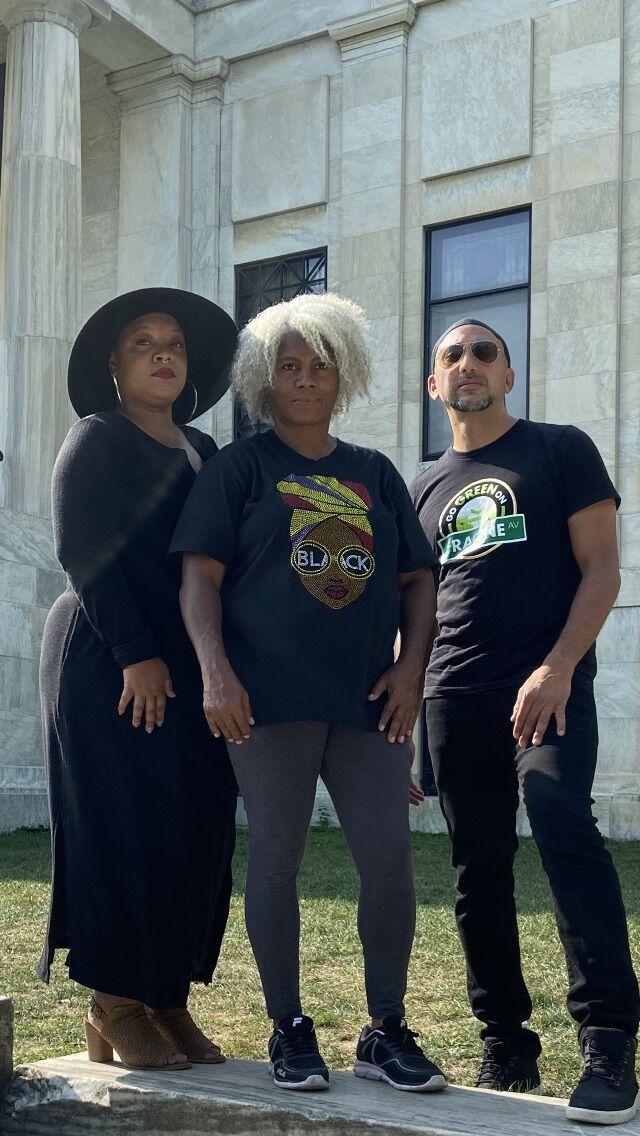 He reached into the past – a legal action known as nunc pro tunc – to extend Horne's official career as an officer to 20 years, as if it had not been interrupted, while ordering the city to pay any back salary and pension benefits she is due.
"This Love Thing," a collaboration between Buffalo singer, songwriter and activist Drea D'Nur and founder/executive director of Chicago's Inner-City Muslim Action Network and MacArthur fellow Rami Nashashibi, has already garnered critical acclaim.
The news came less than two days after Daunte Wright, a 20-year-old Black man, was shot to death during a traffic stop in Minnesota. Sullivan said he wept for 15 minutes when he read Ward's decision, a much-needed flash of light at a time when it is easy for Black Americans to feel despair. To d'Nur, the way it came together was an act "of nobody but God."
In a brief statement, Horne made a central point: "I never wanted another Police Officer to go through what I had gone through for doing the right thing."
Eggleston, for his part, expressed gratitude that bordered on a kind of disbelief: "It's a complete wonder that this chain came together."
None of it could have happened without the fierce kinship between d'Nur, a songwriting singer, and Nashashibi, a MacArthur Fellow and founding executive of Chicago's Inner-City Muslim Action Network, or IMAN. The connection only grew stronger when Nashashibi, a guitarist and songwriter, began working last year with D'Nur on a project that exploded into a full-blown album. 
He was often in Buffalo during the Black Lives Matter protests touched off by civic outrage at the death of George Floyd, who was pinned beneath the knee of then-Officer Derek Chauvin, now on trial on murder charges in Minnesota. Nashashibi became familiar with Horne, whose tale was embraced by the protestors. d'Nur, who said she is only one of many in Buffalo who rallied behind her friend, remembers being deeply affected by a video in which Horne offered a searing contradiction:
If another officer in Minneapolis had simply stepped in to help, she said, Floyd would not have died. But after Horne intervened on a civilian's behalf, she ended up losing her career and full pension.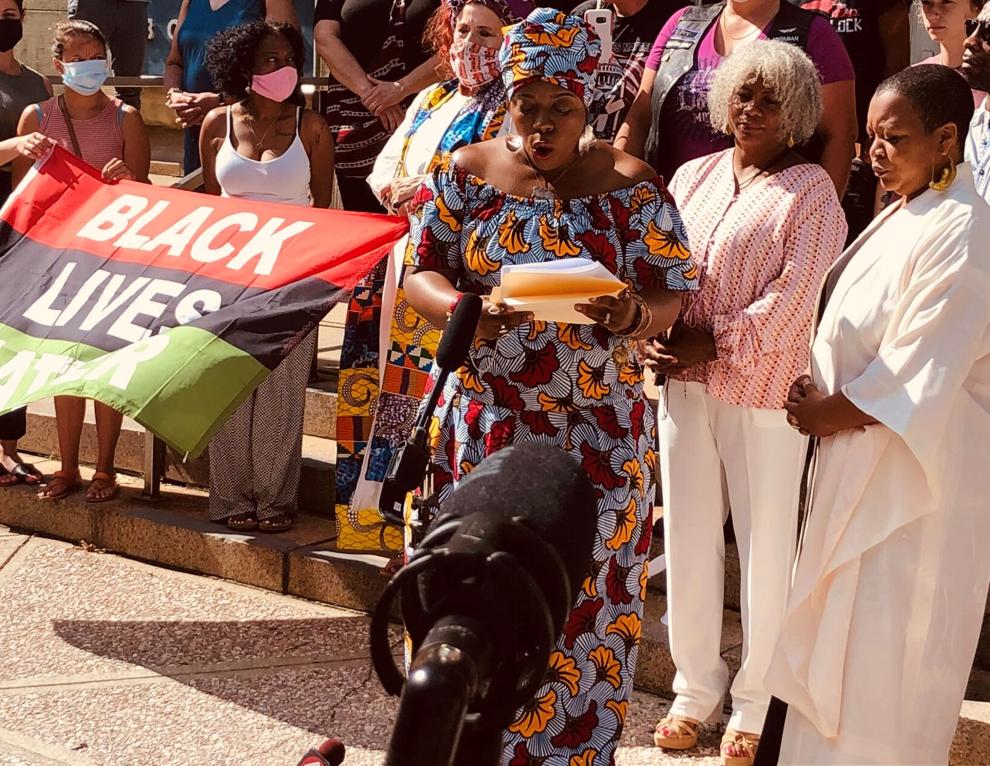 While in Buffalo, Nashashibi learned details of the story: In 2006, Horne responded to an argument involving a man and woman at a house on Walden Avenue. Amid tumult, Horne said she saw Officer Greg Kwiatkowski using a chokehold on the man, and – fearing the lethal potential of that grip – she physically intervened, leading to a full-blown struggle between the officers.
The incident triggered a police investigation. Kwiatkowski, a white officer, was cleared. Horne, offered a four-day suspension, rejected the idea she did anything wrong and chose to bring the case to arbitration. While that led to her firing and a series of back-and-forth legal actions, Sullivan said he was especially moved by the way Horne never compromised on her core beliefs.
As Ward noted in his ruling, the national anguish and reflection caused by the deaths of Black men such as Floyd and Eric Garner provided many Americans with a jolt of what Rabb calls "the gift of sight," presenting Horne's choices with a new clarity.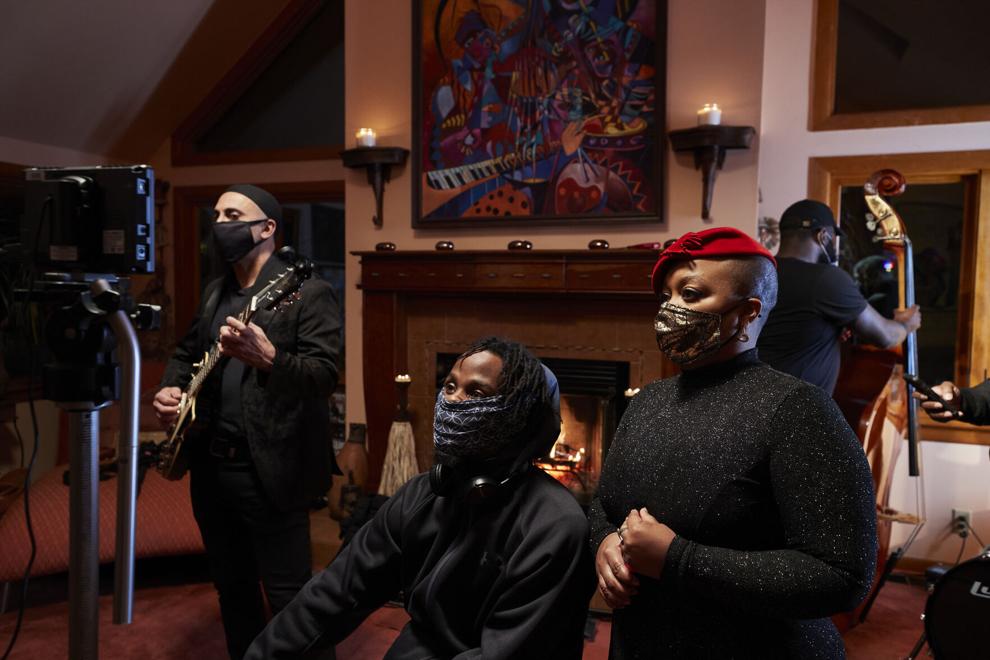 In May, as the nation erupted with protests after Floyd's death, the Kirkland & Ellis firm committed to spending millions on strengthening civil rights. Bajwa, seeing a chance to help, began speaking with Nashashibi about a new legal clinic on the South Side of Chicago, "all of it sprung into action because of George Floyd."
Rabb and Sullivan had already promised to play a role. Nashashibi happened to be driving toward Minnesota, to visit a friend and to seek a way to help after Floyd's death, when he called Bajwa and offered an account of Horne's struggle.
"Rami says, 'I think we've got our first case,'" said Bajwa, who knew Rabb, Sullivan and Eggleston were prepared for such a moment.
Cariol Horne, who was fired from the Buffalo Police Department nearly 13 years ago after she tried to stop a fellow Buffalo cop who she says was choking a man during an arrest, will get her pension.
Last summer, d'Nur and Nashashibi worked together on a song and video, "Mama Please," dedicated to Horne. As the months rolled by and the court action - filed last fall - quietly kept moving, Nashashibi grew to see Horne as both an inspiration and a friend. He felt "momentum was growing," that many artists and activists were sharing the story nationally and offering support.
A few weeks ago, Nashashibi joined d'Nur and Horne for a meal in Buffalo. Horne seemed tired and worried, Nashashibi said, bracing for the chance the court might reject her public vindication. Nashashibi and d'Nur reassured her, speaking of the skill and passion of her lawyers. But d'Nur knew at heart nothing was guaranteed, and even when she picked up her phone early Tuesday, she had to be absolutely sure before she could relax.
It was the first day of Ramadan, a time of prayer and reflection in the Muslim world, and Horne and Rabb were calling to tell her of what Rabb describes as a "ray of light."
Horne had won. D'Nur, fighting for composure, asked carefully and specifically about every point of law, until finally she said to Rabb:
"Is it OK for me to scream?"
She did, confident the world would finally know one main truth. "She made a split-second decision," d'Nur said of Horne, "because she valued someone else's life more than her own."