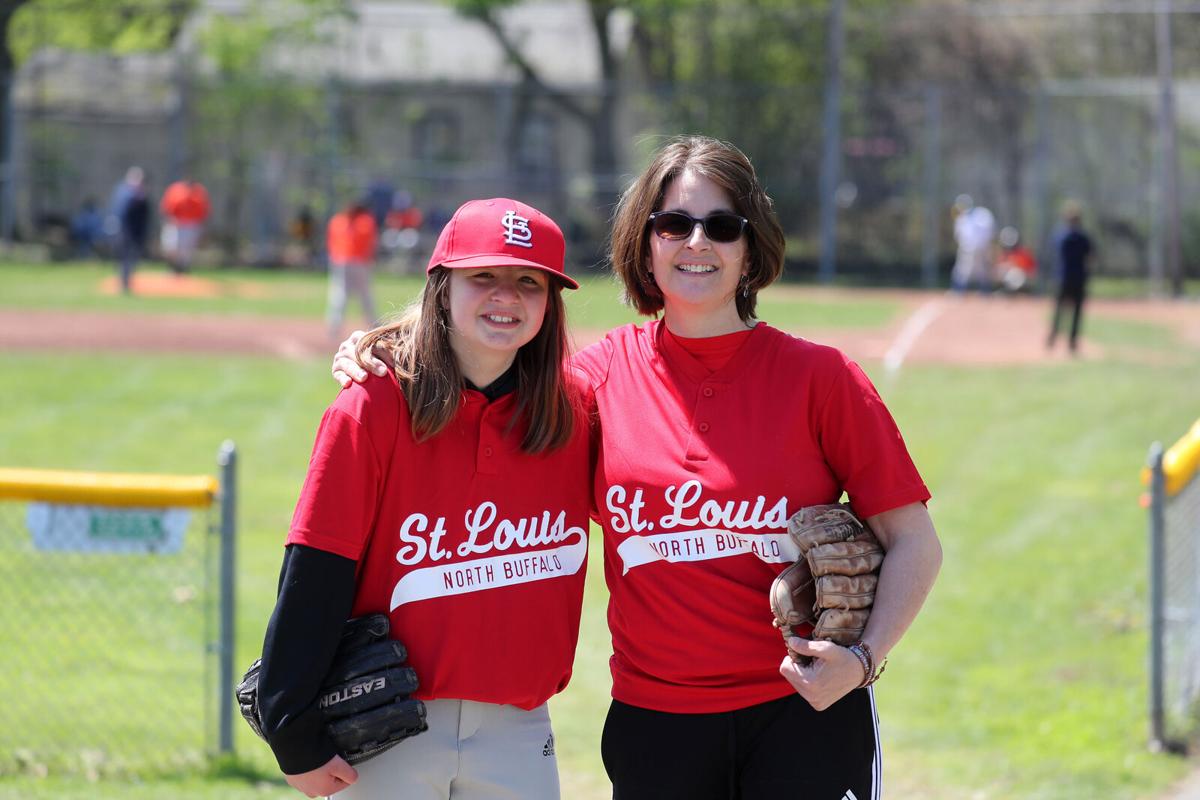 Those words, Peyton Gallivan's summary of her life through much of the pandemic, neatly capture why the 11-year-old was up at 4 a.m. Saturday. She did her best without much luck to go back to sleep, finally realizing it would not happen. Her dad, Scott Gallivan, rolled out of bed a couple of hours later to find his daughter already in full uniform.
She wanted to join him as he worked on the fields at Shoshone Park. It was a long-awaited opening day for the Hertel North Park Youth Baseball League, which to Peyton felt a lot like Christmas morning.
Or maybe, more appropriately, like Mother's Day, a little early.
The family story goes like this. Peyton's maternal grandmother, Shirley Rizzo, was a terrific softball player on Buffalo's West Side in an era when the game did not offer women all that many options. For Annette Gallivan, Shirley's daughter and Peyton's mom, some of her earliest childhood memories involve sprawling with her mom on a blanket at LaSalle Park while Annette's older brothers played ball.
"She was coaching me from the time I could walk," Annette said. As a kid, the right-handed Annette picked up an older brother's left-handed glove and taught herself to throw with her left hand, as she still does. Annette played at Lafayette High, where she met her future husband, a guy with a similar feeling for the game. They eventually married, and Annette continued playing in adult leagues until her team won a championship, when she was 38, on the same day she learned she was pregnant with her third daughter, Mikayla.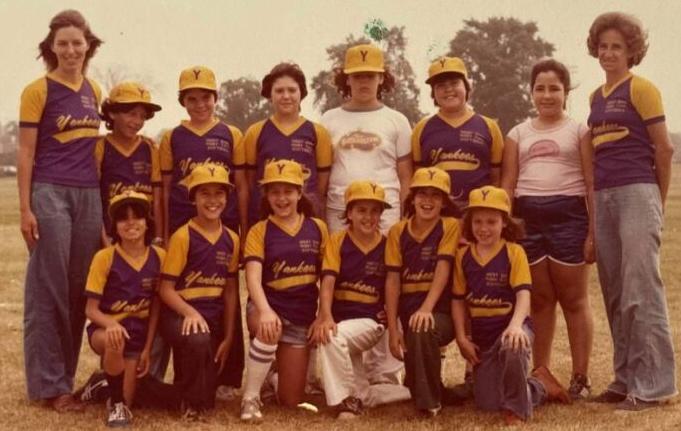 That was enough. Annette – a Buffalo teacher – now focuses on coaching fine points of the game, with Peyton, the fourth and youngest daughter, as appreciative pupil. Even when Peyton toddled, Annette would ball together a couple of socks from the dryer and throw them, hard, to teach the kid a painless way to catch without fear.
It worked. Early Saturday, wearing her Cardinals uniform, Peyton was the first child of the day to walk the Shoshone diamonds, joining her softball-coaching dad, league president Don Morris and a few other volunteers. While Peyton played some travel ball last summer, she had not competed since late 2019 in a regular "house" game at Shoshone – meaning the kind of everyday-be-with-all-your-friends-and-hang-around-the-concession-stand-afterward organized games many of us associate with childhood.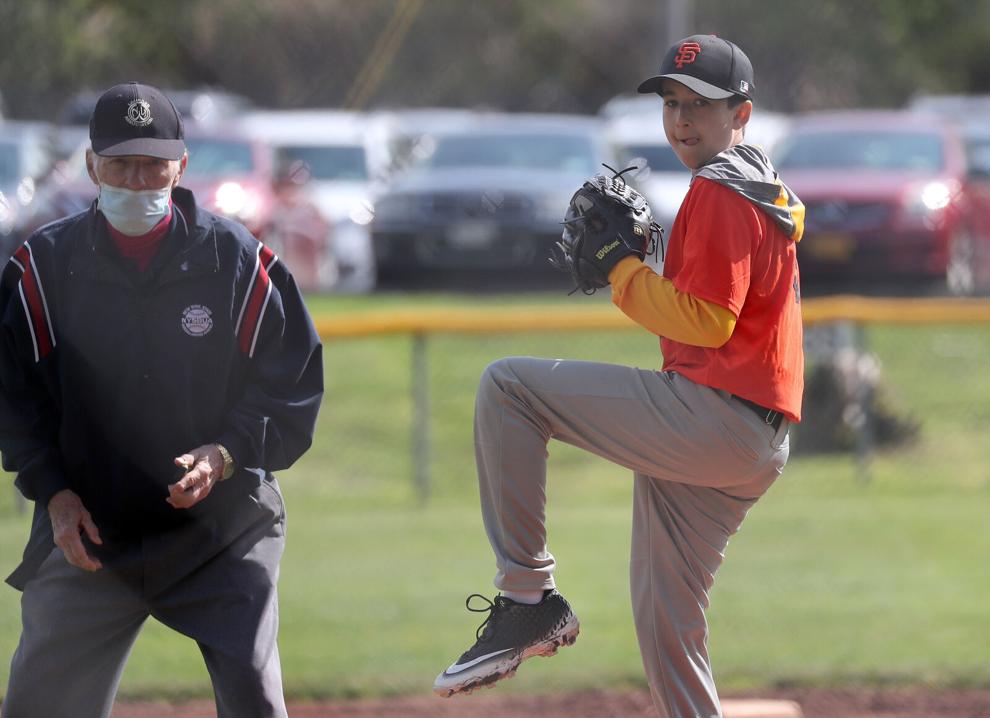 Still, there was a significant hurdle left to clear. After a raw and rainy Friday, Morris had gone to bed wondering if the next day's schedule would be washed out. He has been president since the early 1990s, and he can anticipate these decisions almost as much by intuition as by sight.
He walked onto the field Saturday, not so long after dawn. The turf was a little sloshy, but there was no standing water on the infield and he had a bunch of people with rakes and shovels ready to do some work.
"I think," Morris said, "we're going to play some games."
It had been a long time since anyone said that at Shoshone, which lost its entire 2020 "house" season to the pandemic.
The result was glorious. Yes, the league had to go without its annual opening day parade, and the legion of children and parents gathered at six different fields all wore their masks. Yet Frank Amati had the perfect words to sum it up, just before the Giants team he coaches played in the majors opener against the Cubs on a wonderfully throwback Shoshone field that pushes up to the fenced-off yards of many neighboring homes.
"It's like you appreciate everything in life again," Amati said, capturing an emotion shared by Vicky Garcia, whose son Aran was on the field. Until Garcia was 17 she lived in the Dominican Republic, where she learned the game from parents who revered it. She and her fiance, Henry Guzman, said losing baseball for an entire year gave their family a renewed appreciation – and a hunger to have it back.
"This just feels so much better," said Garcia, who was clearly not alone: Hertel North Park communications director Bill Snyder said enrollment this year exceeded 1,000 children, the greatest total since the league was formed 64 years ago.
As Snyder spoke, the morning sun broke through the clouds. Gulls wheeled and squawked above dandelion-speckled fields. The majors game got under way when Michael Burke threw a swinging strike to Rick Panowicz Jr., while the entire complex – empty only an hour or two earlier – abruptly transformed into a noisy beehive of leashed and curious dogs, laughing children and parents trying to watch while playing a zone defense with scrambling 3-year-olds.
There was Damien Carnes, helping balance a cap on the head of his tiny daughter Demi, who was playing in an organized game for the first time. There were the volunteers at the concession stand, who said they were doing an especially impressive business in sunflower seeds and blue Freezie pops.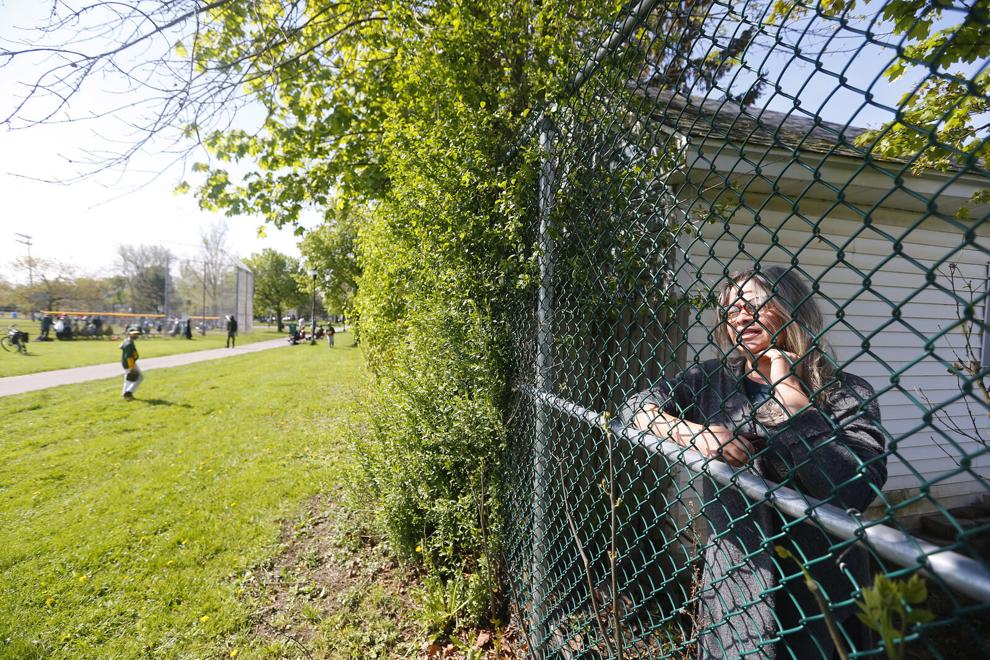 There was Julie Rodriguez, a neighbor whose Shoshone Street yard borders a ballfield fence, standing outside to take in the sound of children because "hearing them play and their parents cheer is the only thing that feels normal." And there, in the stands, was a glum Amarie Terrell, an 11-year-old who wanted to play as badly as any kid in Buffalo but had to settle for watching because he broke his arm a few days ago, meaning the poor guy deserves his name in the paper.
Carrie Cline, coach of a 12-year-old girls softball team, spoke of how her players embraced practice this spring with an intensity beyond anything Cline has quite seen before, simply thrilled to be outside and with one another after a year of being pretty much stuck inside their homes.
"Even through their masks," Cline said, "you could see them smiling."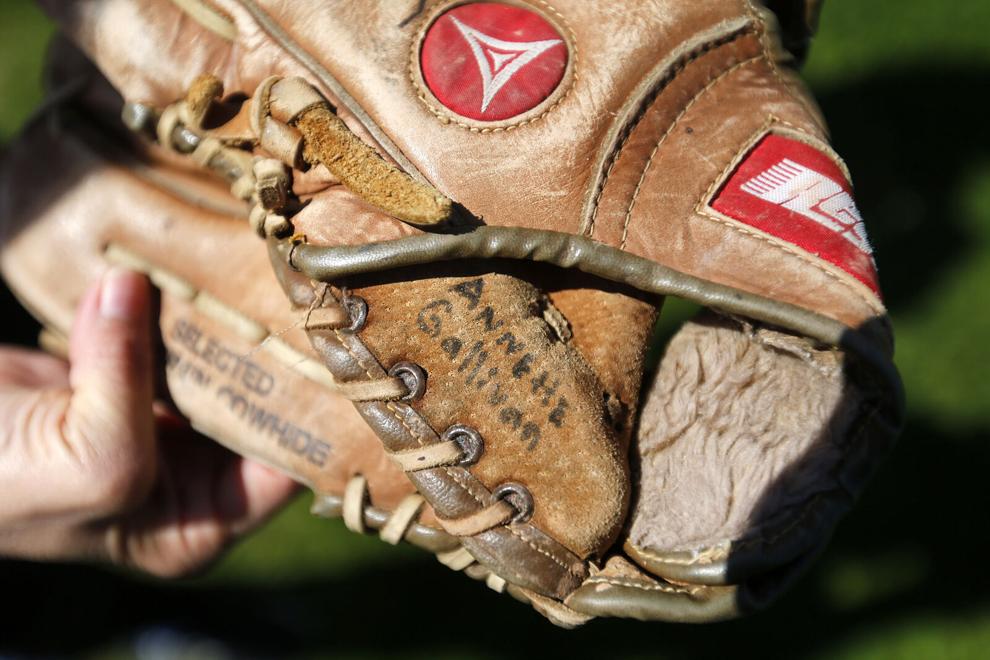 Adding to the electricity was general excitement about the Toronto Blue Jays again playing big league ball in Buffalo – and this time, spectators have a chance to see it. "I'll have my alarm set for Wednesday," said board member Chris Thomas, looking ahead to the digital chance to vie for tickets, while Annette Gallivan said any opportunity for her family to see the Yankees in Buffalo would be the best Mother's Day present of all.
Players, coaches and parents take to the fields for the opening day of the Hertel North Park Youth Baseball & Softball season.
She was sitting at a picnic table with Peyton, a self-described "park rat" at that 11-year-old moment in life when there is no better place to be than roaming from field to field with your friends. Peyton never met the grandmother who inspired the family passion for the game – Shirley Rizzo died of cancer in 1994, at 58 – but the child believes there is a chance, a real chance, her grandma reached out to them all.
A couple of years ago, on Shirley's birthday, the family released some balloons carrying messages the girls wrote in her honor. They watched the balloons go up and someone said, "Maybe she'll send us a sign," not that anyone expected anything to happen fast.
Then swoosh: Across the heavens, a shooting star.
It was a reminder of the awe often hidden just inside the everyday, which is exactly how it felt after so long to see house baseball, at Shoshone.