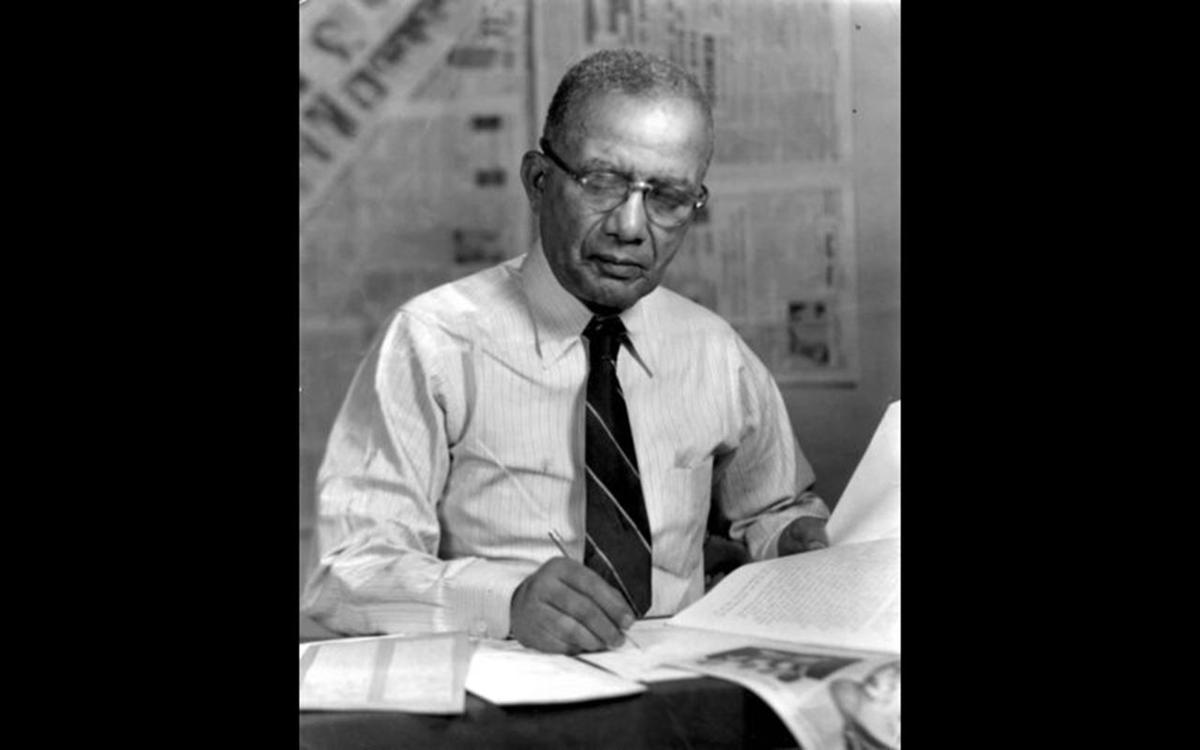 The rented minivan was traveling through the night somewhere in the mountains of West Virginia. It was at least 1,000 miles away from Tulsa, Okla., where thousands have gathered for the past few days to remember and reflect on the centennial of the Tulsa race massacre, a 1921 event that shaped the destinies of the people in the van.
The occupants included three Buffalo-raised siblings – Richard and Bill Dozier and Judy McDaniel – and Judy's daughter, Aiesha Mostella, who was helping out behind the wheel. They were on their way from Florida to Cleveland, where Richard, dean emeritus of Tuskegee University's School of Architecture and Construction Sciences, hopes to move to be closer to his three companions on the drive.
They had intended, at one time, to join a sizable family contingent this week in Tulsa. But the pandemic changed those plans. Richard is 82, Bill is 79 and Judy is 70. Even though they are vaccinated, they are not quite yet at the point, with Covid-19, where they are ready to move around without caution in a crowd.
Still, in an on-again, off-again, long-distance group conversation from the van, while the mountain roads routinely got in the way of mobile service, they spoke of a hard yet triumphant reality that led from Oklahoma, through Buffalo, to exactly where they were:
"All of it," said Judy, "goes back to grandfather."
They are grandchildren of A.J. Smitherman, a hero journalist and a central figure in the Tulsa remembrance. One hundred years ago, a white mob attacked and burned Greenwood, an until-then-thriving African American district in Tulsa where thousands were left homeless and as many as 300 people died.
Planes firebombed some buildings with balls of turpentine. The Doziers' mother, Carol, was only 9. She fled from a burning basement with her mother and siblings, a young sister in her arms. They eventually settled in Buffalo, where A.J. Smitherman became publisher of The Empire Star, a newspaper prominent in the Black community.
Over the years, he grew into a voice of civic influence. He was a close friend and confidant of the legendary Rev. J. Edward Nash Jr. and a guy courted by politicians for editorial support. What almost no one realized was that he remained a wanted man in Oklahoma – a crusading journalist indicted for inciting a riot because Smitherman stood behind a young man he feared might be lynched, while warning his community to prepare to defend itself.
After Smitherman and his family left Oklahoma, his brother – who went into law enforcement – was attacked and had his ear cut off, reportedly by Klansmen. For all those reasons, Smitherman kept the story close, and few in Buffalo outside of his immediate family were aware of that traumatic history, even in the decades after Smitherman's death in 1961.
But his grandchildren knew.
A.J. Smitherman "was a person of such high moral character, and he came through those times and was still able to save his family and his
"Our mother was ever so proud," Judy said. Smitherman wrote a gripping poem about the attack on Greenwood and those who risked their lives to protect it. Judy remembers it being recited at home, with members of the family reading specific parts.
"That poem was very scary to me," she said by phone as the van passed through the mountains, recalling how she sensed – even as a child – the full terror of being pursued by a mob.
As for the larger community, "no one talked about it," Richard Dozier said. It remained that way until the 2000s, when historian and educator Barbara Seals Nevergold – later a Buffalo Board of Education president – led a successful effort to have the indictment lifted, and Smitherman's name cleared.
The more Nevergold read and researched about Smitherman, his courage and his actions in Oklahoma and "the devastation he faced after the massacre," she said, the more she became "fascinated that someone could come back from something like that and rebuild his life."
In that sense, looking at generations of descendants who have gone on to lead successful lives, she sees Smitherman as a compelling example of the larger Black experience in America.
"He was resilient," she said, "and in so many instances, people have survived because of resilience and a deep faith."
If Smitherman's courage remained unknown for too long in Buffalo, it will not be forgotten for the centennial. In cooperation with the Buffalo History Museum, both Nevergold and an old friend and co-founder The Uncrowned Queens Institute for Research & Education on Women, Peggy Brooks-Bertram,will offer Zoom presentations on Tulsa and its aftermath that can be found at buffalohistory.org.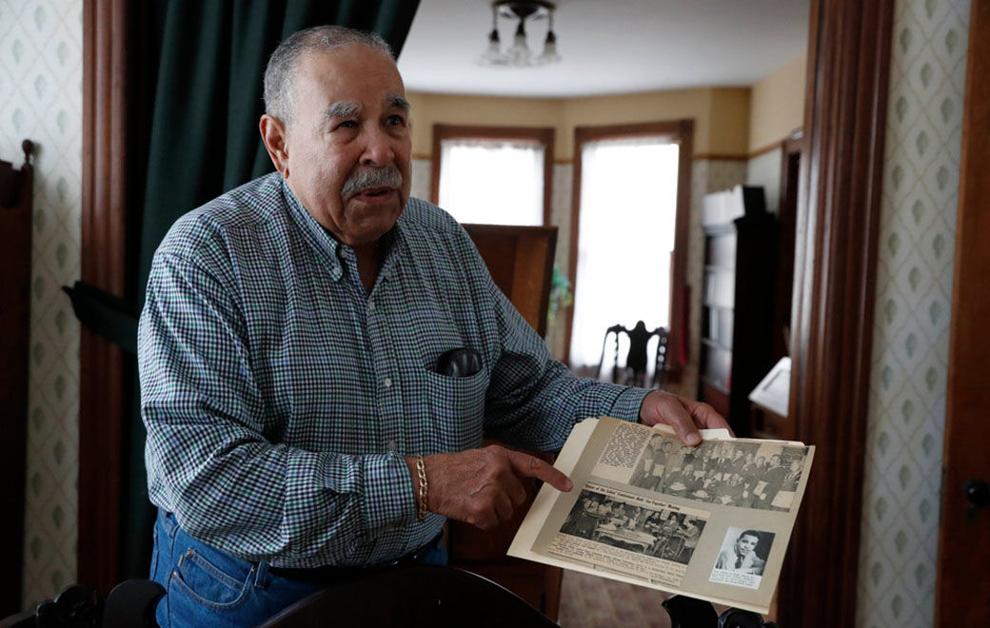 Bill Dozier, from Cleveland, plans on checking in remotely, just as he and his siblings did this month when the Oklahoma Journalism Hall of Fame inducted Smitherman – putting his name alongside such luminaries as Ralph Ellison and Will Rogers. Thinking this week about the staggering loss of innocent life in Tulsa, and contemplating generations of Smitherman descendants who went on to rich lives and strong careers, Bill said his family has one overwhelming reaction:
"I realize that our real story is how fortunate we are that A.J. escaped," he said with sorrow about all too many who did not.  
As teenagers, Bill and Richard got a firsthand taste of their grandfather's profession. Though they speak wistfully of fishing in Scajaquada Creek, or of childhood admiration for an enormous stuffed horse in a downtown storefront, they also spent a lot of time giving Smitherman a hand with the hard work of turning out a paper.
Longtime Council president had a deep appreciation for the lower East Side and its tales of achievement and love. "People don't know that history," George Arthur would say, alluding to a guiding mission in his life. 
They helped with folding and cutting after papers left the press. They went along with Smitherman – a guy described by his grandchildren as intensely serious, but with an intimidating and razor-sharp wit – when he needed them to drop off bundled papers throughout the city.
Richard went on to a distinguished career in architecture that built into his key role at Tuskegee. Bill spent a career in the Marine Corps. Judy became a nurse and a medical software consultant. They are still mourning another sister, Carol Walton, a professor of education who died last month in California – and the widow of Ortiz Walton, the first Black musician in the Buffalo Philharmonic Orchestra.
From the van – voices tired after a long day on the road – the siblings joined together in a few central thoughts.
They spoke with reverence of their late mother, Carol Maunee Smitherman, who in the decades after the death of their grandfather became the heartbeat of the larger family, nurturing the bonds between many Smitherman generations.
And they agreed that who they are – and all they achieved in life – goes back in a straight line to a grandfather of "grit and determination," Judy said, a man "who held together a family even after a disaster."
After Seth Bryant watched the Capitol attack, he reflected on how his existence hinges on his late grandmother's close escape from an angry mob.
They also share in Nevergold's contention that the country "is walking a tightrope" right now, with hopes for changing a landscape of harsh racial inequities – brought into sharp focus by the pandemic and the death of George Floyd – undercut nationally by a time of too much anger and too little empathy.
Nevergold said the dream of restorative justice is at the heart of the whole remembrance in Tulsa, and she sees her presentation as at least one step she can take toward that goal, right away.
A.J. Smitherman, Nevergold said, survived the unthinkable to save his family and put his heart and soul into a new community. His presence in Buffalo was a civic gift, a commitment that still lifts up the city, but she said it also carries ongoing responsibility: "More people ought to know."