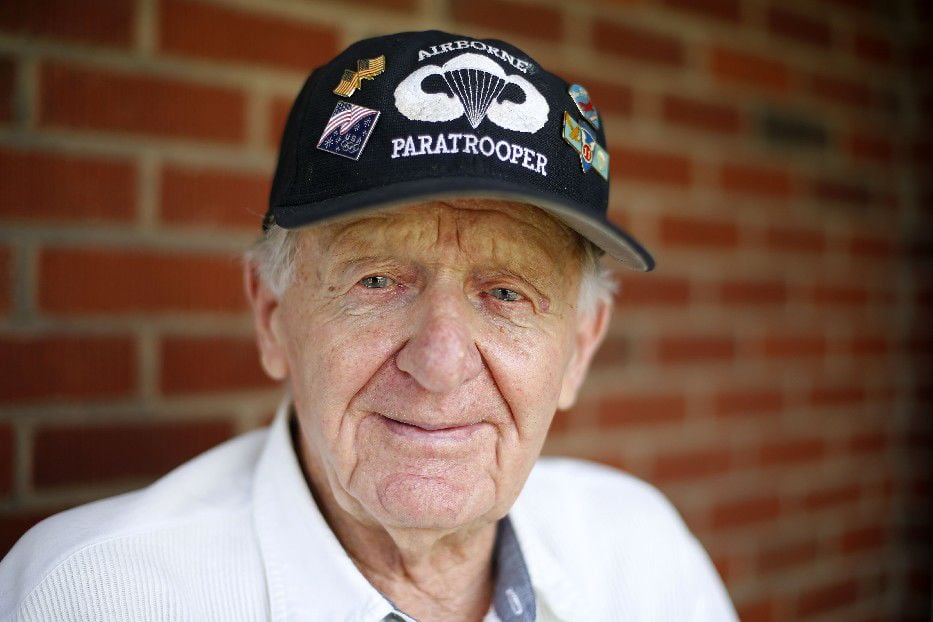 The idea was to hold the reunion in March, at Henry Kusmierczyk's 100th birthday party.
His children, Joanne Rand and Ron Kusmierczyk, figured they would line up a room, maybe at Ilio DiPaolo's, and the great highlight of the gathering would be bringing their dad together with the woman he last saw as a fragile infant during a World War II rescue operation in the Philippines.
The family felt sure that celebration would come to be. At 99, the guy still known around Lackawanna by the childhood nickname of "Cowboy" was razor-sharp and going strong.
"He was a social butterfly," Ron Kusmierczyk said of his dad, who had emerged from months of pandemic isolation to resume serving as a lunch volunteer at the Lackawanna Senior Center on Martin Road.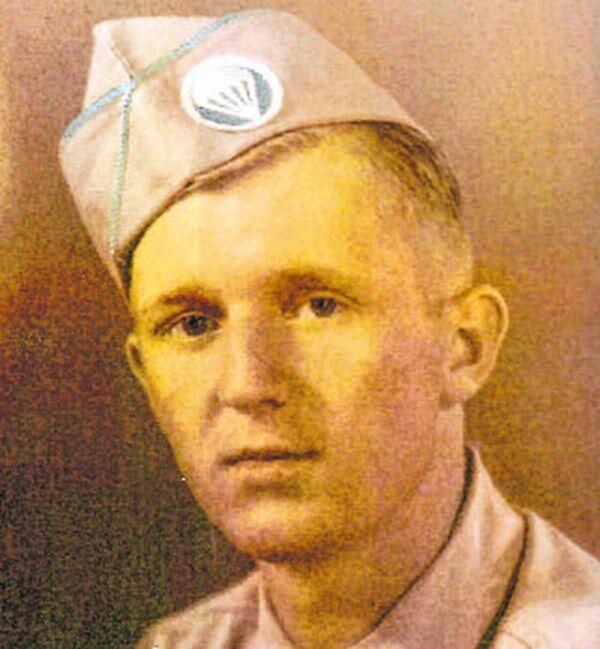 Instead, his children are coping with a sudden absence. Last week, they held Henry's funeral at the Our Lady of Victory National Shrine and Basilica after he died from complications caused by a fall at home. He was, in so many ways, a Lackawanna legend – a status that will be underlined Tuesday, when a medals ceremony in Henry's honor will close Lackawanna's City Council meeting.
Lackawanna's mayor, Annette Iafallo, is Henry's niece by marriage. The hardest part, she said, is that the presentation was in the works for months and was never intended as a solemn tribute. It was supposed to be a celebration at the senior center, with Henry at the center of it all.
The mayor has trouble picturing her community without him. Henry grew up with his parents, immigrants from Poland, on Eaton Street. The youngest of eight, he left for the Civilian Conservation Corps during the Great Depression, then returned from World War II to work swing shifts in the steel plant and to make a few extra dollars as a mover.
Yet a photo he always carried with him in a small bag illustrates the sweeping impact of his long life. According to author and historian Bruce Henderson, Kusmierczyk was part of the wartime liberation of a Japanese prisoner of war camp at Los Banos in the Philippines, a rescue mission described by Colin Powell, former secretary of state and chairman of the Joint Chiefs of Staff, as "the textbook airborne operation for all ages and all armies."
Kusmierczyk served with the 511th Parachute Infantry Regiment. At Los Banos, he rode in on an amphibious assault vehicle while paratroopers landed from above. The raid liberated more than 2,100 people, mainly American civilians. Among those freed were Hal and Paquita Bowie, a young couple photographed afterward as Hal cradled Lea, their infant daughter.
With them were two American soldiers. One, staff Sgt. Charles Egbert, died in Arizona in 1995, according to genealogist and researcher Megan Smolenyak, who helped tie together many threads. The other, balancing on what Henderson said was an M1 carbine: Cpl. Henry Kusmierczyk, a young man whose weary face is creased by a slight smile.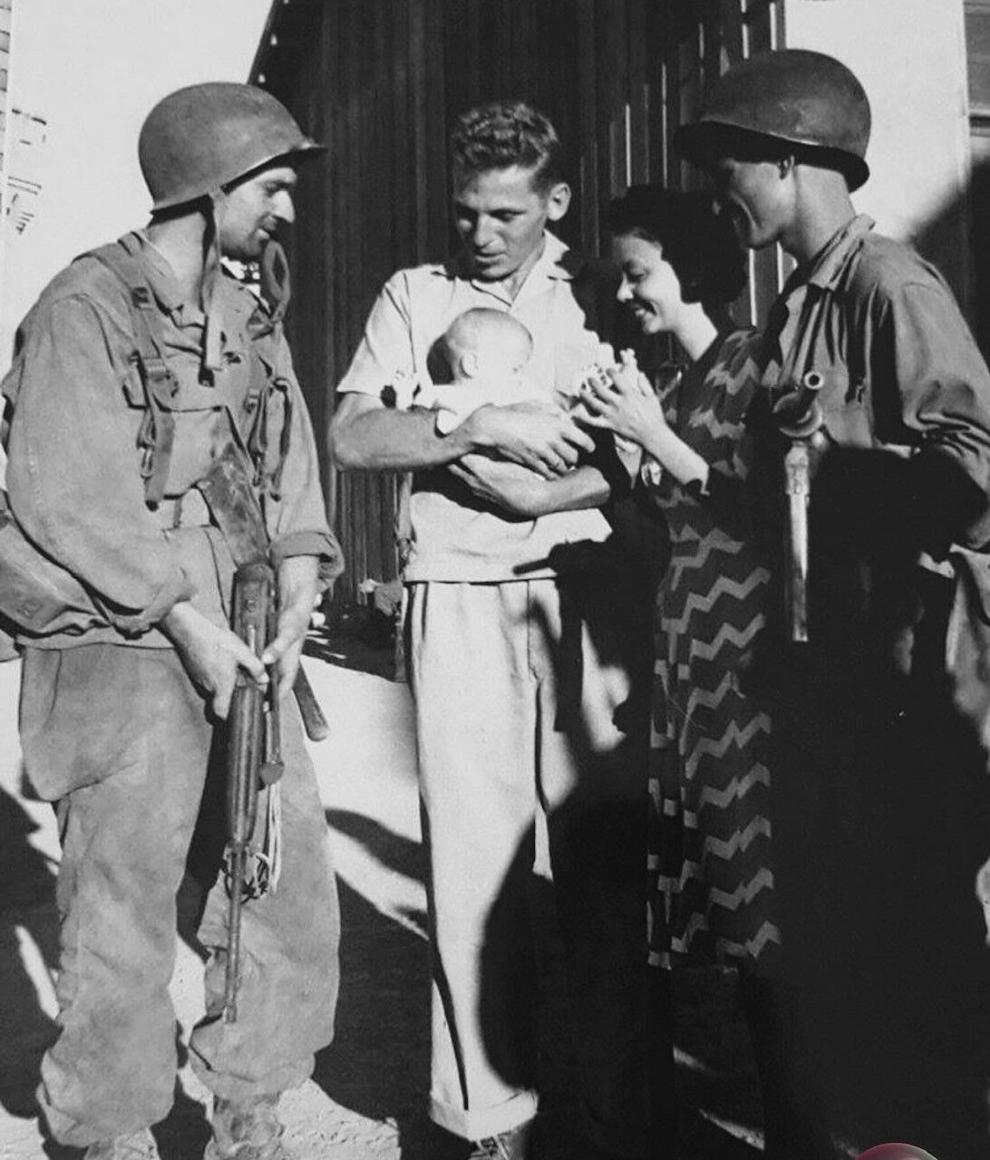 To the best of Lea's knowledge, the shot was taken by a military photographer. She obtained it years ago, thanks to record-keepers for the 511th. Rand, too, saw her father's copy from time to time while growing up. By the last years of his life, Henry had it with him at all times, separate from the Purple Heart, the Bronze Stars and other medals that his children did not even learn about until he was in his 90s.
In the late 2000s, through an internet search, Rand came up with Lea's address and made contact. Shortly afterward, Lea and Henry spoke by phone. Immediately, Lea recalls, Henry "choked up." He told her he remembered her parents as vividly as anyone he met in the war, which Rand believes was for the most logical of reasons:
After seeing some of the harshest things imaginable, Lea's story was living evidence of hope.
Lea, for her part, told Henry how her mother's family originally went to Manila to escape the violence of the Spanish Civil War. Lea's dad – restless in New Jersey – had traveled to the Philippines to work at his godfather's paper mill, but soon shifted into the fledgling radio industry.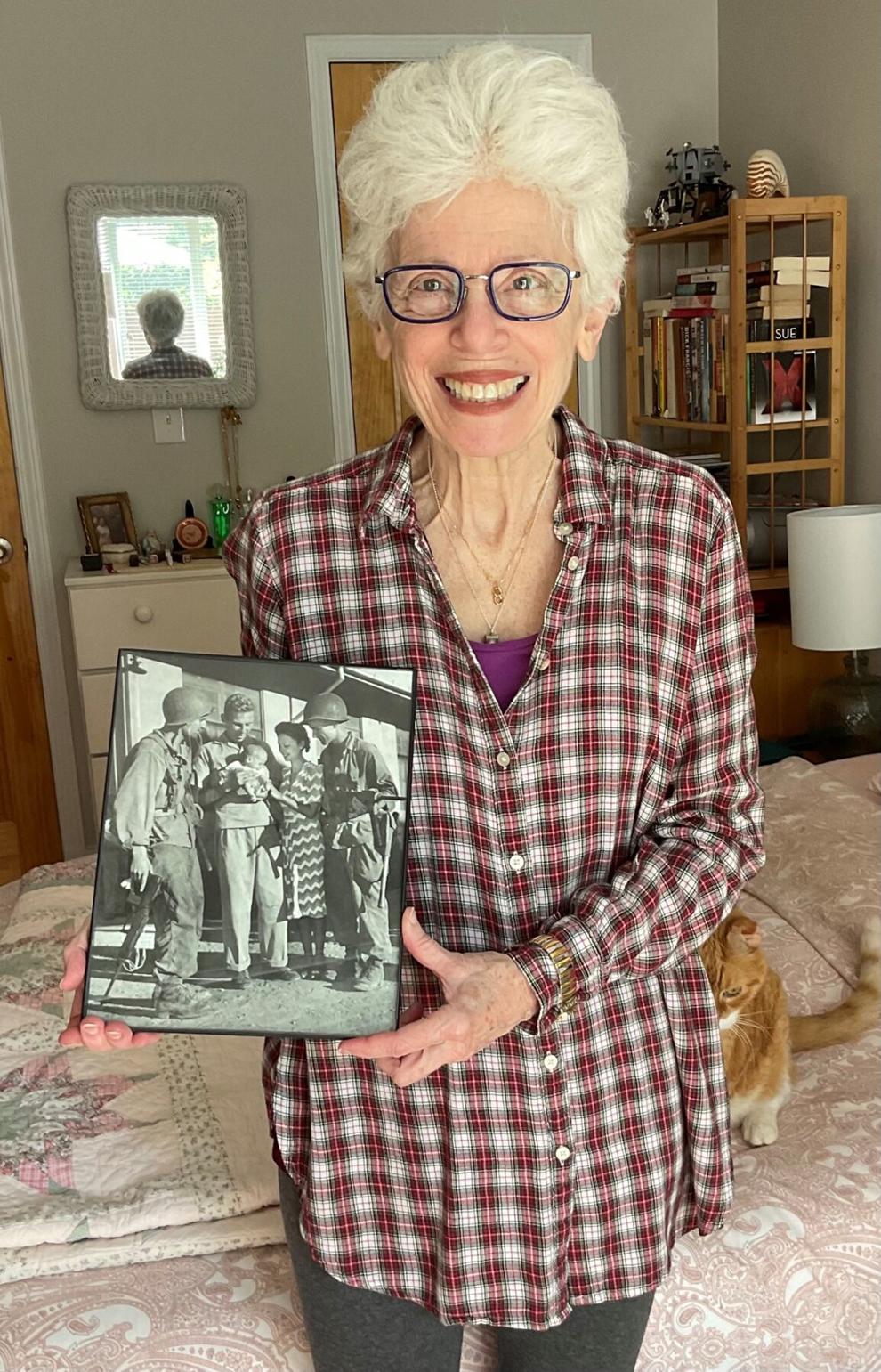 The couple went bowling on their first date. They married on Dec. 7, 1941, the day the Japanese attack upon Pearl Harbor quickly ignited a siege of the Philippines. Hal – like other American civilians – was captured and imprisoned by Japanese forces.
Lea said her mother went to the gates of a temporary prison and demanded to see Hal. "The Japanese told her if she's going in, she's not coming out," Lea said.
Paquita said OK. She joined her husband. They were together at Los Banos, where the food soon dwindled to little more than tiny portions of insect-laden rice, where Lea said her father would sometimes sneak out at night to confer with Filipino guerillas.
As for Lea's mom, she miscarried several times in the camp before Lea was born prematurely, delivered in July 1944 through a cesarean section performed by Dr. Dana Nance, the camp's sole physician, and Laura Mae Cobb, a Navy nurse. For a newborn who weighed significantly less than 3 pounds, Lea said the warmth from headlights was the closest thing to an incubator.
The American rescue guaranteed her survival. You see that parental joy and relief in the image with the soldiers, which explains why Henry Kusmierczyk – even as he neared 100 – kept the photo in the bag he carried everywhere, a bag that included cookies he would hand out at the senior center.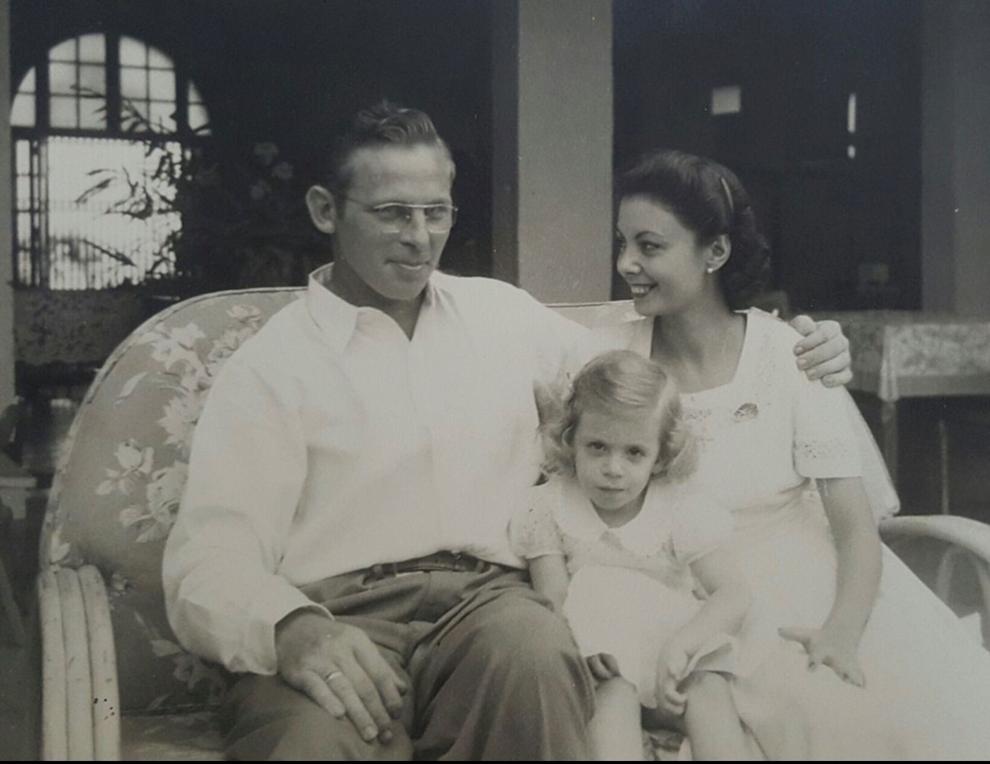 Henderson, who wrote "Rescue at Los Banos," describes the operation as one of those rare times in war when everything goes right. Allied intelligence knew the prisoners were suffering, and feared what might happen if they waited any longer. The sheer wonder of that success, Lea said, was overshadowed internationally by the terrible bloodshed at the battle for Iwo Jima.
With her parents and grandmother, Lea was evacuated to San Francisco. They lived for a few years with her father's mother in Syracuse before returning to Manila, where her dad became a radio and television pioneer. Lea stayed there until 1965, when she resettled in New York City. She would later work in Spain for almost a decade, and now is  retired in Brooklyn – not so far from her daughter – after many years with the Polytechnic Institute of New York.
When Henry "Cowboy" Kusmierczyk learned he could earn more money serving as a paratrooper in World War II, he jumped at the
In 2017, speaking with Lou Michel of The Buffalo News, Henry said he was only 14 when his dad died. The teenager dedicated himself to helping his ailing mother. Even his decision to be a paratrooper after he was drafted, his daughter said, was intertwined with the chance to earn a little extra cash for his family.
Henry returned to marry his wife Anna and to become, over the years, beloved in Lackawanna. To Rand, one story basically defines her dad: Years ago a close friend of Anna's endured an emotional crisis and had no place to go. Henry embraced the idea of taking her in, because "in life you never turn your back on your friends."
For almost a century, he lived out that ethic. Even after he lost Anna in 2015, he enjoyed long walks at Holy Cross Cemetery, conversations on the porch with old buddies or regular stops for frozen custard at Fran-Ceil's. Lea, grateful for what all the GIs did for her family, sent white flowers as a tribute, and wishes she could have met him on his 100th. "To my mother and my father, they were like angels," she said of the soldiers who came from the air and across a lagoon to set them free.
While Henry's death makes that reunion impossible, it was already evident just how much Lea – and the life she lived after Los Banos – meant to him.
At 99, he carried her wartime image with him as he began each day, and kept it close until he slept.