The one-time storefront in the old Statler Hotel is ripped down now to brick and concrete, with dust and construction equipment and sheets of plastic everywhere. Workers do their jobs using light provided by bulbs strung along the ceiling and from whatever sun can make its way through the arched windows.
Judd Wright walked in last Thursday and saw past that emptiness. He spoke of a soda fountain that disappeared decades ago, a place where downtown workers would congregate for lunch. "It was over here," he said gesturing to his left, and these battered floors … he said they were once terrazzo, and as a kid it was his job to sweep up and keep them clean while his mother, Editha Wright, handled records in an office near a long-vanished curving stairway.
The entrance to the Statler Pharmacy was right there, he said with emphasis, pointing toward a place beyond the wall where Franklin meets Genesee, and then he stopped for a few moments to let it all settle in.
"It's so important to get this down so that people remember," said Judd, 75, speaking of an era when his family's business was an integral piece of the landmark hotel.
The area is part of the Statler's first floor and basement space being restored by Douglas Jemal, the Washington developer who bought the massive landmark after owner Mark Croce died last year in a helicopter crash. Judd Wright recalled quietly how he stopped by one time to give Croce some old photos and to share a few tales about the pharmacy, but he figured Thursday was the first time he walked on the actual footprint of the place since his father gave up the business in 1968.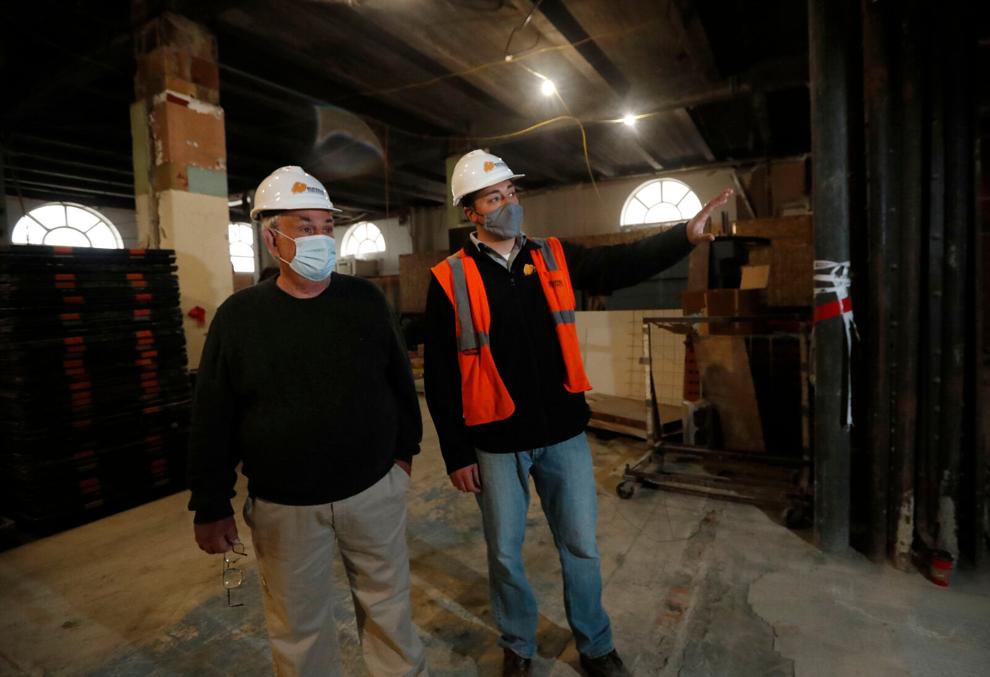 Fifty-three years later, Wright sees every vanished counter and store aisle as if they were still there.
The emotion of that homecoming speaks to the enduring power of the Statler, site of celebrations for countless families and a workplace for so many in the decades after it was built almost a century ago – which means ripples from attempts to bring it back still kick up meaning for thousands of Western New York families. A few weeks ago, I did a piece on how Jeff Haynes – whose Fibertech Environmental is pulling out asbestos in the basement – discovered the names of two plumbers, Jerry Toomey and Ralph Blainey, scrawled on a beam that was dated 1935.
Workers restoring the historic building recently came across the names.
With the help of researcher Megan Smolenyak, we tracked down Toomey's daughter-in-law, Judy, and a few grown grandchildren. I wrote about how moved they were by a visit to the Statler, where Haynes revealed a few other mysterious discoveries: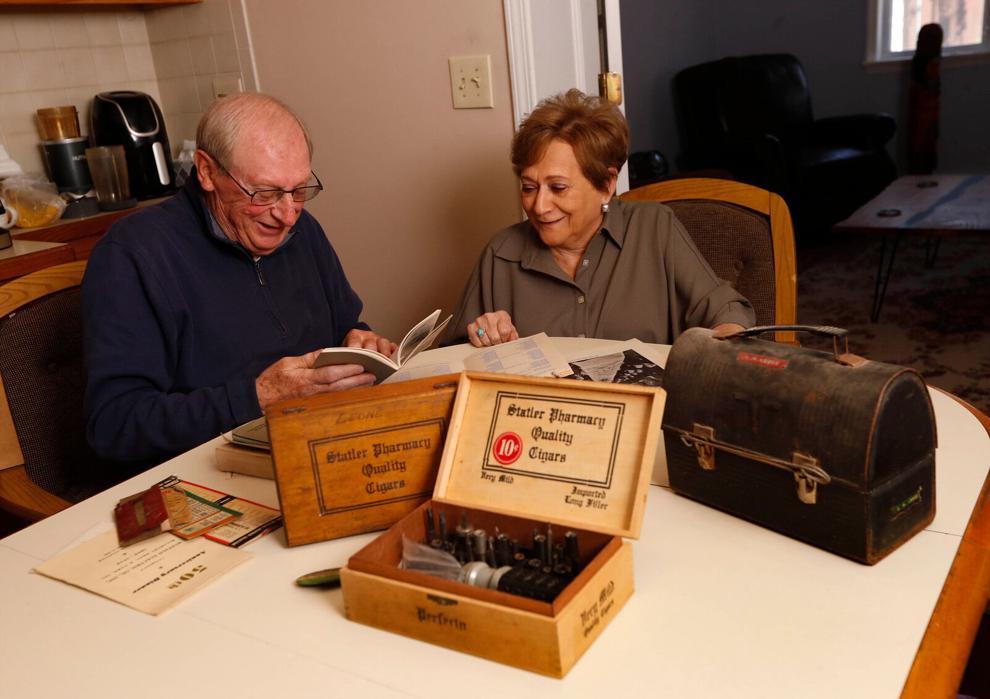 He told us how his colleagues found the names "Hertz & Leone 1935" etched into a slab of basement asbestos, signatures left long before anyone realized just how dangerous that substance is. Exterior work led to peeling back some plywood that had covered windows with classic lettering that read "Drug" and "Soda." It led to obvious questions: What business did they describe, and who owned it?
Once the column appeared, my email erupted. Hertz and Leone, it turned out, were memorable electricians who not only knew each other in the 1930s, but still have children in greater Buffalo. Relatives of Norman Hertz – including a 90-year-old son named Norman, daughter Mary Ann and a granddaughter, Rosemary Bochynski – told me how the elder Norman was a dogged collector who worked on such landmark projects as the Peace Bridge and Liberty Building.
He used to grow peonies and lilies in his backyard in Snyder, which he would turn into bouquets and sell downtown. As he drove through Buffalo, he would stop if he saw anything interesting set out with the trash, tote home the objects that caught his fancy and then fix them up, or sell for scrap. He was a tireless worker, a passionate baseball umpire and what his daughter described as "a very busy guy," all of which caused his son Norman to smile at the idea of the name left on the wall, 86 years ago.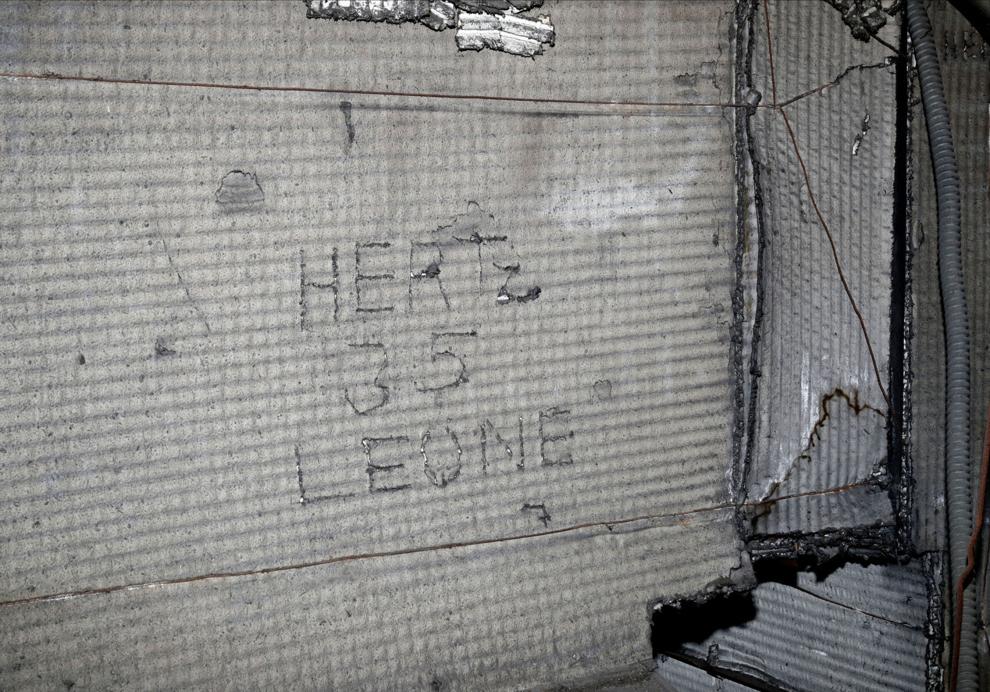 "With my dad," he said, "anything is possible."
As for Anthony Leone, his son Charles – a Vietnam veteran who retired from the Army as a lieutenant colonel – remembers his father speaking of a union electrician buddy named Hertz. The elder Leone was born on a farm in North Collins, but Charles said his grandparents lost that land in the Great Depression and moved to the city in search of the work they needed to survive.
Anthony Leone built a career as an electrician "who worked on every major industrial enterprise in the region," his son said. Charles still has a toolbox his father crafted by hand, as well as seven wooden cigar boxes marked with the name of, yes, the Statler Pharmacy.
To the son, the name in the basement is a reminder – from the core of the Depression – about how hard his dad worked, and all that he achieved.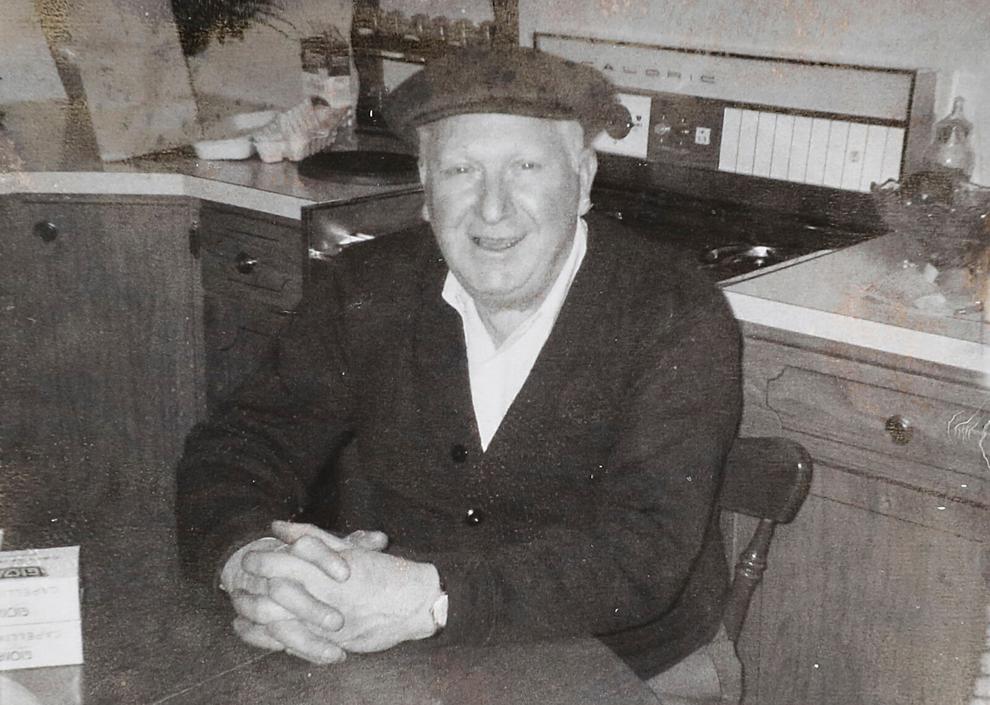 "It's just kind of nice," Charles said, "to see him recognized."
The visit by Judd Wright was due to helpful readers who vividly recalled the owners of the pharmacy. The photographs displaying the long-hidden drugstore windows led to notes from several family friends regarding Judd's father, pharmacist Howard Wright Jr., often known as "Knobby."
Ronald Biersbach, for instance, sent along a phone number and suggested I call Judd. With a touch of wonder, Biersbach also explained that despite a condition that left Knobby legally blind for much of his adult life, he retained an uncanny ability to offer exact downtown directions from the passenger's side of a car  in Buffalo, simply through intuition about familiar streets.
Judd, it turned out, is a treasury of stories. He told me how Knobby never lost a step, how he died at 97 at the Wanakah Grill while "reaching for a Manhattan he never got to drink." At the funeral, they put the same glass in the casket – but only after people he loved handed around the Manhattan, so everyone could share one last sip with Knobby.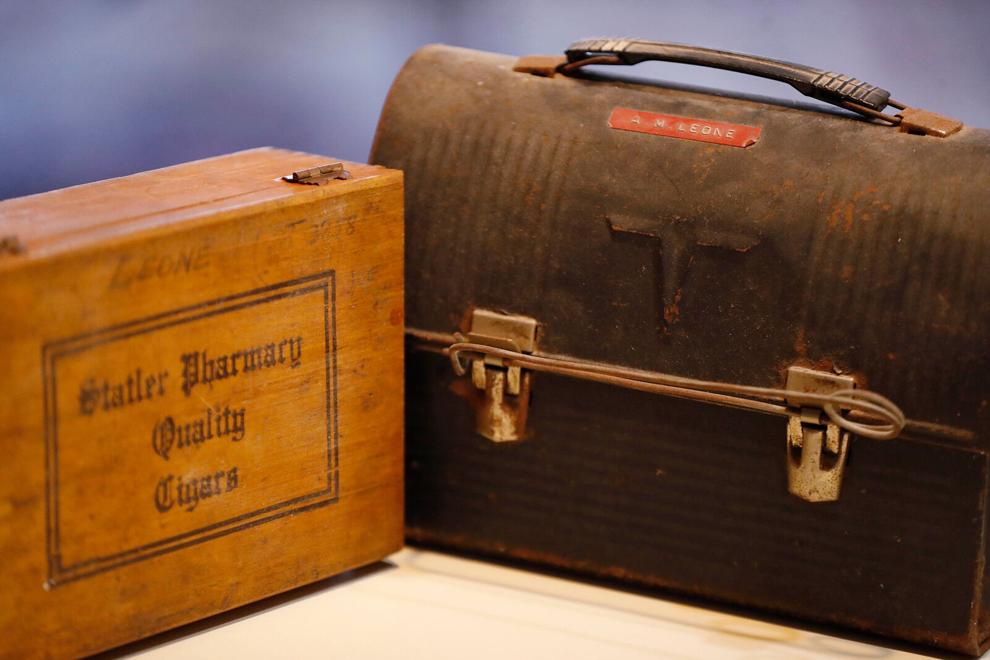 It was Judd's grandfather – Alden State Bank vice-president Howard Wright Sr. – who opened the pharmacy in 1923, and Judd's dad later stepped in as a partner. Knobby had plenty to keep him busy. While he ran a second drugstore at Starin and Kenmore avenues, Judd said the downtown location boomed during "the golden years of the Statler, when the place was mobbed."
The classic lettering on the windows, Judd said, went up in 1923. He remembers in 1960, when plans were being finalized for a new professional football team in Buffalo, how the owner of that franchise took a room at the hotel and stopped by the pharmacy, where the teenage Judd met a Detroit businessman named Ralph Wilson Jr.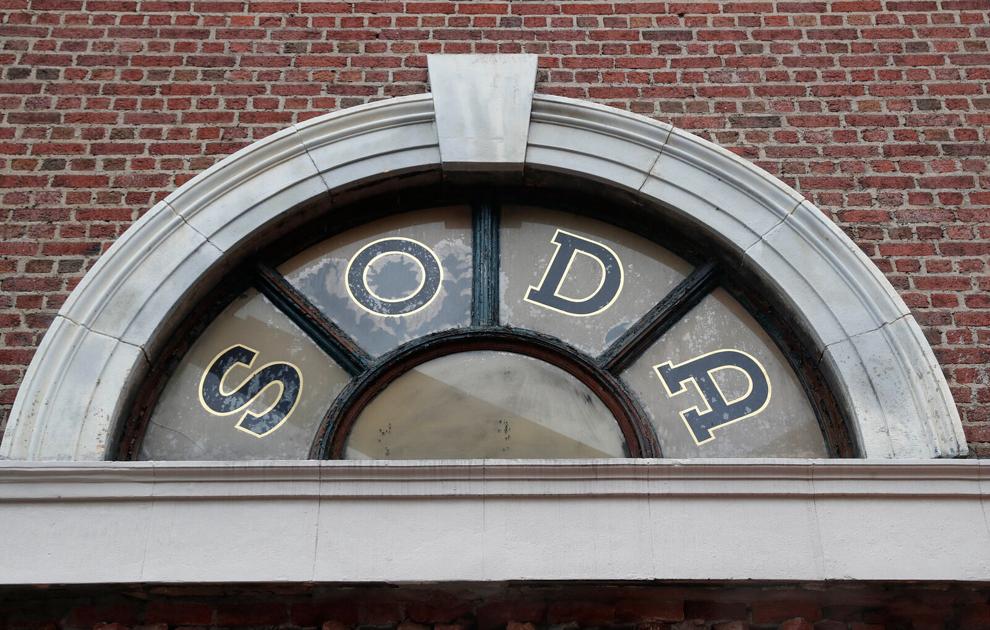 Standing there last week, not far from that spot, Judd recalled staying with his father at the hotel during the crush of a national Jaycees conference. The place was so frenzied that they did not have time to go home. They would work each day from 7 a.m. until midnight before grabbing a few hours of sleep. It was exhausting but "one of the most fun things I ever did in my life," Judd said.
His dad, he said, was "sharp as a tack" into his 90s. They grew particularly close – lunch partners three or four times a week – following the death of Judd's mother. For decades, Judd said Editha served as "my father's eyes." Years after she died, everyone who knew Knobby Wright marveled at how a man pushing 100 – a guy who had gone physically blind – could somehow still see so precisely with his mind.
Thursday, Knobby's son did the same thing in an empty space, where - even now - he finds the Statler Pharmacy.