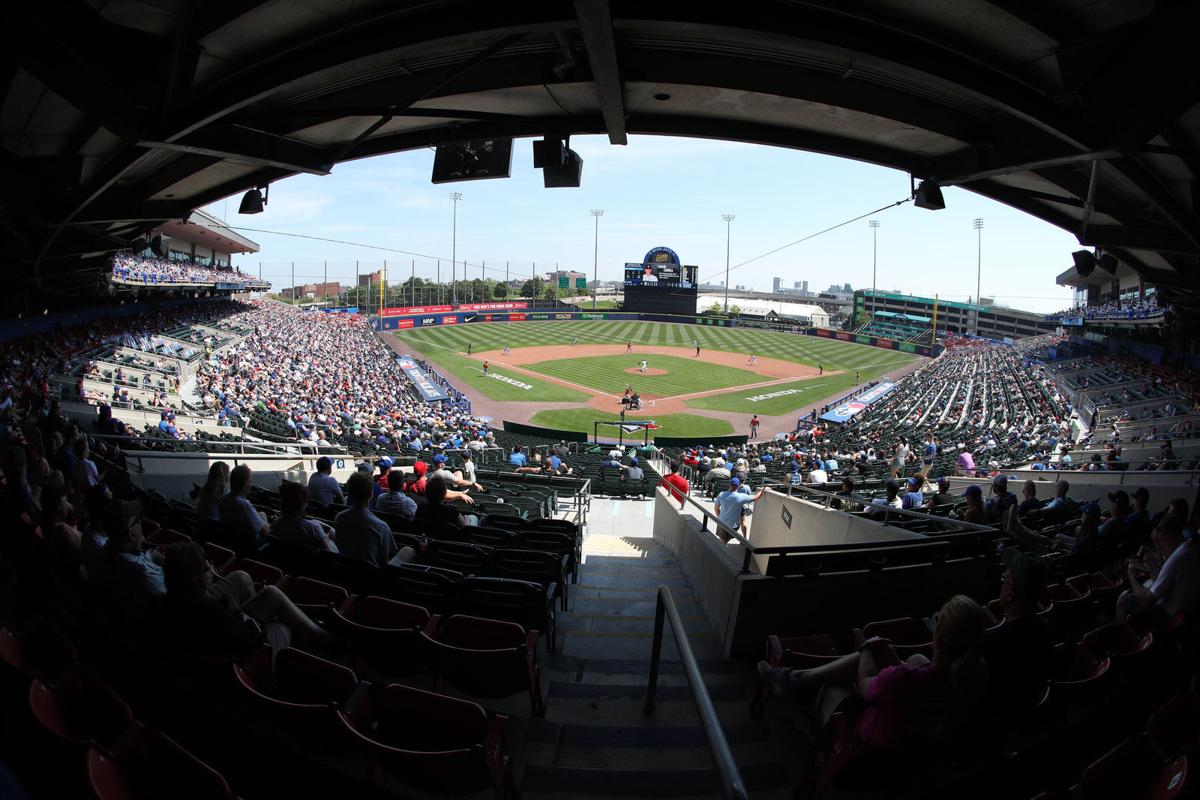 Paul Goldberger, a Pulitzer Prize-winning architectural writer, finished a book a couple of years ago called "Ballpark: Baseball in the American City." Forgive me if I simplify a larger point that will resonate with anyone who loves baseball and cities, but you might say pages 192 to 197 serve as a hinge for the entire work:
They cover the 1989 opening of Toronto's SkyDome – now the Rogers Centre – which completes a self-explanatory Goldberger chapter called the "Era of Concrete Doughnuts," and they roll into Goldberger's chapter about a new, uplifting wave of baseball design by praising a little ballpark he describes as "simple, unpretentious, unroofed and woven into the fabric of the city that surrounded it."
That was our Sahlen Field, Pilot Field at the time. Goldberger, by phone the other day, called it  "absolutely the beginning" of a national movement toward intimate downtown ballparks that hit a crescendo with such efforts as the Oriole Park at Camden Yards in Baltimore.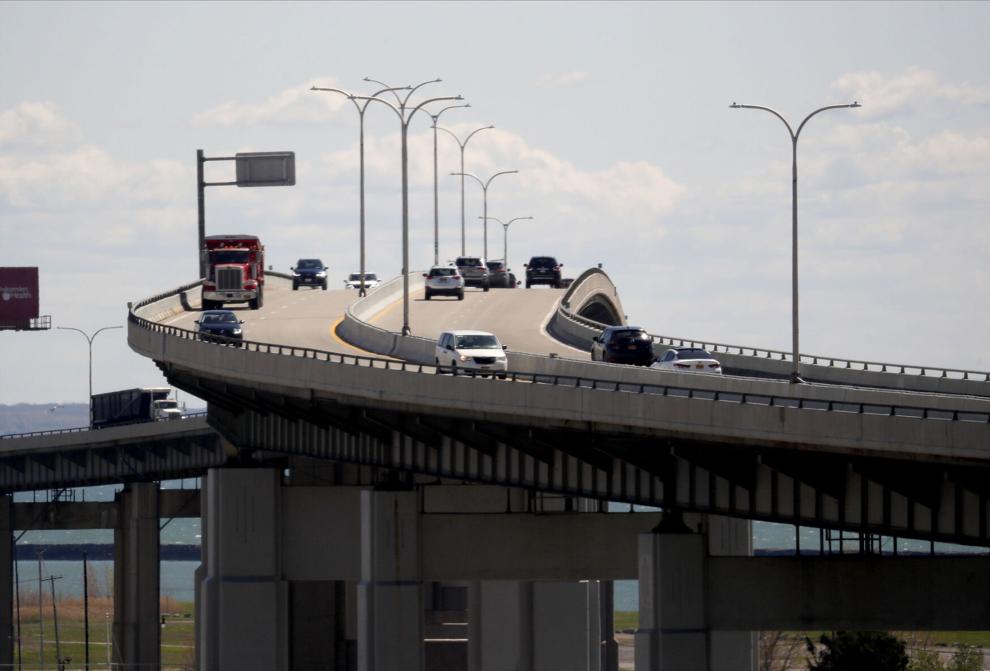 I was thinking of his point on Sunday, both when I joined my youngest son, now 26, for a glorious afternoon spent watching the Toronto Blue Jays and Houston Astros at Sahlen Field – and again on Monday, when Rep. Brian Higgins and state Sen. Tim Kennedy announced they were distancing themselves from a state study on removing the Skyway.
If the two subjects seem wildly different, they are not. Before the game, I walked beneath the Skyway at Canalside with my kid, who has worked as a planner and has a passion for cities. We spoke of a generational moment of potentially big-ticket federal support for mending historic damage caused by urban highways – and of the debate in Buffalo about whether to focus on the Skyway or to prioritize the through-the-gut harm caused by the Kensington and Scajaquada expressways.
In the minority were readers who support demolishing the bridge, while others advocate keeping a piece of it as a recreational "CloudWalk."
Monday's announcement might point toward an answer. To start anew on studying the Skyway could instantly elevate Routes 198 and 33, identified only last month in a report by the Congress for the New Urbanism as two of the 15 worst "Freeways without futures" in the nation – highways that "for too long have served as a barrier between neighborhoods and polluted nearby communities, more often than not communities home to Black and brown Americans."
If we are at a juncture where we are ready to finally confront such civic scars, the daunting question is how to find a remedy for ill-planned highways that quickly assumed tremendous amounts of daily traffic – a question whose sheer expense and overwhelming scope has made real change improbable for more than a half-century.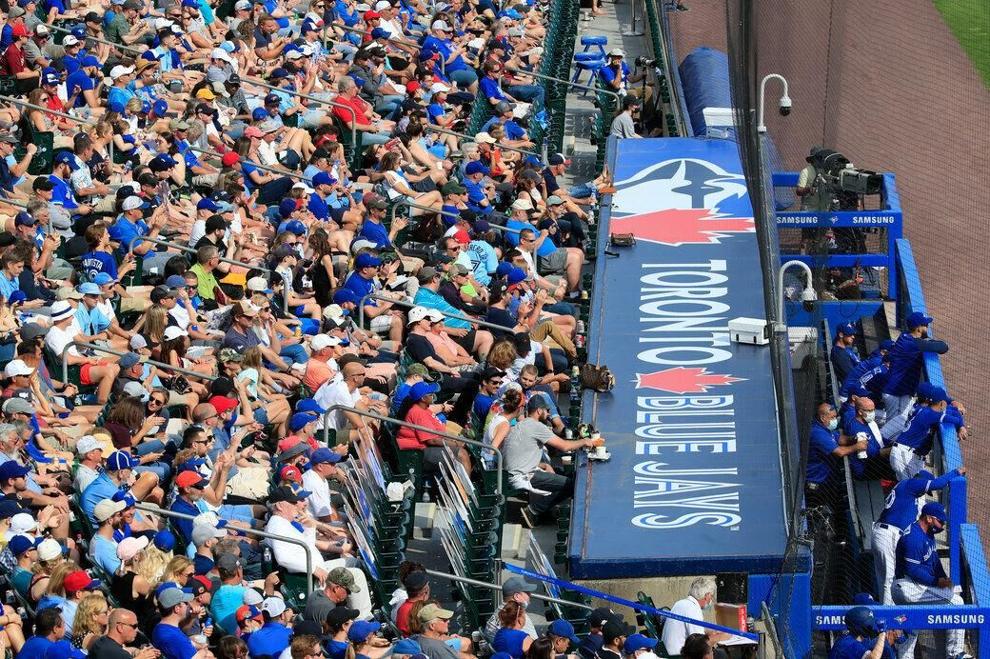 For a dash of hope, consider what we witnessed at the ballpark.
Admittedly, it is a smaller, imperfect comparison. Yet Sunday's game had an almost euphoric sense of big-league intimacy, spectators close enough to fully appreciate it when, say, the Gurriel brothers, Lourdes Jr. and Yuli – one with the Blue Jays, one with the Astros – met behind second base for a quick embrace and conversation before the first pitch.
It was all the sweeter for those of us with gray hair who doubted we would ever see major leaguers in Buffalo. Any Western New Yorker with long baseball memory remembers this: Beginning in the late 1950s, our story of professional baseball for a long time was much like the expressways – a tale of reflexive and ultimately boneheaded decisions. Mistake one, the demolition of Offermann Stadium, led to mistake two, putting baseball's Bisons in the vast confines of crumbling War Memorial Stadium, which led in a few short years to the club leaving town.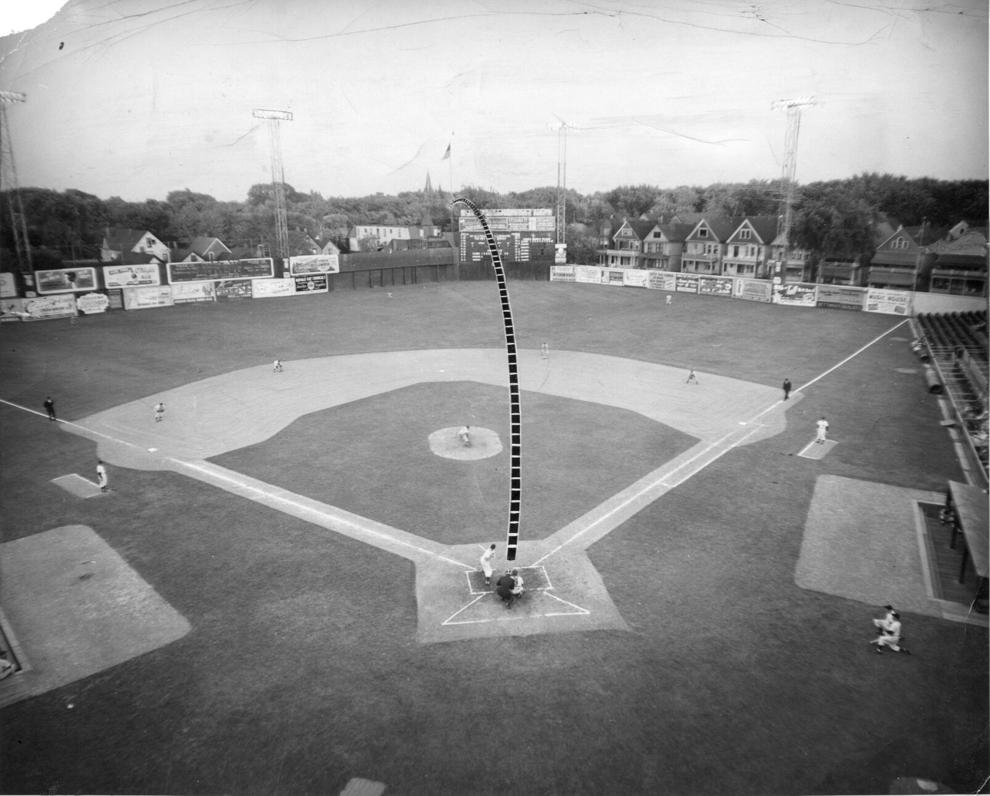 At a couple of points, there was talk of bringing the major leagues to Buffalo through a multipurpose, even domed, stadium – which history has shown to be a far-less-than-ideal home for baseball. And after a new version of the Bisons finally came back, brought here in no small part by the baseball zeal of Mayor Jimmy Griffin and firmly established by the front-office commitment of Bob and Mindy Rich, the earlier first-draft models were more similar to a traditional doughnut, with a massive dome.
The Kensington and Scajaquada expressways could be big beneficiaries after a decision Monday by Rep. Brian Higgins and State Sen. Tim Kennedy to back away from a New York State study on the Skyway's removal.
Instead, something beautifully and distinctly Buffalo happened. In a process shepherded by the late Chuck Rosenow, a Griffin aide, civic planners and their architect – the then-HOK Sports Facilities Group of Kansas City – listened to such insightful voices as the late Peter Nowak and Eve Kowalewski, architects and old friends who watched games at Offermann as kids and offered specific throwback notions. The result of considerable input was a little ballpark, created to be big-league ready, that meshed with the downtown district around it.
The original dreams of an MLB franchise did not come to be. Still, when the pandemic caused the Blue Jays to need a temporary home, the team did some fast improvements in Buffalo and had an option that measured up for a big-league club.
Architect Peter Nowak, who died 18 months ago, is remembered as a fiery legend within Buffalo planning community. He successfully advocated a small, throwback ballpark downtown and warned that closing Main Street to cars would be a disastrous
That long passage has an expressway inference. A few weeks ago, I wrote a piece asking readers for their thoughts on whether the Skyway should be razed. Many in the community felt the state's planning had been rushed, lacking enough civic contemplation or conversation, and contended the priority ought to be repairing harm done by the Kensington and Scajaquada.
While such an initiative can be a daunting thought, it would seem the right federal commitments are in place for a once-in-a-lifetime transformative moment. A couple of hours away, for instance, the state is moving toward a $2 billion project in Syracuse that would convert an elevated portion of Interstate 81 into a boulevard. The forms of sweeping resolution that might be required here remain in study and discussion stages, but there is a hopeful lesson to take from what is happening with the Blue Jays at Washington and Swan.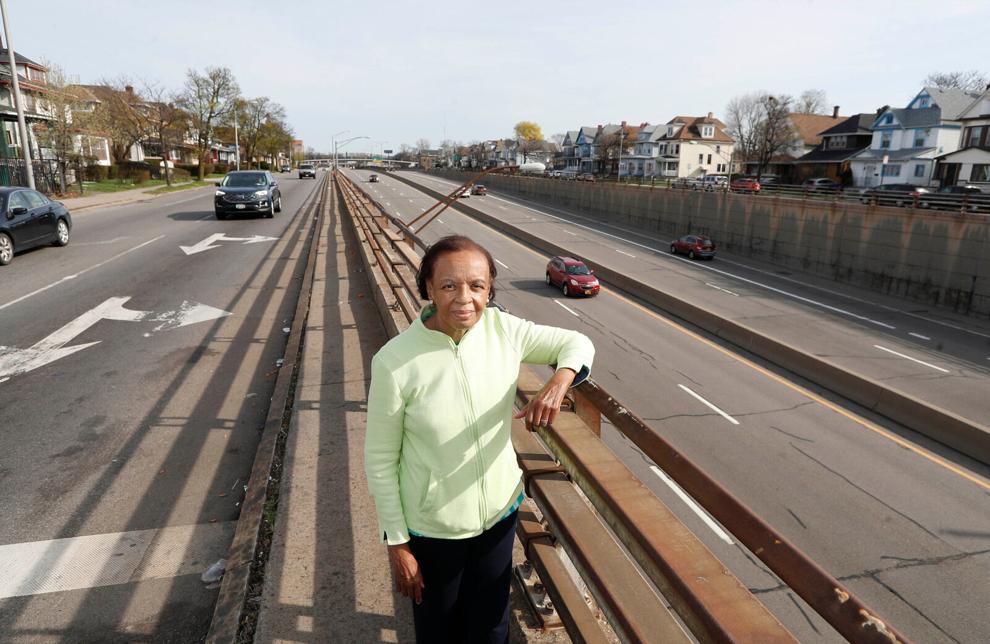 Forty-five years ago, no one would have believed the tale of baseball and ballparks in Buffalo could possibly contribute to a visionary national movement. Indeed, after a series of local debacles, the professional game in the 1970s vanished entirely. Even so, a sometimes-bumpy process involving much thought and many voices led to a result that once seemed utterly impossible: A major league club has not only spent much of a couple of seasons in Buffalo, but the players speak with love of the ballpark and its atmosphere.
Mending bisected neighborhoods and a severed Olmsted park are formidable on a different level, to the point where many say to just give it up and accept things as they are. But Goldberger, who has been a writer and critic for The New Yorker and New York Times, spoke of Buffalo as an "exciting and beautiful community" of extraordinary architectural heritage – and, most important, of growing imagination.
It is hardly a stretch, he said, to compare the planning journey that led to a nationally significant ballpark to the way we address intrusive expressways that tore up our neighborhoods.
"The highways as they were built depended on ignoring the reality of the city as it was for this abstract thing that you would impose on it," he said, adding of some stadiums: "Similarly, these doughnuts were imposed on cities, ignoring the fabric as it was."
The simple magic of Sahlen Field, he said, flowed from the community wisdom to allow "the form of Buffalo to dictate what it should be." His only advice for fixing what was done by the Kensington and Scajaquada is to collaboratively embrace similar logic for a project of such scale, and to believe what Sahlen Field already shows us to be true:
It is not just the result but the process – the thought, humility, and vision – that must be truly big-league.