He referred to himself as "Dudie," a nickname drawn from childhood, and he signed off as "your ever-loving bro" with a solitary "x" that was about as sentimental as he got. The letter was from a young infantry officer to an older sister in Buffalo who was especially close to him as he was growing up, written in the voice of a kid brother suddenly called upon to be the one doing the reassuring.
Army 2nd Lt. Merritt PeQueen, not quite four months away from turning 21, made this promise more than 77 years ago to the sister on Custer Street he knew as "Neen:"
"You keep that tea pot on the stove, Sweet Girl, and before you know it we will all be home to enjoy a cup with you."
The letter is now a sacred family artifact. "Neen" was what her siblings called Geneva PeQueen Miller. She and her husband, Max, raised their kids in Cheektowaga. Over the years, she would read the letter to her children on Memorial Day, telling them of a brother who enlisted on barely one side or the other of his 17th birthday, during the Great Depression, and was already in uniform when World War II began.
Merritt became a platoon leader for a rifle company. He was killed by Japanese mortar fire at Saipan on June 20, 1944. His young wife, Thora, received the telegram in Oregon. She wrote to Merritt's dad, Jean PeQueen, disabled from a stroke, offering a sentence that expressed what the entire family felt: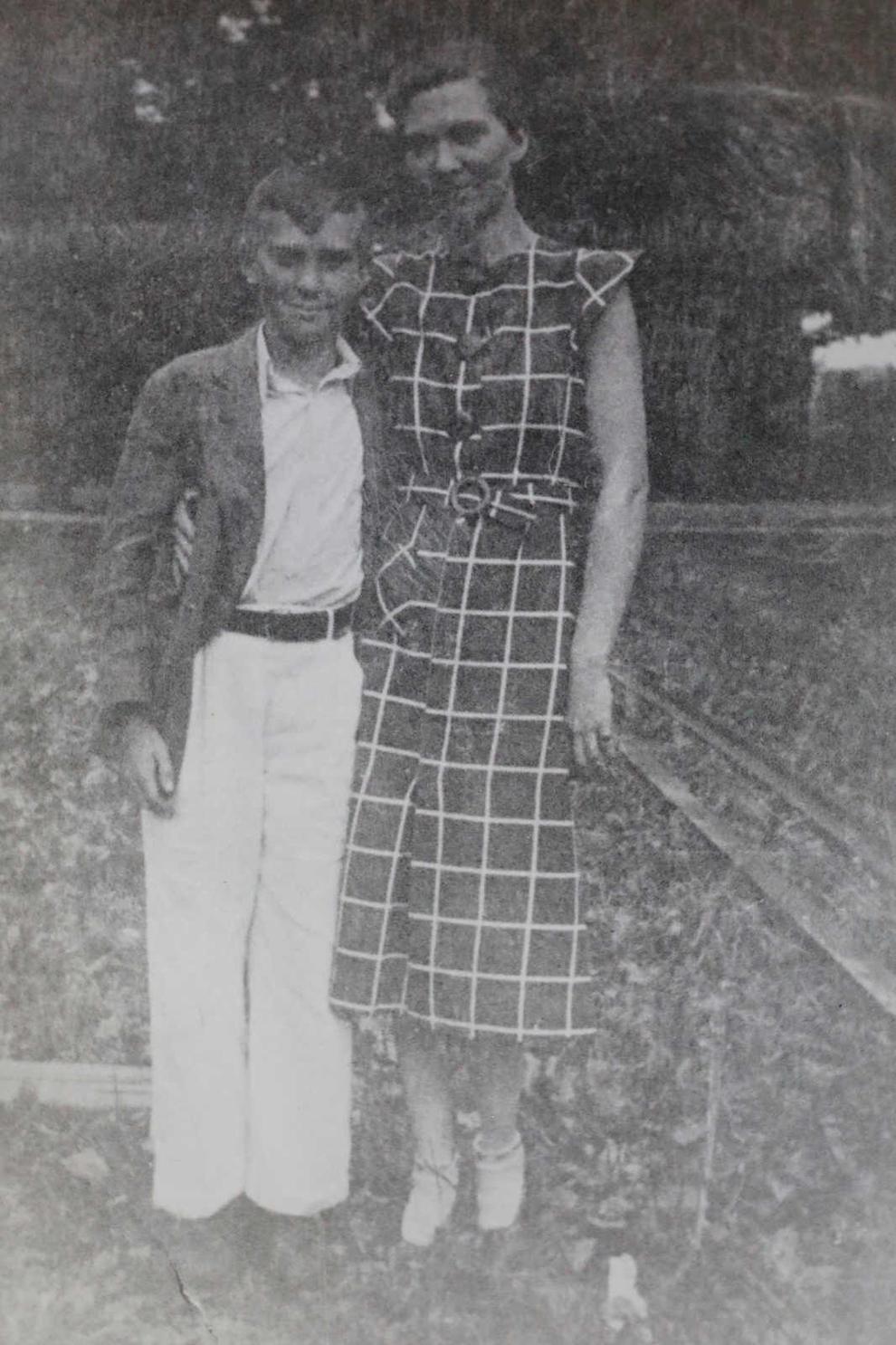 "He was so young, and I loved him so terribly," wrote Thora, who also lost a brother in the war, Don Hollister, according to genealogical researcher Megan Smolenyak. Thora died in 2014, in Idaho.
We heard about Merritt's letter from his niece, Cheryl Smyth, a retired teacher in Cheektowaga and a daughter of "Neen," who died in 1991. At one time in the 1940s, Neen's husband and four brothers were all at war. There is something in Merritt's wording – in a voice that somehow captures both a battle-worn officer and the younger brother, far from home – that makes it eternal.
Merritt, as he writes, worries about everyone else: The soldiers he commands, his wounded brother Verne, his family in Buffalo and the Southern Tier. He tries to reassure his sister, but also hints at the horror of what he has seen when he hopes his brothers do not return to combat, promising the war can be won without them. He downplays his heroism – "I'm not one of these very patriotic fellows, or anything like that" – and then essentially explains why he is willing to sacrifice everything for his country.
"I so wish we could have met him," said Smyth's sister, Muriel Lingenfelter, 76, who drove to Buffalo from Ohio for a family interview at the Cheektowaga home of Cheryl and her husband George. The table was covered with black-and-white photographs, including one of a teenage "Neen" holding a young Merritt to her side. There were images of Merritt and Verne, the sibling – two years his elder – with whom he was so close, both of them in uniform.
On the back of one, "Neen" wrote: "Last time I saw my brother."
Merritt grew up with nine siblings: First six girls, then the boys. When their dad grew ill, their mom needed to work. The younger boys – including Merritt, who spent much of his childhood in Olean or around Corry and Union City, Pa. – depended on their older sisters. That forged an almost maternal bond, only amplifying Neen's sorrow at Merritt's death.
Smyth, when she was teaching, read Memorial Day excerpts from the letter every year to her pupils at Christian Central Academy. She is retired now, at 74. A few months ago, she was in bed in the middle of the night when she sat bolt upright, feeling the answer to a prayer.
She wanted to make sure – while she still had time to do it – that others heard Merritt's voice as her family knows it, almost 80 years later. She called us. For Memorial Day we publish the letter, with light editing, to honor Smyth's imperative:
"We can't let these things go."
I received your swell letter tonight, honey, and I can truly say that it did more for my morale than anything in a long time. I was so darn happy and relieved to hear that LaVerne was back in the States that I almost cried. I don't know why but I kinda always figured him as my little brother and sort of felt responsible for him. You know that for all his age and experience he is still only a kid ...
Perhaps I'm getting a little absent-minded but I've forgotten whether or not I wrote and told you about being in the Gilbert Island operation. You have no doubt read about it in the papers by this time anyway. It was rather tough and something to be long remembered but don't you worry about me, Dear Sis, because I came through it with nary a scratch and am now in a safe place.
Look now, Neen, don't you let Mac or Verne volunteer for anymore overseas duty. They have seen their share and deserve a break. There are many more fellows over here now to finish up the mess and with God's help we will do it.
If Verne should happen to need some special care or anything let me know and I'll see that he has the best treatment possible. There's nothing too good for him. He's the greatest pal a guy ever had. Don't let him read this letter tho', 'cause he may feel kinda funny about it. You understand, don't you, Sis?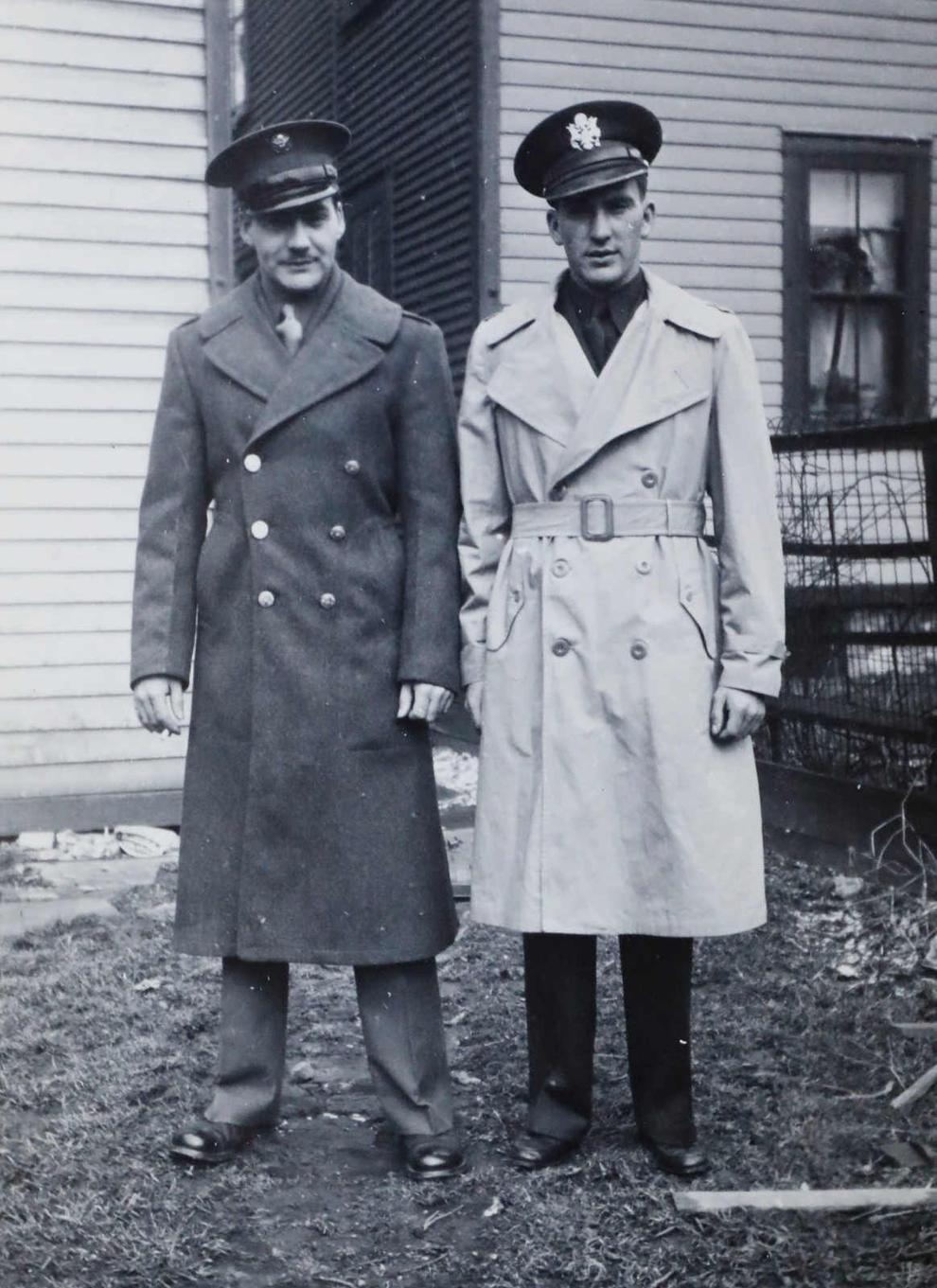 There is very little chance of me getting home before the whole thing is over but I honestly believe it is the way I want it. When I go home again I want it to be for good. I'm not one of these very patriotic fellows or anything like that but I like to feel that I am doing my part to make our United States a better place than anywhere else on earth to live in and make our long-awaited dreams come true.
I would like to have you meet the fellows in my platoon which I commanded during this operation. They are the best damned bunch of soldiers and men that were ever assembled for anyone. Course, I would give my life for them any day of the week because I know for sure that they would do the same for me. They would follow me anywhere. If I should say, "Okay, fellows, on your toes, we are charging straight into hell," there wouldn't be a manjack of them hesitate as long as I led them.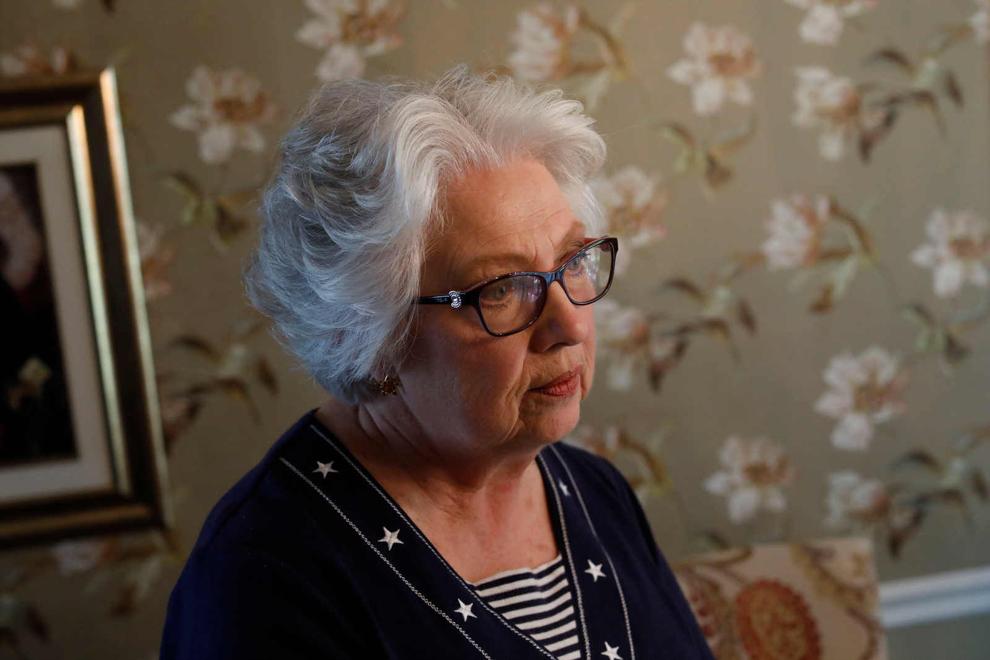 Just one example of their loyalty I like to remember is this: When making our landing on the beach, our assault boat could not get all the way to shore because of the coral rock so they let down the ramp and we started out. I was the first man out of the boat and as soon as I hit the water went in over my head. The men following me never hesitated a second but followed me right in; never knowing what was waiting for them. Before I could even get my head above water half my men were right there beside me and the rest rapidly following. From all sides I could hear their anxious cries, "You okay, Jack?" (They called me 'Jack' to conceal my identity as an officer and because it was simple). Whenever I think of their unquestioning obedience and loyalty it makes a lump form in my throat.
I guess that's about enough for me. You keep that tea pot on the stove, Sweet Girl, and before you know it we will all be home to enjoy a cup with you.
Keep your chin up, Sis, and don't let things get you down. I will write again soon.