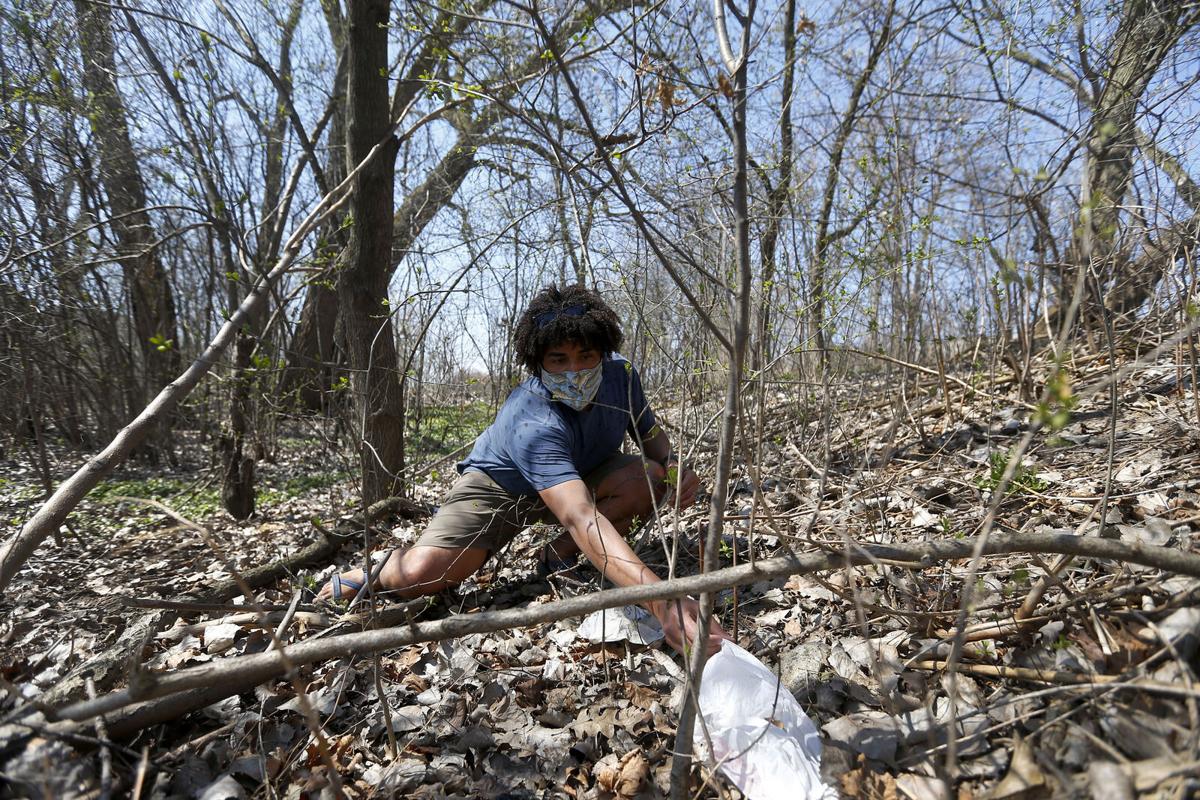 Marcus Rosten is both teacher and naturalist, a guy who always appreciates this particular moment of spring in Western New York. The trees and shrubs are coming out in that once-a-year fluorescent green, a fleeting hue that seems even keener after the long isolation of the pandemic, leaving Rosten busy with the mission locked into the heart of his career.
As we approach Thursday's formal celebration of Earth Day – as the natural world, as he puts it, "is waking up" – he hopes his students at McKinley Vocational High School come to see themselves as a meaningful and important part of that city landscape, and not just as spectators.
"It's about stewardship, and feeling those connections," Rosten said.
At 27, he is a first-year aquatic ecology teacher in the career and technical education department at McKinley. He comes to the profession after a series of environmental jobs that included a position with Buffalo Niagara Waterkeeper, where he coordinated the group's annual Spring Sweep, an event involving thousands of volunteers throughout Western New York and linked to Earth Day, formally celebrated on April 22.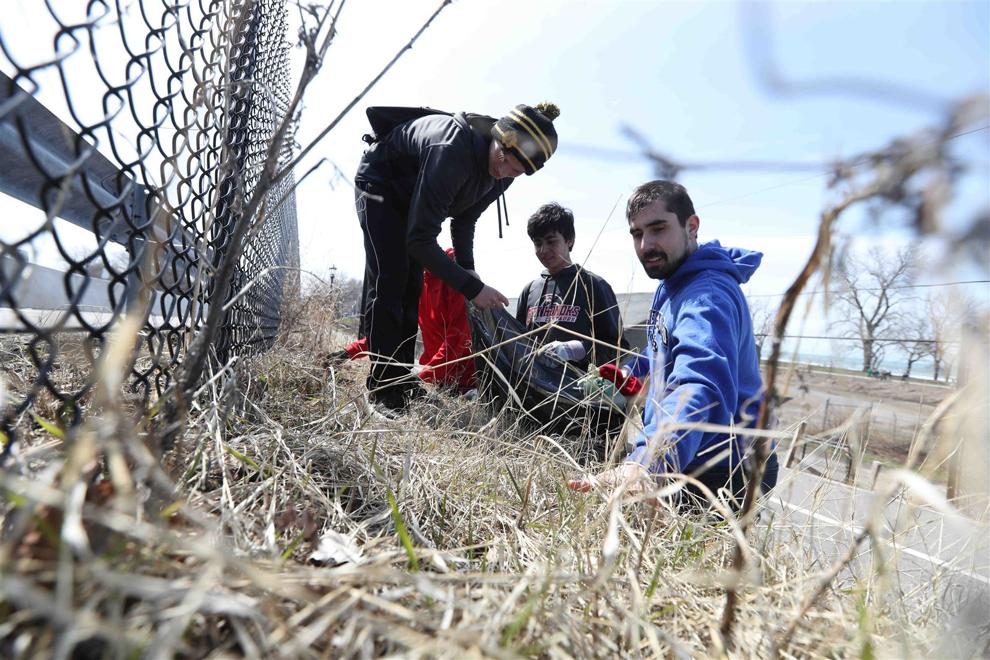 This year, he and some of his students will be part of a series of staggered Waterkeeper cleanups – all with masked and distanced guidelines – that begin next weekend and continue through May 2, according to Jennifer Fee, the organization's director of communications.
At least 1,300 people are signed up to bag debris and handle other tasks at locations from Hamburg to Niagara County, Fee said, a way of preparing for the summer recreational season. She noted that Waterkeeper is also encouraging residents to make "solo flights" – to go out on spontaneous missions to pick up trash at public areas where they might have noticed it piling up in the past year, always based on common sense safety measures found with other cleanup information at bnwaterkeeper.org.
In an unlikely moment in the sun, the most celebrated resident of the Black Rock Canal is a giant goldfish receiving a 21st century burst of international fame. Yet Marcus Rosten, who helps with social media for Buffalo Niagara Waterkeeper, said the goldfish would still be living in murky anonymity if not for the Twitter "Creature Feature" that Waterkeeper
Two years ago, Waterkeeper volunteers removed about 20 tons of debris that could have entered Western New York waterways, Fee said. This spring, the organization received a $300,000 grant to serve as lead agency in an international Earth Day-inspired cleanup throughout the entire Great Lakes system.
That effort, Fee said, is given new urgency by a 250% increase during the pandemic in litter involving single-use plastics, creating a significant problem along the shoreline.
"You're talking about drinking water used by 40 million," Fee said of what's at stake, emphasizing the powerful difference that can be made by a single inspired volunteer, such as Debbie Whalen at Grand Island's Spicer Creek Wildlife Management Area.
Whalen has vivid memories of childhood Earth Days at Sidway Elementary School. She took those lessons to heart on such a level that as a girl she used to place little notes into her mother's open packs of cigarettes, reminding her to please be sure not to scatter cigarette butts or wrappers – a request her mother honored.
Years later, when Whalen and her husband, Bob, lived in Florida, they would walk the beach to pick up litter, especially plastics, as a means of protecting shoreline wildlife. They returned to Grand Island three years ago, where Whalen became a passionate volunteer for Waterkeepers, reaching a point where her Facebook posts kept track of the bags she accumulated "as a pandemic challenge."
That work touched off a full-blown Grand Island cleanup, set for next Saturday, coordinated by the town and Chamber of Commerce. At the core of it, Whalen said, is the gift she thought of recently as she pulled up an old trash bag and found a blue-spotted salamander, beautiful and wild, underneath:
"Once you get out there," she said, "it's almost a meditation."
As Rosten and Sarah Larkin, communications director of the Buffalo Olmsted Parks Conservancy, both pointed out, one result of the pandemic is a renewed appreciation for the beauty and function of parks throughout the Niagara Frontier. With people itching to move beyond their own four walls, Larkin estimates regular use has gone up by 40% throughout the 850 acres of parkland the conservancy maintains in Buffalo.
The power of it, she said, goes back to the original mission of Olmsted, the 19th century landscape architect who wanted to design a kind of pastoral and restorative landscape that would serve and sustain generations in the future.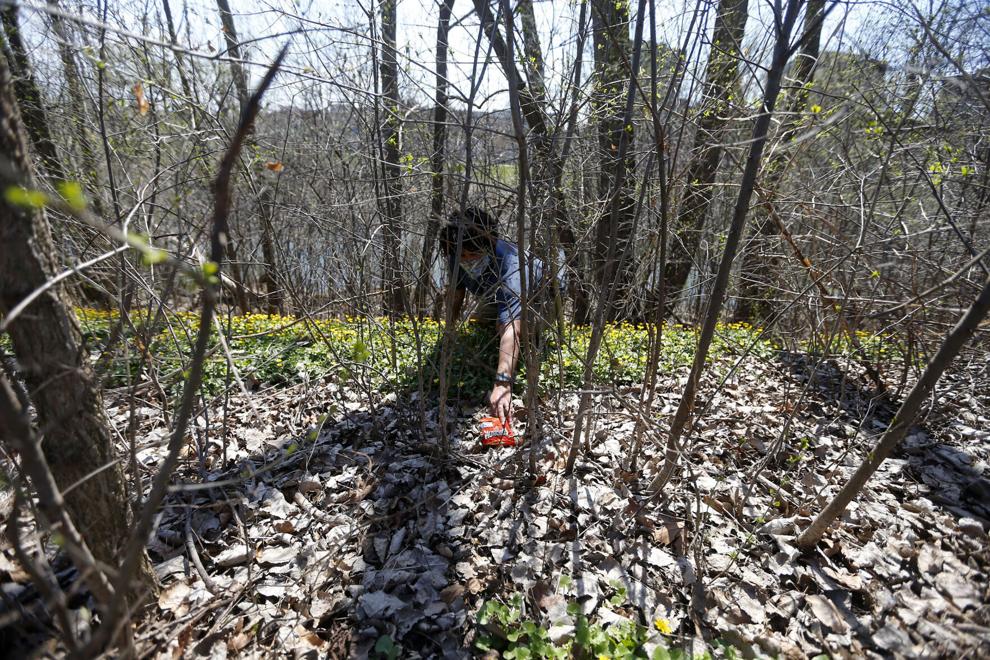 In a pandemic, as we close in on the 2022 bicentennial of Olmsted's birth, his parks have been there for Buffalo.
There was, however, one unfortunate side effect: A pileup of litter. Typically, Larkin said, the conservancy has 2,000 volunteers in the parks for projects throughout the year, including organized spring cleanups that are of giant benefit to the staff – but those events were essentially impossible a year ago.
She said there will be a series of targeted and scheduled volunteer efforts over the next week, and she urged anyone looking for ways to help throughout the year to contact Zach Garland, the conservancy's volunteer coordinator, by using bfloparks.org. As for Garland, he spoke of the difference made by advocates like Bruce Weymouth, a retired librarian who – unable to volunteer in Buffalo's libraries once the pandemic began – wondered if he could help in the parks.
What he now does, in a low-profile and painstaking way, is work Garland describes as an important volunteer commitment: Weymouth quietly weeds and removes invasive species. As a volunteer, Weymouth has met park regulars he now knows by face, if not by name, and it makes him feel less like a visitor to Olmsted's parks and maybe, well, more like a part of what they are.
It is the same way Rosten hopes his students will feel about their city. His official title at McKinley is teacher, but he sees his role there as more of what he describes as a guide or interpreter. He grew up in a small apartment in a crowded section of Cheektowaga, where – in a mysterious fashion that he cannot fully explain – he learned to love the nature he found within reach of his arms.
Rosten was drawn to small patches of peace in the woods beyond a sea of parking lots. He was curious about why cattails could survive with such ease near a highway. He became observant of how there were always birds – whether noisy and quick-witted, like a crow, or regal and always vigilant, like a hawk – that coexisted with the busy landscape around them.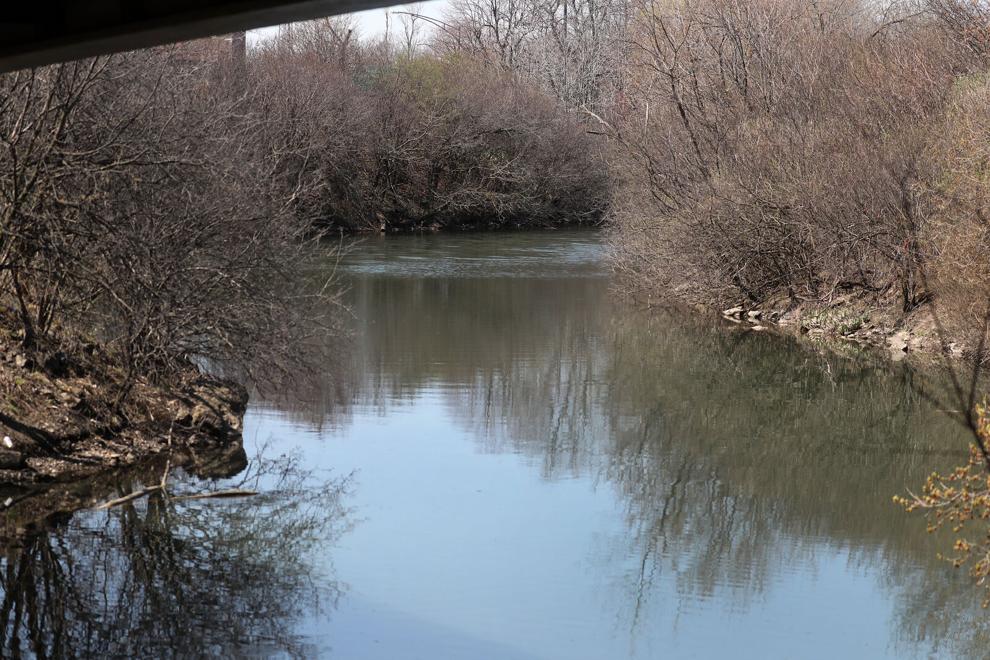 Not long ago, walking along a portion of Scajaquada Creek near McKinley High, he kept pausing to pick up some of the trash that students who take in-person classes will help him bag this week, and he spoke of the world around him as he hopes they someday see it.
On trails where Rosten found far too many discarded masks and plastic gloves, he detailed how a plastic bottle someone might toss into the creek could make its way to the Niagara River and then into the Great Lakes – and how a gesture that seemed little more than a casual reflex at the start can suddenly "turn a local problem into a global problem."
For decades, their work took them to streams, creeks and lakes. So, for the Buffalo Niagara Riverkeeper, the time came for a new name that better reflects what they do and where they do it. The environmental group will now be known as Buffalo Niagara Waterkeeper. "Our new name will reflect the scope of our work," said Jill Spisiak
Rosten often reflects with the teens in his classes about their role. While for now he does most of his teaching remotely, he does have some students face-to-face. He recalled how he walked with them near the creek last week, where one girl noticed movement in a little knot of trees just past the school – then spotted a downy woodpecker in a tree.
They immediately began contemplating how the bird seeks out its food and shelter, and how this tiny creature gets by, day to day, in the city. The girl reacted with wonder, which to Rosten made his day, and only reinforced what he thinks about teaching, Earth Day and the pandemic.
"It all gets easier," he said, "if you get outside."