Jamie Lee Smith woke up the other night to the sound of a ruckus in the kitchen. She climbed out of bed to find Leland the dog barking at Mishka the cat, two animals struggling to understand a permanent absence in their daily routine.
For years, before leaving for work in Buffalo, Tim Cox would rise at 3 a.m. and make his coffee. Mishka would come looking for "Tim to hook her up with some turkey," in the words of Smith, Cox's longtime partner. Leland, hearing all of it, would also rumble toward the kitchen, knowing a treat would be waiting for him, too.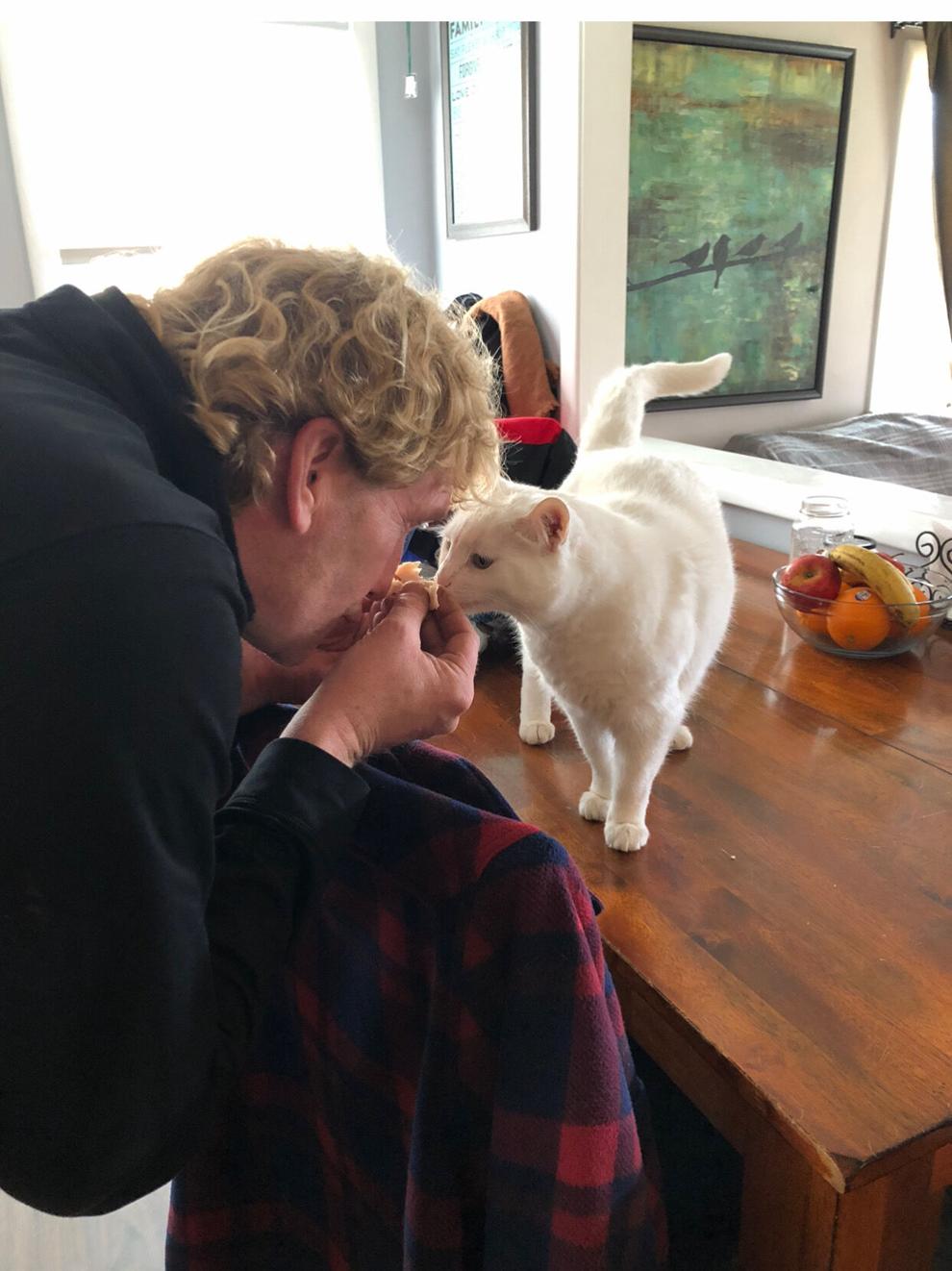 The disappearance of that ritual was enough to cause an eruption of plaintive mewing from the confused cat, which touched off noisy barking from the equally out-of-sorts dog. Smith, who gently reassured the animals, said they were not alone in aching for that schedule.
"Just the other day, he was asking about his work boots and his jeans," she said of Cox.
Smith lost him in the early morning of Aug. 17, when Cox, 51, died at Strong Memorial Hospital in Rochester. That was about four months after a guy who helped make a lasting mark on Buffalo's skyline fell and suffered catastrophic injuries while repairing the first-level roof of his garage at the North Chili home he shared with Smith and her son Logan, in Monroe County.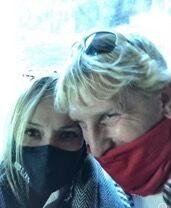 "Just mind-blowing," said Smith, speaking of the unlikely chance of a guy who emphasized workplace safety on many monumental projects dying because of a long-shot accident at home. In the weeks after it happened, she was at Cox's side as he gradually regained speech and some motion in his limbs, including enough hand function to text. The fierce determination that defined him had kicked in once again, and she had not believed his life was in such imminent danger.
Still, she is glad that by some stroke of fate she chose to bring Logan along on an Aug. 16 visit to the hospital. While she said Cox played a major role in raising the 10-year-old, the child was not typically allowed into Cox's room at Strong. That day, he was given an OK to go up. A while later, as they prepared to leave, Logan turned and said goodbye. Cox – a guy Smith said was not given to casual displays of sentiment – looked over and said: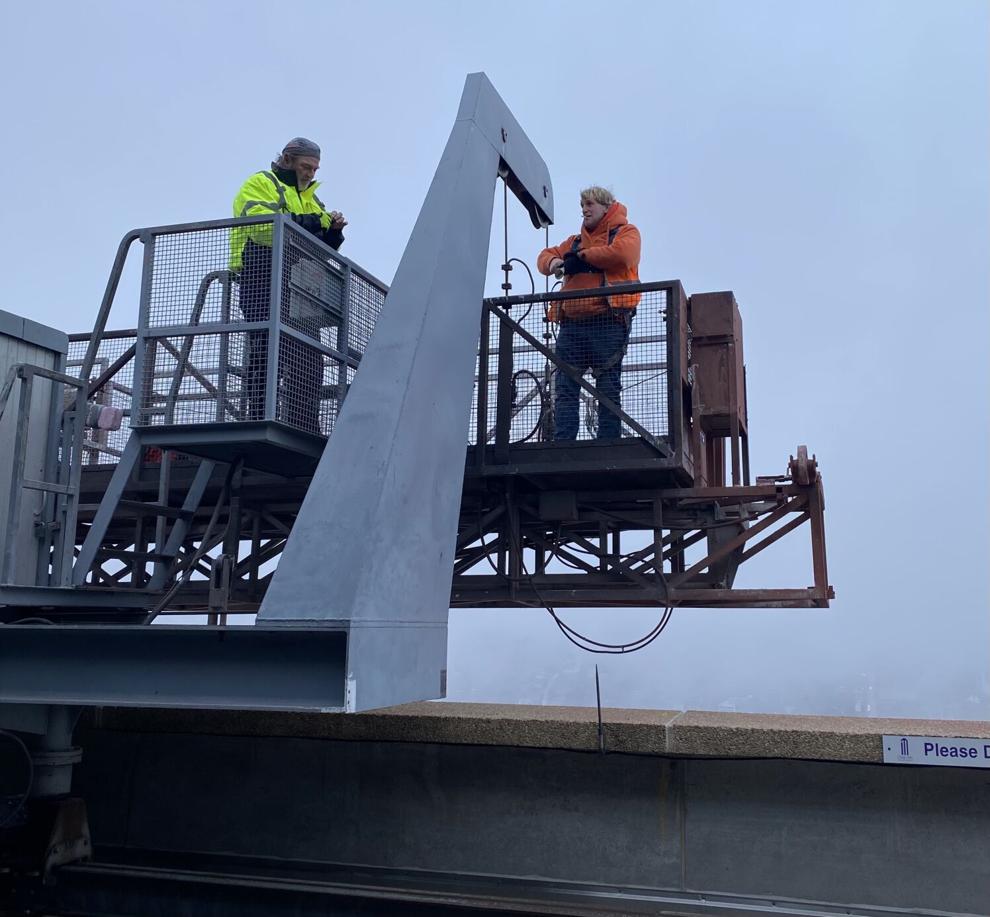 A few hours after that farewell, Cox died. It was "a dark day for the construction community in Buffalo," said Jesse Lee, a foreman on sprinkler system installations and a close friend. Lee and others who worked at the Seneca One tower project with Cox, a superintendent with Buffalo Construction Consultants (BCC), said he played a major role on such landmark construction jobs as renovating the Buffalo Bills stadium, restoring the art deco Alfred E. Smith Building in Albany and building the University at Buffalo's Jacobs School of Medicine and Biomedical Sciences.
Over the past couple of years, at Seneca One, Cox was at the heart of one of the most high-profile efforts in Buffalo history. Even after he was hurt, Smith said Cox would dream out loud about his duties in reopening the tower.
"He was always on that job in his mind," she said.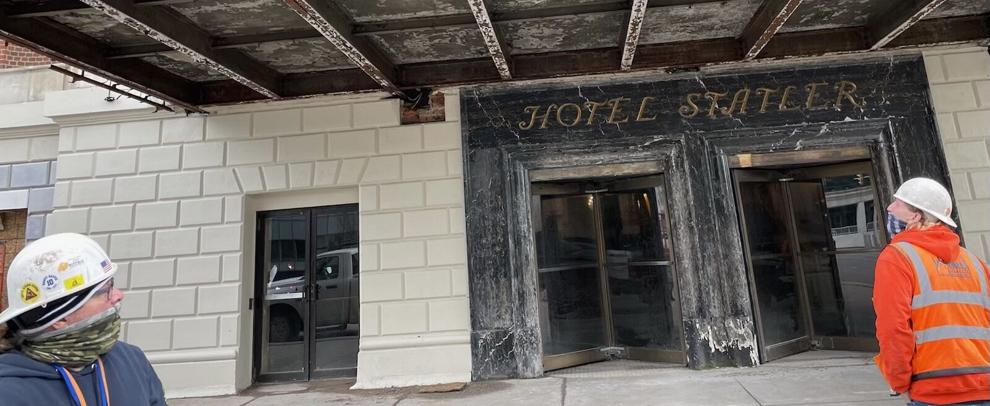 Cox oversaw the 38-floor redevelopment of the state's tallest skyscraper, west of Albany. Built a half-century ago as the Marine Midland Center, the tower was envisioned at the time as a statement of civic prominence – a message that became the direct opposite, once the place was dark and empty.
Over the past few years, particularly once M&T Bank signed on as a major tenant, Washington, D.C., developer Douglas Jemal found a way to again turn on the lights. Bill Mahoney, a founder and co-owner of BCC, said Cox was a walking reminder of the truth behind every restored landmark on the skyline.
An accident at his home in North Chili that resulted in a head injury has kept Tim Cox hospitalized since April. Cox, 51, is a superintendent for Buffalo Construction Consultants, which was hired to oversee construction at Seneca One.
"It takes the vision of architects and developers and designers to bring these buildings back," Mahoney said. "But there has to be someone who can look at that vision, see what's in front of them and then find ways to put it into place."
Mahoney, who often described Cox as "the quarterback" for all the crews at Seneca One, recalled how Jemal decided he wanted the entire tower painted in a terra cotta shade. Logically, almost certainly, it was the biggest exterior paint job ever attempted in the region.
It was up to Cox to figure out how to do it, part of a job he thought about from morning until night. Even in the hospital during the past few months, sometimes medicated or half asleep, Smith said Cox would speak out loud of such places as the elevator shafts at Seneca One – often believing he was there, supervising the work.
Both Paul Mazzu, a painting foreman, and Ryan Mattison, who served as Cox's assistant throughout much of the project, suspect Cox was recalling how they decided to use a hoist as a way of lifting all that paint to the crew needing it, on the roof.

"He had no fear," said Mazzu, who said Cox joined him on the scaffolding, dangling from the tower on a winter's day, to help put up a sign honoring the Bills. "There's never going to be another guy like him, ever."
John Gallo, a contractor in charge of building windscreens on the ground level, met Cox years ago while restoring Albany's Smith Building. They became so close that Gallo also knew Cox's parents, Roger and Sandy. Gallo was with Cox on the day before the accident and fully expected to see him again at the tower a morning or two later, which means he speaks for many on the job with this thought:
"Every time I go to work, I'm thinking about him."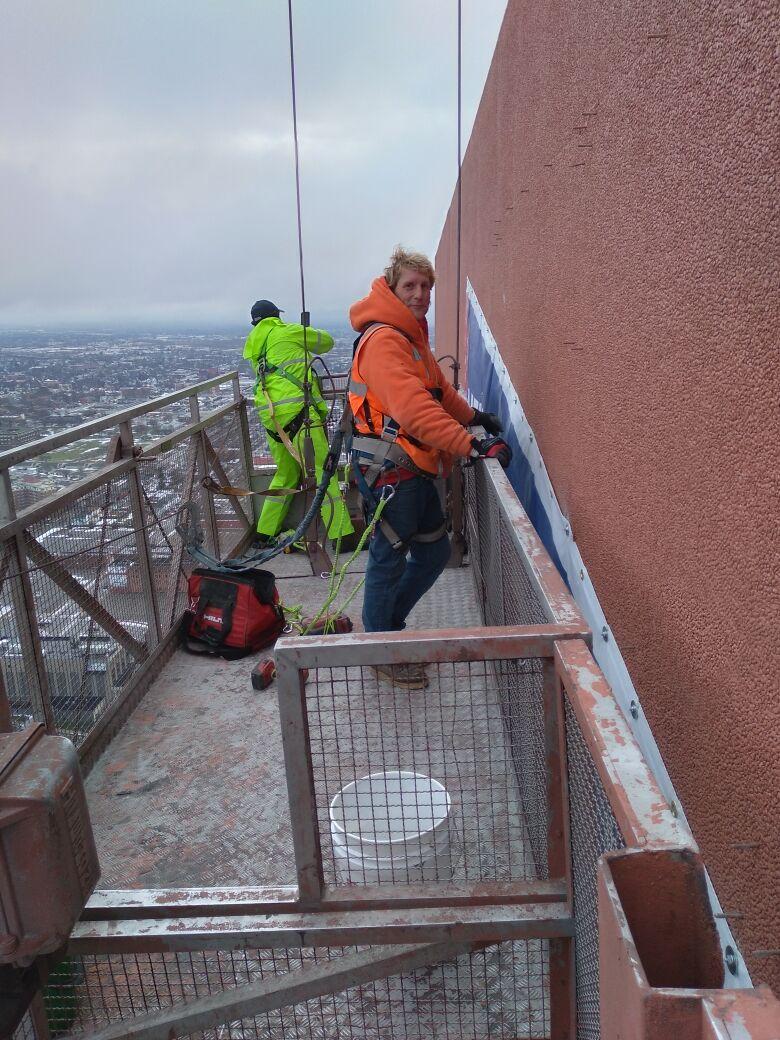 Lee recalls how he and Cox used to talk about their work by phone during their early morning drives to Buffalo – Cox coming from suburban Rochester and Lee from Jamestown. Cox was often the first guy in the building, hours before dawn. Equally often, he was the last to leave.
"Without him there, it changes the whole atmosphere," said Lee, who still half-expects to hear Cox's commanding voice in the hallways. Mahoney said workers on the job are rallying around a GoFundMe account for Cox's family, while conversations are ongoing about creating some kind of tribute.
The ironworkers who helped build the Skyway in the 1950s were in the crosshairs of the unpredictable winds of Lake Erie. Now, the families of those who lost their lives during the bridge's construction are looking for a permanent tribute to
If a skyline is the living portrait of a city, Mahoney said Cox represents the quiet truth of the workers who build and restore those buildings: "The ones who get it done, but nobody sees." After pulling everything together at Seneca One, Mahoney said, the next task BCC assigned to Cox would have been finishing ongoing restoration work at the Statler – the elaborate but crumbling old downtown hotel.
Many friends, when they see the tower, will always think of Cox. Smith said her family would be moved if "even one brick" on the building's campus someday becomes a memorial. Mahoney expects it will happen, though he already carries his own lasting reminder.
Not long before Cox died, he ended a thread of text messages from the hospital, to Mahoney, with this promise:
"I'll be back on Monday, boss."
Everyone, even his dog and cat, knew he lived by those words.