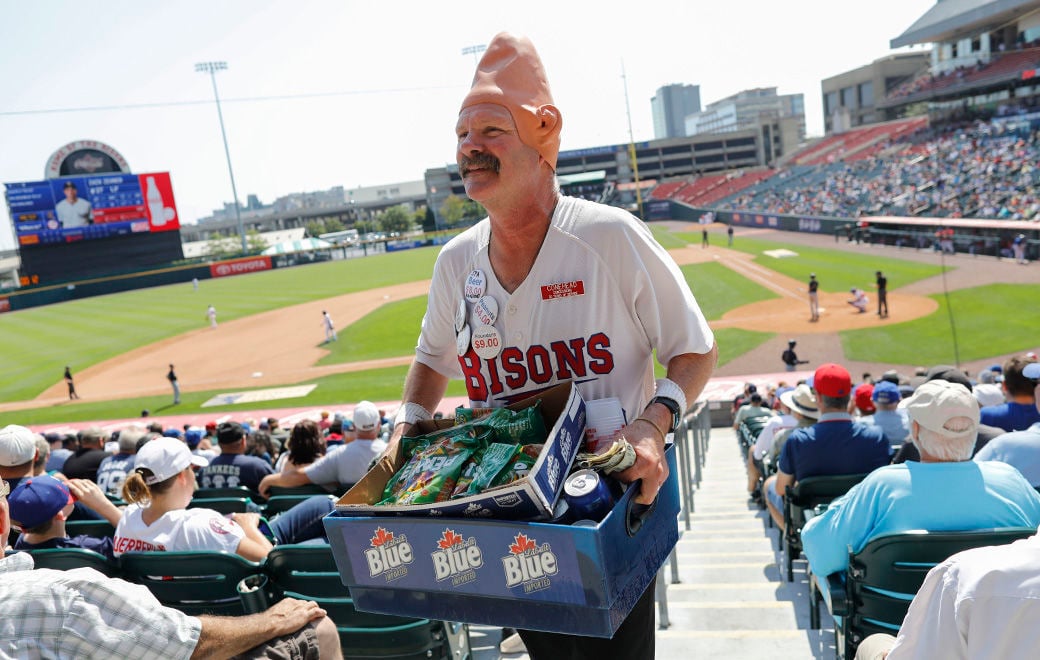 I caught Tom Girot at a rare moment of pause. The celebrated vendor known as "Conehead" had a few days off from selling beer at Frontier Field in Rochester, where his prominence is such among Red Wings fans that the team – longtime baseball rival of the Buffalo Bisons – offered a talking Conehead bobblehead last week, a tribute that is hardly new for this ballpark legend.
Thursday, he was at Resurgence Brewing Company in Buffalo for the annual release of a "Conehead IPA," before he planned to work both days this weekend in Rochester. After missing an entire season of hawking beer in Buffalo, it all builds toward a moment that for Girot – like so many of us – holds a lifetime meaning:
He will be on duty Tuesday at Sahlen Field when the Toronto Blue Jays, using that ballpark as a home base while the pandemic keeps the team on this side of the border, take on the Miami Marlins. It will be the first big league game played before spectators in 106 years in Buffalo.
Tom Girot figures he has sold 1.45 million beers in his 47 years hawking concessions at local games. Now, he's getting one of his own. Girot – better known to Western New York fans as "Conehead" – will be featured on his own brew to celebrate his 40th year with the Buffalo Bisons this summer. As part of that anniversary, the
I went to Girot with the same question I ask of all of you. Girot grew up loving baseball in Buffalo. He became a 24-year-old shareholder when the Bisons returned after almost a decade's absence to play in the old Eastern League in 1979, and the $20 rubber cone he had already started to pull over his head soon turned him into one of the revered characters – like the fabled Butcher and the Earl of Bud – linked to the beautifully eccentric early years of that club.
Certainly, he is familiar with the oh-so-close history of Buffalo and big league ball, how the Bisons were supposed to be a 1901 charter member of the American League until that franchise became today's Boston Red Sox, how Buffalo was in the running for a major league expansion franchise in the late 1960s and again 25 years or so later.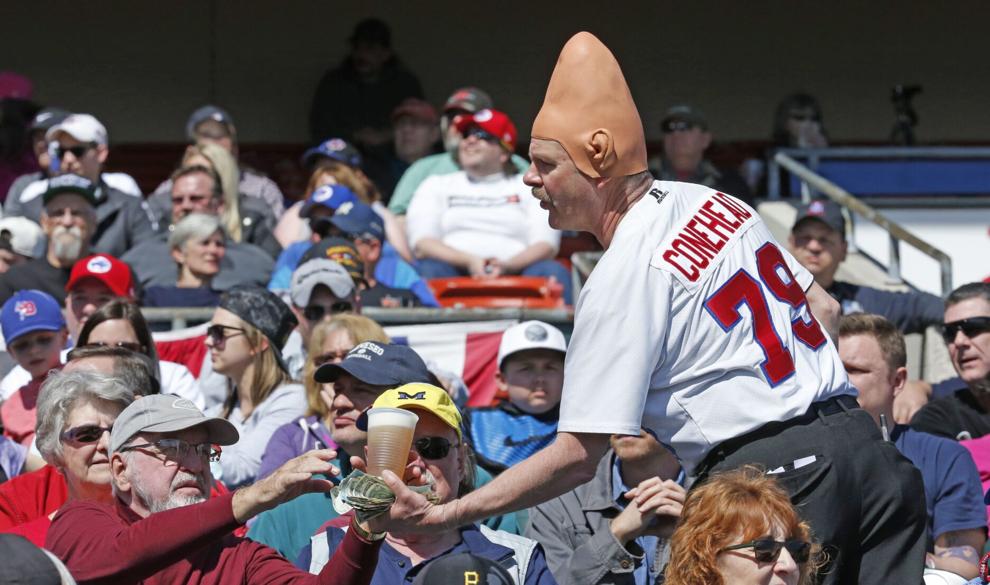 Girot, who once was sure it would happen, is now at peace with how it went. "The ticket prices," Girot said. "I think they would have been too much." He is thrilled the Blue Jays will be here because he likes what that says about Sahlen Field and about Buffalo as a community, and he hopes this season – especially with the everything-is-new-again feeling after a difficult 15 months – will reignite widespread appreciation for what the Bisons routinely offer at Washington and Swan.
Thinking of all of it, I asked him my question: If you grew up loving baseball in Western New York, and you could finally attend a big league game in Buffalo with any one person, living or dead, who is it? What one person in your life, at any point, would appreciate it most?
Girot – insight sharpened at 65 by his journey through a stroke and heart surgery and radiation treatments for cancer – understood exactly what I meant.
Take away the presence of a union painter named John Hopps, he said, and maybe this beer vendor known as Conehead is in another line of work.
"Oh, he was a great guy," Girot said. "A real genuine person, a man of such influence."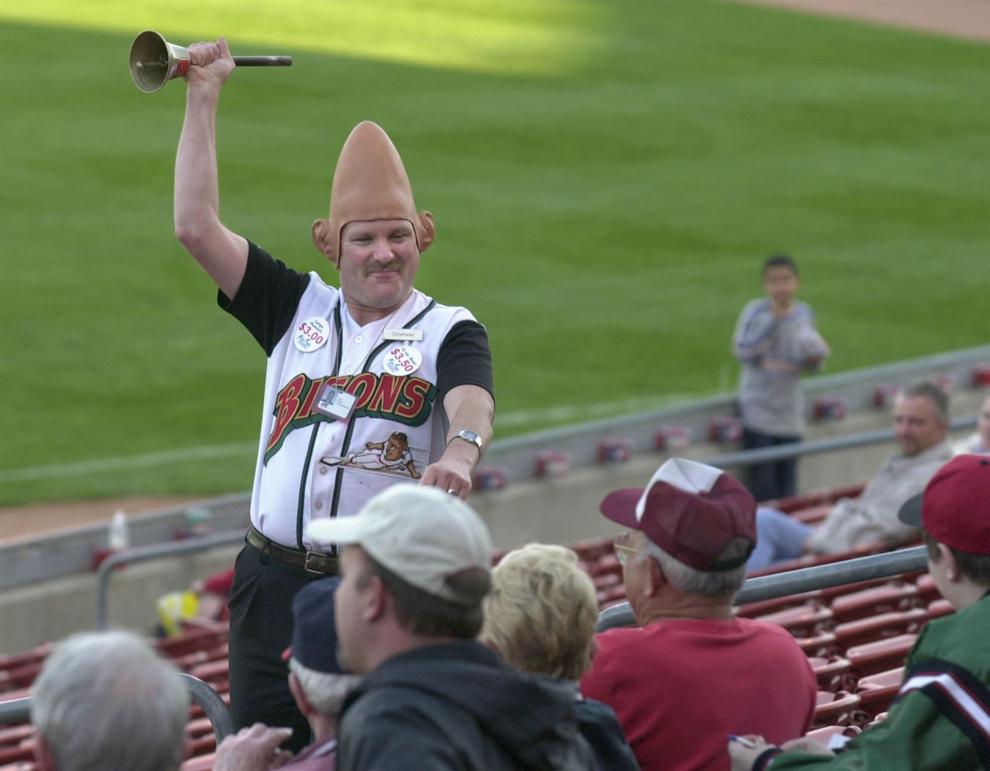 Girot recalled an often chaotic childhood, especially the first decade of his life. "I grew up all over," he said, describing how his family moved 17 times. Things did not quiet down until he was 10 and his late mother, Virginia, married Hopps and settled in for a while on Pooley Place.
Hal Miller, 61, who has stage 4 cancer, had dreamed of seeing big-league baseball in Buffalo since childhood. His son, Ryan, helped him find a way.  
"He was the one who started taking me to Bisons games," Girot said, referring both to the baseball team that played at the old War Memorial Stadium and to the American Hockey League team that existed before the Sabres. Girot has vivid memories of late autumn Sundays when he and Hopps would see the Bills at the old Rockpile and then hustle downtown to see the hockey Bisons.
It was through his stepfather that Girot took to heart the frenetic scent and rumble of the concourse, and Hopps was also the one who taught Girot a baseline truth.
"There's something different about a baseball game," Girot said. "Especially at Triple A, people just don't take it as serious. It's timeless, there's no clock, you go out there and have fun. If they win (as in the Bisons), that's great, sure. But if they don't?"
Nine times out of 10, he doubts the outcome keeps you up at night.
It was Hopps – Girot loves how that last name intertwines with the brew he now sells for a living – who brought him into that atmosphere, and it was Hopps who used to take the kid on long drives to watch American League games in Cleveland, where his stepdad embraced the big league club closest to Buffalo.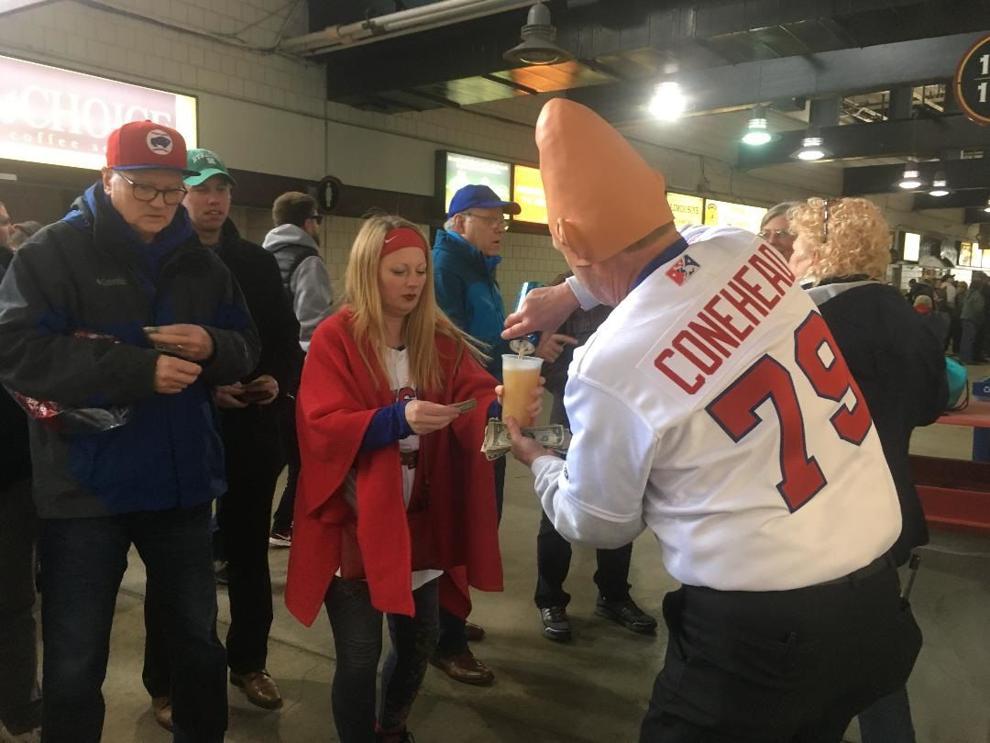 The Cleveland team will be here in August – assuming the Jays are still in town – and Girot is already wishing Hopps, who died 30 years ago, could be here to see it. Sure, that daydream has a lot to do with baseball, but the reason Girot would love to sit next to the guy for one more afternoon really involves more important things.
Girot remembered once, as a kid at Riverside High School, how he was stung after a breakup with a longtime girlfriend. He quickly vowed to do some high-profile courting of another girl simply to make sure that old girlfriend saw them together.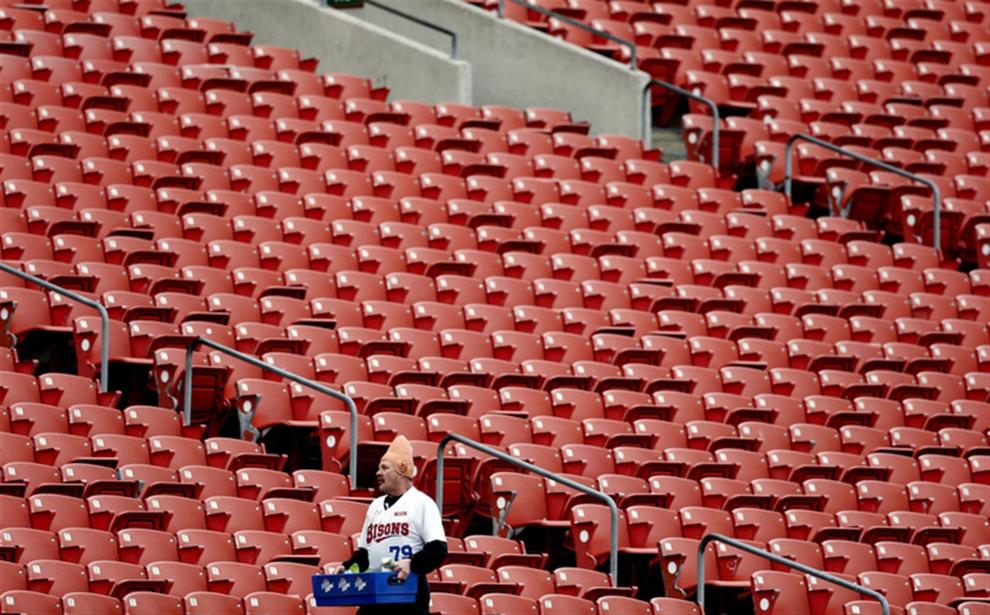 His stepfather told him not to do it. He told him it would disrespect both young women, that there was no need when upset "to rub someone else's nose in it." Hopps stabilized the life of a hurting kid, and the biggest lesson – lived out in the way Girot saw Hopps approach each day – was the oldest, most enduring one of all: "He just said to treat people the way you want to be treated."
While Otto Velez was never a big star with a big name, he had something else. Otto's Army.
So yes. Give Girot the moment, the chance, and he would sit side by side with John Hopps at Sahlen Field, and they would marvel at big leaguers in downtown Buffalo, even as their conversation drifted to other matters. Girot's voice grew faraway as he spoke of it, and I would ask the same thing of you:
If you are so inspired, write to me about the person with whom you most wish you could watch a major league game in Buffalo, and I will put those tributes together in a digital archive and publish them in June as a way of marking what will almost certainly be a once-in-a-lifetime season. My email is skirst@buffnews.com, or write to me in care of The Buffalo News at One News Plaza, 14240.
Girot, as much a symbol of Buffalo baseball as any living being, sums it all up. He has seen many unforgettable highs and lows with the Bills and Sabres, and he hopes one of those teams, in his lifetime, finally wins it all. Yet baseball is an entirely different kind of deal, reinforced for him each night, in every seat and every row.
What you remember, as much as the game itself, is the person at your side.