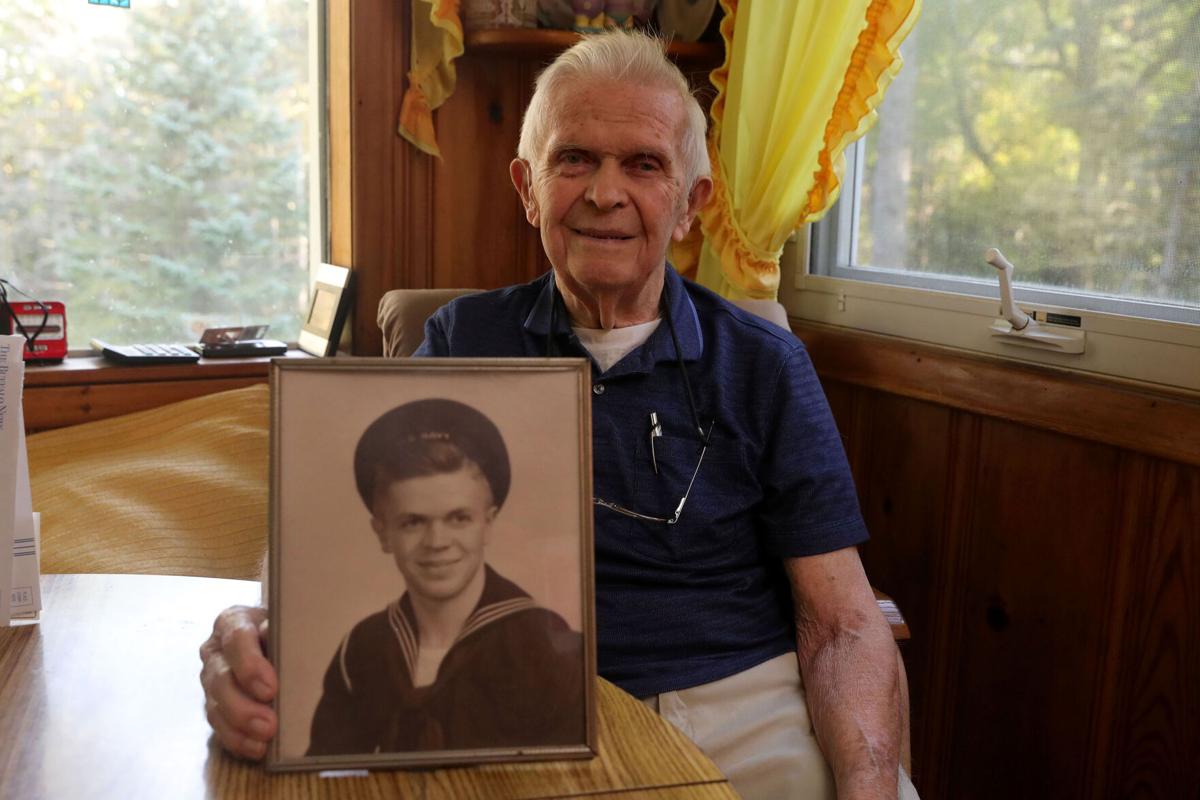 Donald Saville, thinking of his older brother Richard, made a choice. In 1943, Saville was 18, still in high school in Orchard Park, when he was drafted into the military during World War II. He could have joined the Army or become a Marine, but his brother was a sailor, and Donald wanted to follow the same path.
A cousin and longtime companion, Irwin Saville, faced a similar decision, but instead went into the Marine Corps. In 1944, Donald Saville was with the Navy, serving in the Indian Ocean, when he learned that Irwin had been listed as missing in action during the early days of the American landing on Guam and later declared dead.
Saturday, Saville and one of his children, Lora Lee McKellar, will join 35 other veterans and family members on the first Buffalo Niagara Honor Flight to travel to Washington, D.C., since before the pandemic. The group will be there for a wreath-laying at Arlington's Tomb of the Unknown Soldier and will also visit revered monuments to Americans who served in Vietnam and the Korean War, as well as those recognized at the national World War II Memorial.
At the section dedicated to the war in the Pacific, Saville, 96, will remember a cousin whose life before the war years paralleled his own.
"I consider it quite an honor," Saville said, of simply being there.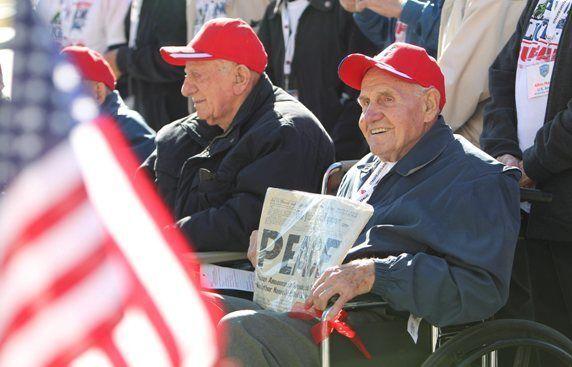 Kathleen Brown, one of the Buffalo organizers, said the event was postponed three times during the pandemic. Brown, whose late father served in World War II, said five veterans who would have been on one of the flights died while waiting for them to resume. That gives Saturday's journey an added element of wistfulness, and Brown spoke of her gratitude at seeing so many vets who will finally receive this chance.
"It's a weight off our shoulders," Brown said with appreciation for the veterans, all vaccinated against Covid-19, making the all-day trip. While welcome home ceremonies are scaled down due to the pandemic, she said family members wearing masks are welcome to greet the veterans at about 11 p.m. Saturday at the Williamsville headquarters of National Fuel, which joins M&T bank as a main sponsor.
Michele Zak said her father, Edwin Yanik of Cheektowaga, hoped to be on the flight. He returned home from Korean War-era service in the Army to become what Yanik's friends called a "beer plumber:" Michele said his expertise in the installation and repair of taps meant he knew his way around every stadium and major venue in the region.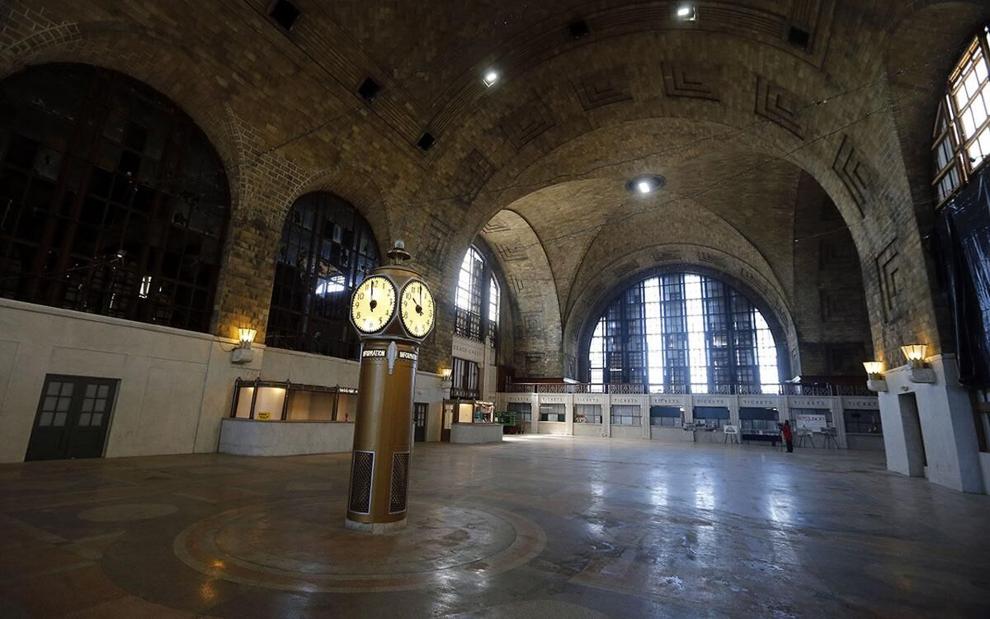 His wife, Theresa, died in 2017, a blow that Zak said left her father speaking quietly of his wish to someday be with her again. Plans for the honor flight, Zak said, helped to "brighten his world." He was scheduled to take part in Saturday's journey, but he died five months ago from longtime heart disease.
In his memory, Zak said her family will sponsor another veteran on the flight next spring, a veteran who will travel to Washington with a portrait of her dad. The family also made a donation so that an Honor Flight wheelchair will hold a plaque bearing Yanik's name, while Brown said organizers will coordinate a service next year in memory of "all the folks who couldn't go."
Among those traveling Saturday is Rich DiTondo, 84. More than 65 years ago, as a teenager at McKinley High School, he hung around with a group of friends who sometimes found themselves in a bit of trouble, as he put it in good humor. As a teen, DiTondo went to the old Post Office intending simply to watch a couple of those buddies sign up for the Army, after a judge told them the military was a better choice than the alternatives the judge would offer from the bench.
"The recruiter looks at me and says, 'How about you?' " DiTondo recalled. The kid responded that he was just along for the ride and he had yet to finish high school, to which the recruiter replied: "We can help you with that."
DiTondo joined the Army, leaving on a train from the Central Terminal as his mother and siblings waved. He served in Korea shortly after the end of the war, and earned his high school equivalency diploma while in uniform. "Looking back on where I was when I went in, the Army was a really good experience," he said. "It taught me about discipline in my own life. It showed me you have to take instruction, how sometimes in life there are things you have to do."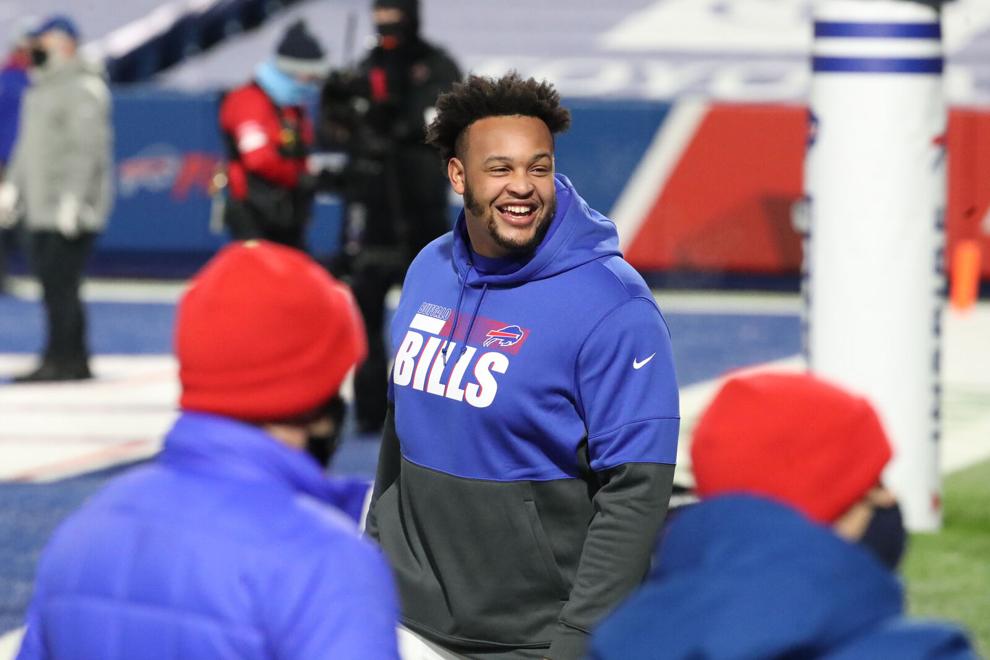 He came home to attend Erie Community College and to marry a young woman he met by utter chance: He was a passenger in his buddy's Chevy convertible, heading to Sunset Bay, when they happened to pass a carload of young women his friend knew, going in the same direction. Coincidence forged a lifetime connection to his wife, Patricia. 
DiTondo lost her to lung cancer 20 years ago, and his commitment to being with his wife during those final months caused him to retire after decades of work at Westinghouse. He went on to build a second career before retiring to such passions as golf and the Buffalo Bills. DiTondo has been attending games since 1962, and he noted with appreciation that Buffalo lineman Dion Dawkins was among the Bills who spent considerable time shooting the breeze with Honor Flight veterans, by videoconference, at especially lonely points in the pandemic.
During that time, DiTondo contracted Covid-19. While he did not go to the hospital, he said the virus left him "weak, with no energy." The conversations with Dawkins – part of ongoing Buffalo Bills Foundation support for Honor Flight – lifted DiTondo's spirits. The original plan was for Dawkins – who, like teammates such as Levi Wallace, has gone on an Honor Flight before – to join in the same trip to Washington as DiTondo.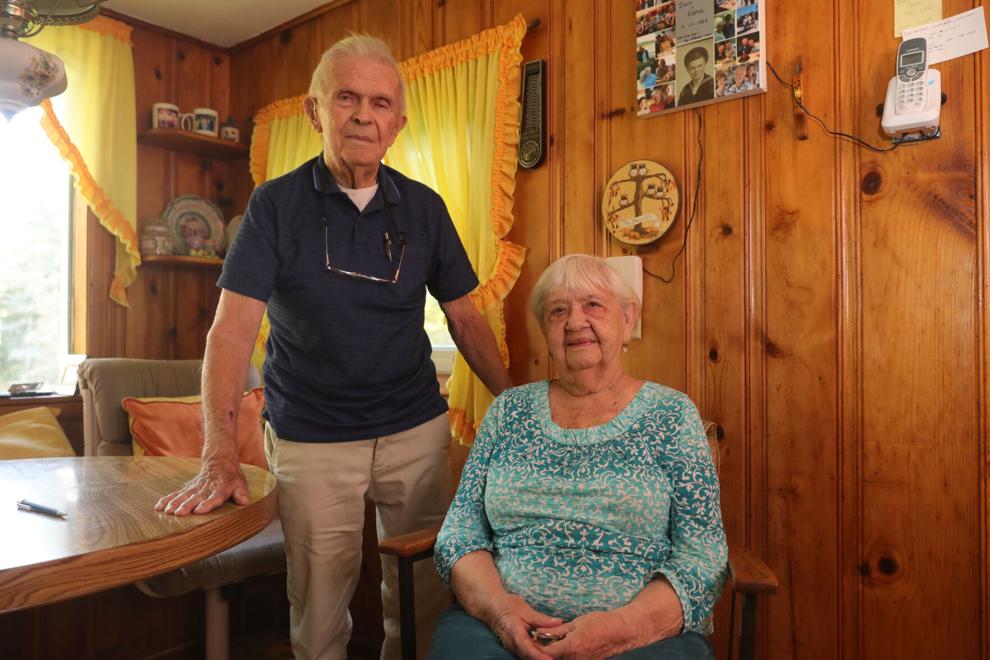 The pandemic scuttled that plan. Next weekend, Dawkins and the Bills will be in Kansas City for an American Football Conference showdown. DiTondo hopes Dawkins and his teammates realize the veterans are grateful for their interest – and that an entire Honor Flight will be wishing them the best in that big game.
Saville is also a Bills fan, particularly impressed by a defense that he said collectively does its job so well. Long retired from his career as a service sales engineer, Saville still lives on the Orchard Park property where he was raised and where he has spent decades with his wife, Edna, whom he met about 70 years ago in an Orchard Park diner.
Saville grew up on a vegetable farm. His mother died when he was 4, and Saville started doing childhood chores for his dad or at neighboring farms. Most of his memories of his cousin Irwin, a regular companion, are intertwined with responsibility and work. "There wasn't much time for fooling around," Saville said, though he does recall an evening when the two boys decided to chase a skunk, and Irwin – face-first – got just a little too close.
After World War II, Saville hitchhiked home and went to work, eventually building a family with Edna. He often contemplates how Irwin might have gone on to a parallel kind of life, how the scope of what his cousin sacrificed at Guam represented not just the loss of his own potential but of an entire chain of children and grandchildren that never came to exist.
That is equally true for thousands upon thousands of others represented by the monuments in Washington, and Saville – speaking of a cousin he has not seen in almost 80 years – expressed the thought that helps explain why the Honor Flights were created in the first place.
"I really miss him," Saville said.