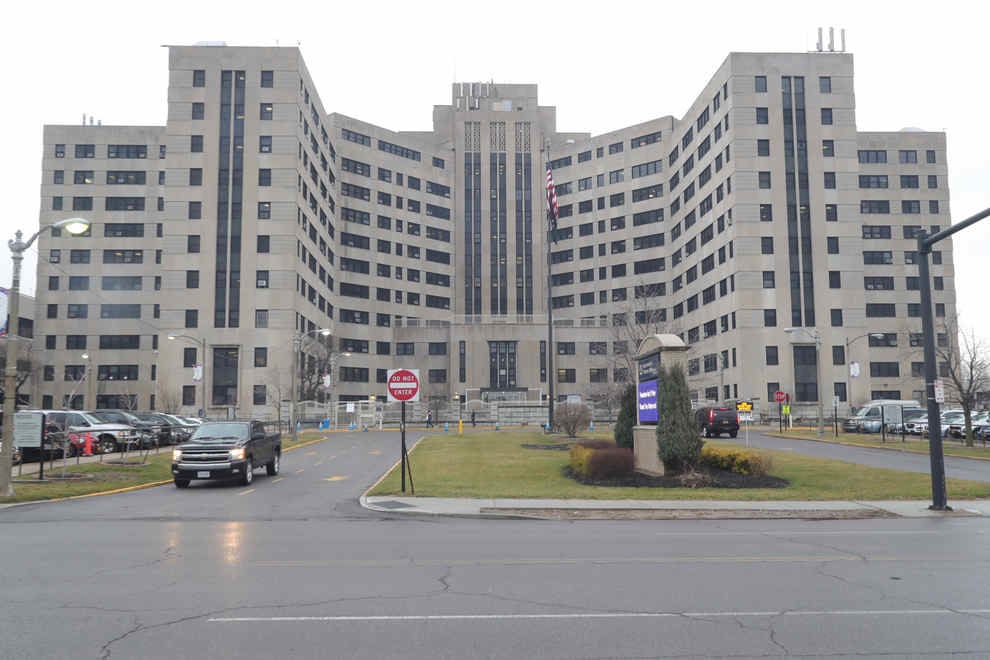 WASHINGTON – The Buffalo VA Medical Center and other such facilities didn't have enough masks and gloves on hand when the Covid-19 pandemic struck in March, an inspector general's report found.
And as a result, Senate Minority Leader Charles E. Schumer Thursday demanded that the VA make sure that the Buffalo facility and others across the nation have adequate supplies as the pandemic continues.
"As the largest health care provider in the nation, it is baffling and deeply troubling that the Veterans Health Administration does not have a strategy in place to address the shortages of (personal protective equipment) in New York, the epicenter of this pandemic," said Schumer, a New York Democrat.
In a letter to VA Secretary Robert Wilkie, Schumer cited the inspector general report on equipment shortages at the Buffalo hospital and in other facilities across the country. Schumer also cited a Buffalo News story from earlier this week noting that the local VA hospital did not start requiring staff and visitors to wear masks until April 13, about two weeks after Kaleida Health and Erie County Medical Center did so.
Schumer asked Wilkie what, if anything, the VA had done to alleviate the shortages of masks in Buffalo and elsewhere.
"The VA's patient and caregiver populations are at serious and potentially fatal risk due to Covid-19, and this risk would be severely exacerbated by any deficiencies in PPE," Schumer told Wilkie.
The report by the Department of Veterans Affairs, Office of Inspector General found that 33 out of the 54 VA hospitals inspected in March were short on supplies. While masks and gloves were in short supply in Buffalo and a VA hospital in Canandaigua, other facilities reported shortages of ventilators, respirators, face shields and sanitizer.
Inspectors found some good news at the Buffalo hospital, though. They said the facility had adequate staffing and no anticipated medication shortages.
The Buffalo VA hospital also did generally acceptable screening for Covid-19 as visitors arrived, as did VA clinics in Lackawanna, Lockport and Olean.
In a conference call with reporters, though, Schumer stressed that no VA facility should be allowed to run short on any sort of supplies.
"When the inspector general report came out showing that the facilities across the country were low on protective equipment like masks, gowns and sanitizers and many were short staffed, I was horrified," Schumer said.
Asked if supply shortages are still occurring at the Buffalo VA hospital, spokeswoman Evangeline Conley noted that the inspector general's audit was done weeks ago.
Now, "supply levels are being monitored every day to make sure facilities have adequate PPE for the number and types of patients they are seeing," Conley said. "If a facility were to fall below stock levels, the facility would be cross-leveled by another VA facility or region."
She also noted that the VA Western New York Healthcare System's Covid-19 employee infection rate is 0.8%. University of Washington Medicine reported that 4.4% of its employees have tested positive, while 2.1% of Henry Ford Health System's workforce tested positive.