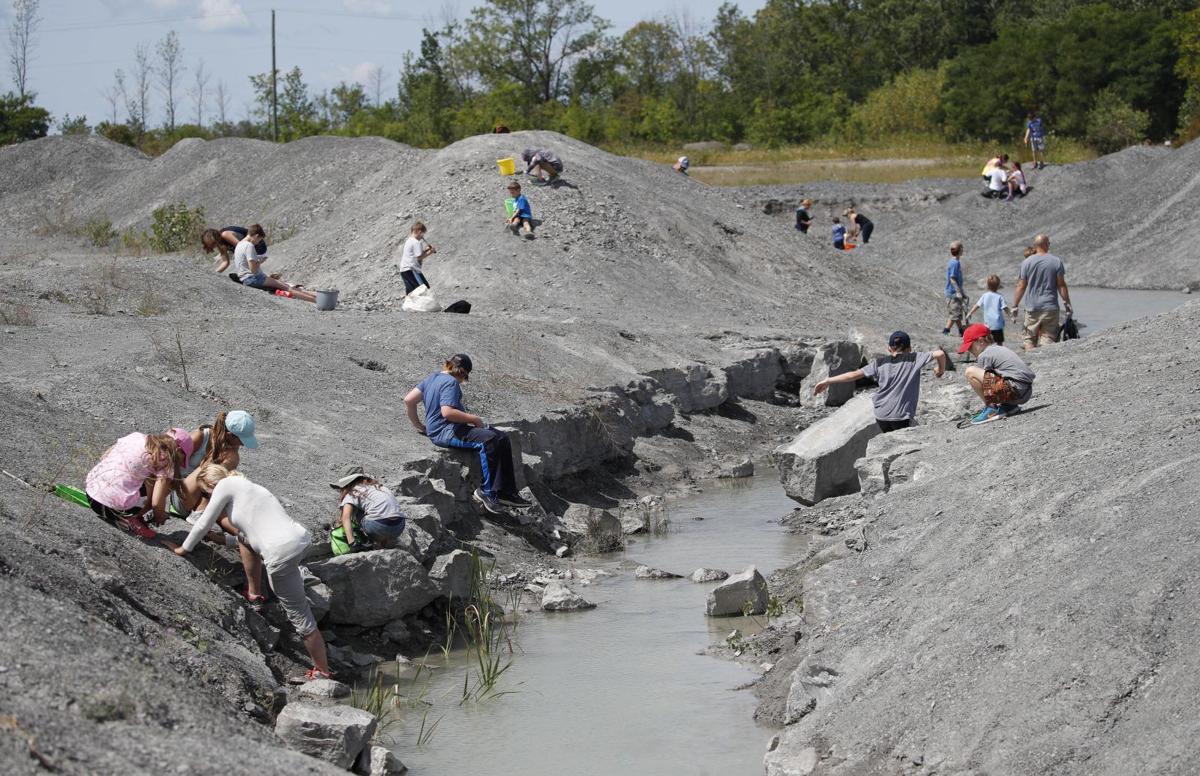 Penn Dixie Fossil Park and Nature Reserve is offering free admission Saturday for its 22nd annual Erie County Earth Science Day.
There will be hands-on activities and demonstrations for all ages, as well as plenty of time for fossil hunting during the event, which will take place from 9 a.m. to 4 p.m., rain or shine.
The first 500 visitors will receive a complimentary reusable fossil collecting bag. Complimentary fossil collecting trowels also will be available to all guests.
The event is sponsored by WIVB, Channel 4, the Buffalo Association of Professional Geologists, Erie County and the Town of Hamburg.
Exhibitors include the Buffalo & Erie County Library Bookmobile, Buffalo & Erie County Botanical Gardens, Buffalo Museum of Science, Buffalo Niagara Waterkeeper, Cradle Beach, Explore & More Ralph C. Wilson Jr. Children's Museum, Past & Present Fossil and Rock Shop, Reinstein Woods Nature Preserve and SUNY Buffalo Geology Department. A rock sampling drill demonstration will be provided by Nature's Way Environmental, and Lloyd Taco Truck will be the lunch vendor.