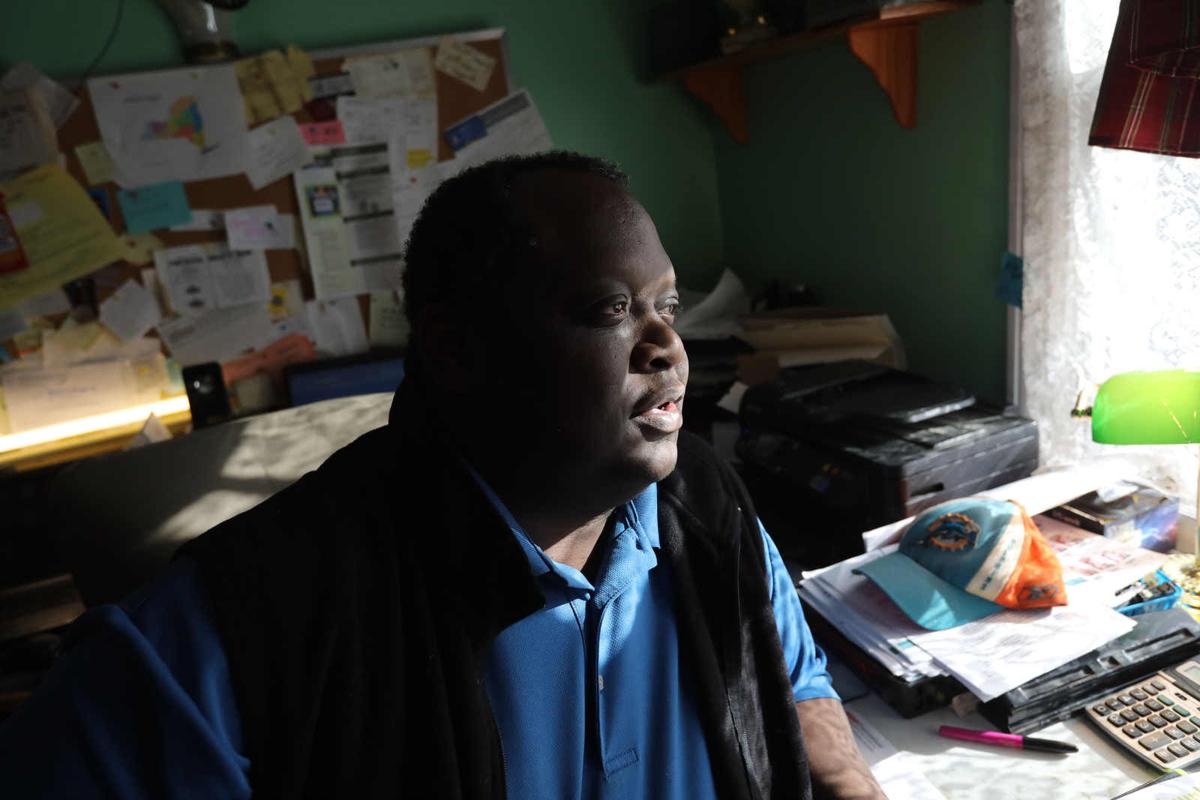 It may not have been around quite as long as the so-called oldest profession, but minority contracting fraud has been an issue in Buffalo since at least the 1970s when the practice led to a trial involving a "front" company working on the Metro Rail project.
Apparently such fraud still lives.   
While it's good that the percentage of work going to minority and women business enterprises has tripled in the last decade and surpassed the state's 30% goal, violations – often involving MWBEs that participate on paper only – and waivers allowing white contractors to ignore the requirement altogether have increased even more.
That doesn't do much to inspire confidence in the program despite the fact that monetary sanctions jumped sixfold, to $1.5 million, from 2012 to 2020.
Both those who have investigated the program and those who participate in it describe an effort still plagued by widespread fraud. Typically it involves MWBEs that get paid a pittance for signing paperwork falsely claiming they did the work or supplied the product so that larger white contracting firms can say they complied with the law – while hiring other white firms to actually perform the task.
All of which calls into question the numbers state officials crow about as well as how much fraud is actually going undetected.
But this is about more than just numbers and whether New York is actually meeting its goals.
It also helps answer a fundamental question about economic equity and racial progress – or the lack thereof. For all of those who wonder why people of color and women can't grow businesses and get ahead like white males, look no further than these abuses for the answer.
Instead of getting a legitimate part of a large contract and thereby building their business and hiring workers, they're forced to settle for crumbs dispensed by large white-owned companies that control the game and then complain that there aren't enough MWBEs to hire.
You will never build a solid base of minority or women businesses with that kind of fraud. If you could, Western New York would have such businesses now because the same complaints existed during Buffalo's $1 billion schools construction project in the early 2000s.
A decade later, the state's Buffalo Billion effort ran into the same obstacles, with the state inspector general citing several MWBEs for wrongdoing. A retired FBI agent who probed the program as well as one of the minority contractors fined in one scheme described such fraud as widespread. Even District Attorney John Flynn, who cited "evidentiary issues" in not pursuing some cases, suspects "there's a lot of fraud."
What difference does such fraud make? The impact was best summed up in 2014 by a New York County grand jury finding that "the conduct of fraudulent contractors threatens the very goals of the MWBE programs" and "retards the efforts of fledgling MWBEs to compete on a level playing field and to gain a foothold."
Despite some reforms around the edges in 2019 – such as hiking monetary caps for MWBEs and lengthening certification times – the state has yet to cut to the core of the problem. That would require going after the prime contractors who facilitate the fraud instead of trying to find legitimate MWBEs to meet their legal obligation.
The News' analysis found little evidence such major players are being sanctioned.
One exception was Flynn's 2019 prosecution of Nichter Construction of Lancaster for engaging in MWBE fraud with Chris McClendon's Niagara Falls paving company, which cooperated in the probe and was fined $250. Nichter paid a $10,000 fine, which could be written off as the cost of doing business.
In 2012, Lafarge North America paid $950,000 to settle federal charges that it used Buffalo MWBE Rayford Enterprises as a front company on local Federal Highway Administration projects.
But those cases seem to be the exceptions. And while MWBEs can be decertified for such fraud – but typically have not been – the prime contractors that orchestrate the fraud aren't on a certification list in the first place. In fact, while the state inspector general fingered some MWBEs, the office said nothing about whether the white-owned firms engaging in the fraud should be penalized.
Going after the MWBEs while ignoring the prime contractors does about as much good as going after prostitutes while ignoring the johns, or going after drug users while ignoring the dealers.
Bar a few prime contractors from bidding on future jobs, and I suspect the problem would clear up immediately. Suddenly, you'd have real efforts to mentor and nourish MWBEs so that there is a roster of thriving minority- and women-owned businesses to choose from rather than half-hearted attempts to find one before seeking a waiver to do "business as usual."
But before state officials do that, they first have to admit there is a problem. Instead, they seem like they should be in a 12-step program, with one agency even saying violations and damages paid by contractors are "not necessarily indicative of fraud."
That kind of denial does not auger well for attempts to fix the problem, such as a proposal cosponsored by Assembly Majority Leader Crystal Peoples-Stokes and state Sen. Sean Ryan to increase reporting requirements while also allowing for larger fines against companies engaging in MWBE fraud.
Told about The News' findings, Richard Cummings of the Black Chamber of Commerce of WNY was not surprised.
"All of the so-called programs trying to do fairness have not been fair in their end result," he said. "The race never ends because there are always devious ways" for contractors to try to evade the rules.
An informal chamber group was slated to meet this week with County Legislature Chairwoman April Baskin to learn about ways MWBEs can benefit from federal infrastructure aid flowing into the community.
But such money will never have the effect it could have in bolstering minority- and women-owned businesses if contractors can so easily evade the rules, and face so little real penalty when they do.