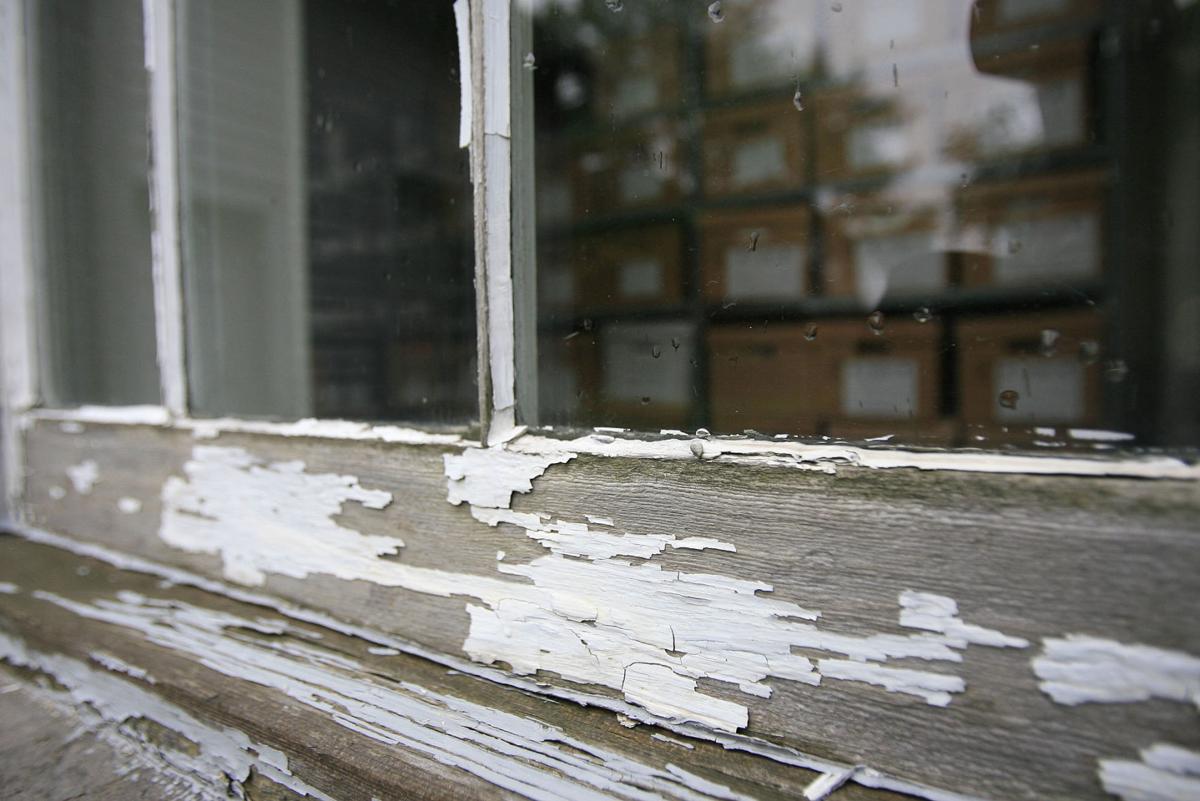 It's bad enough that their living conditions were stacked against the Buffalo kids who suffered lead poisoning, allegedly at the hands of a landlord who fraudulently skipped out on fixing lead hazards.
It's worse that the legal system also is stacked against them.
When the state attorney general announced a lawsuit last weekend against Angel Elliot Dalfin and the rental housing operation he controls for renting dozens of homes to Buffalo families while knowing they were contaminated with lead, it was a bold move to not only punish one set of bad actors but also scare others into making their properties safe.
But the reality is that the high-profile crackdown won't do nearly as much as it could – or should – for the actual victims of such exploitation: the children who stand to suffer irreversible brain damage from living in lead-infested homes.
That's because the federal law ostensibly protecting such children is written – and often interpreted – so narrowly that it can provide little or no relief to them.
The suit by Attorney General Letitia James, as well as the city and county, says Dalfin and the companies he controlled had more than 150 single- and two-family homes and an apartment building in the city, and "rented predominantly to low-income people of color." It accuses Dalfin of ignoring mandated disclosure and remediation, and alleges he and his associates "repeatedly and persistently violated County, City, State, and federal laws" by refusing to keep the properties "in a lead-safe condition" or to notify tenants of the hazards, often using "shell companies" to skirt the law.
The suit identifies Dalfin and his property manager as Williamsville residents and notes that since 2013, at least 63 of the properties have been cited by city or county inspectors for lead and that kids in 22 of them had elevated lead levels in their blood.
James seeks, among other remedies, inspection and remediation of all Dalfin properties, alternative accommodations for tenants in the meantime or compensation for them to move elsewhere, and a receiver to collect rents until the defendants do what they're supposed to do. The suit also asks for reimbursement to governments for the licensing and other fees Dalfin allegedly failed to pay, "fines and penalties in an amount to be determined by the court," and court costs for the government entities bringing the suit.
The AG's office said it considers it premature to put a dollar sign on the amounts being sought because it is still assessing all of the information. And many of the remedies would merely make the landlords do what they should have been doing all along.
Nevertheless, Grace Andriette, deputy director and supervising attorney for Neighborhood Legal Services' housing unit, said the lawsuit could have a chilling effect that will deter other landlords from putting kids at risk.
That's especially true if the court imposes significant fines and other penalties. If successful, the suit could make Dalfin – and perhaps other landlords – shape up, and reimburse the government players for cracking down.
But what about the victims here, the children? The AG notes that lead paint has long been a particular problem in Buffalo, with its older housing stock, and where children in communities of color are 12 times more likely to be diagnosed with high lead levels than children in white neighborhoods.
Exposure to lead in chipping, peeling paint can cause brain and nervous system damage, slow a child's growth and development, and cause learning and behavior problems. The damage can be irreversible.
Yet the only recourse for a parent unwittingly renting a lead-infested property is to file their own lawsuit. And even then, the federal Residential Lead-Based Paint Hazard Reduction Act doesn't allow for punitive awards, or even for the lifetime impacts of stunted development. It allows only for "3 times the amount of damages incurred by such individual."
And if the low-income family is on Medicaid, they will have incurred little actual out-of-pocket damages for their child's treatment.
"That's the problem," said Andriette. "Three times very little is still very little."
Contrasting it with a personal injury case in which a victim can get compensated for the lifetime impact of what happened, the lead law only deals with the immediate cost of the landlord's failure to act, she said.
"It's a very problematic, limited set of remedies," Andriette said of what's available to tenants.
Compounding that, she said, is the fact that most insurers exclude coverage for lead damages when writing policies for landlords, whose low-income property may not be worth much to begin with.
"So where is the 'deep pocket'? Or where is there any pocket?" she said.
Beyond that, a newsletter from the New York City-based Frankel Law Firm cites a handful of cases in which courts have ruled that kids damaged by lead paint, in suits filed on their behalf by parents, lack the standing to sue because they did not sign the lease or sales contract. In one such case, pointing to the law's reference to "the purchaser or lessee," the court ruled that the language was clear and that it was bound to "presume that [the] legislature says in a statute what it means and means in a statute what it says." This despite the fact that the law itself cites the devastating effects of lead poisoning on kids and the disproportionate impact on minority and low-income children.
Bills in both houses of the State Legislature would at least remedy the insurance loophole, prohibiting insurers from writing lead-based paint exclusions. Andriette says local officials also could do more, like mandating pre-move in lead inspections and being tougher with enforcement. And Congress could clarify the federal law so judges can't misinterpret it, and it could expand the types of damages available to poor families preyed upon by mercenary slumlords who don't care even about the health of children.
The AG's lawsuit is a good and necessary step that may have snared one landlord who deserves it and may scare others into going straight.
But for the low-income children whose futures may be forever stunted by irreversible brain damage, such legal efforts always come too late and – thanks to statutory deficiencies – provide too little.
The Buffalo News: Good Morning, Buffalo
The smart way to start your day. We sift through all the news to give you a concise, informative look at the top headlines and must-read stories every weekday.