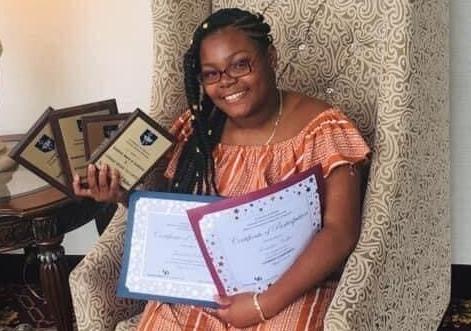 It's the age-old complaint of teenagers everywhere: The adults don't want to listen.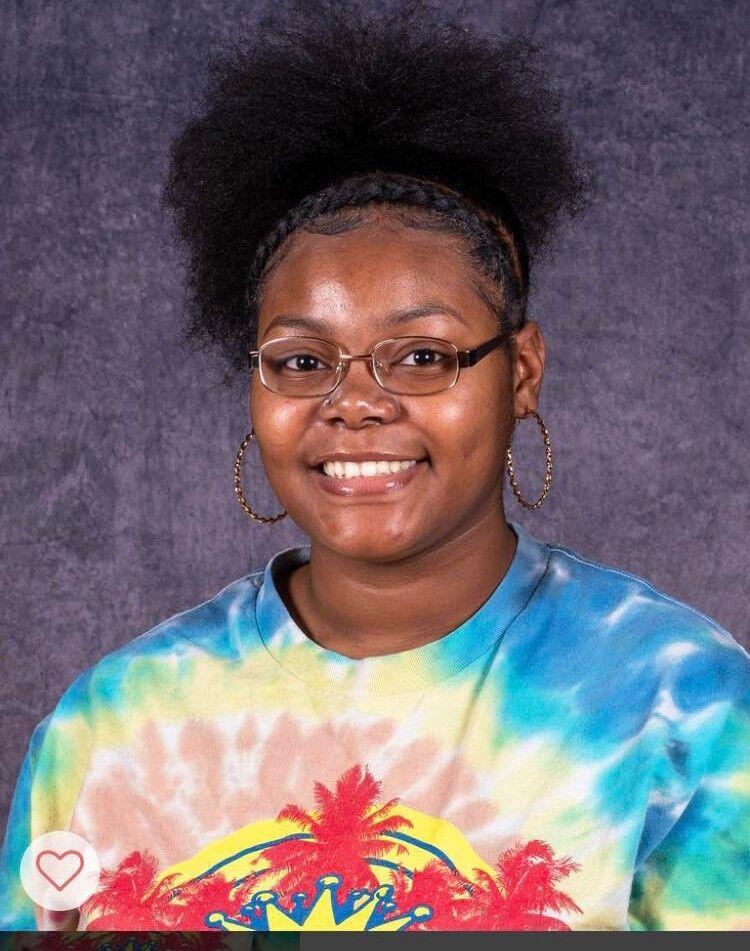 But this time it comes not from just any old teen. It's from the Burgard High School valedictorian and student body president who also was president of the Buffalo Public Schools Inter-High Student Council. And just for good measure, she also was the student member of the Buffalo Board of Education.
Tameshia Walker, who is on her way to the University at Binghamton, also is the face of a parent organization's latest "tough love" effort to push Buffalo schools to improve – an effort not always appreciated by some officials – this time by making student input a key part of the process.
"They want student voices, they encourage it. But when they have them, they don't listen to them. That's the issue," Walker said of district officials, while speaking on a podcast hosted by We the Parents of WNY. "You're making decisions for the students, but not asking the students what they want. That's the problem."
Walker said she would meet with advisers prior to School Board meetings who cautioned her not to bring up certain topics – counsel she now regrets taking.
In an interview, the 18-year-old offered her successor the opposite advice: "Say what you have to say when you have to say it. Don't hold nothing back."
Some school officials, on the other hand, seem baffled by her feelings of being squelched.
Ferry District representative Sharon Belton-Cottman, who just ended her term as School Board president, called the criticism "not a fair assessment," saying Walker had ample opportunity to speak out. And district administrators pointed to efforts on some of the issues Walker said she was ignored on – such as student mental health and attendance during the pandemic – adding that she was a key part of the mental health effort after Burgard won a state grant in 2018 to address that issue.
Toyia T. Wilson, associate superintendent for secondary school leadership, noted Walker even made a presentation to the School Board on the program.
As for attendance problems during the pandemic, when kids had trouble logging on for remote learning or faced other challenges and then were marked absent, that was an issue all districts faced as they were forced to do things differently, said Tonja M. Williams, associate superintendent for student support services. She said Superintendent Kriner Cash realized families were facing difficulties and didn't want any punitive measures.
At the same time, she said, New York State demanded that kids have meaningful engagement, not just log in, so the district tried to find out what issues families were facing and help work through them while also going back and correcting any attendance errors.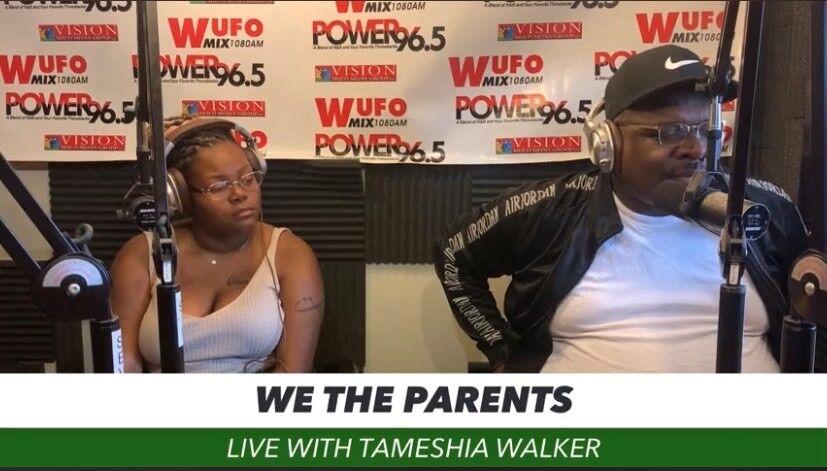 But Walker said those weren't the only issues. As an example of how her voice was muffled, she said she had difficulties as a first-generation college student dealing with the convoluted application and essay process – difficulties many students encounter, and which Wilson and Williams said the district made concerted efforts to help with, setting up teams at each school to reach out to families and make sure kids were on track. 
Nevertheless, Walker said she had to seek outside help, but when she tried to raise such issues, based on her wide network of social media contacts with other students having similar issues, school officials felt like she was targeting certain teachers or counselors or bashing Burgard.
Burgard Principal Charlene Watson said she doubts anyone told Walker not to raise certain issues, but that the senior was counseled that what she took to the School Board had to be grounded in facts, not just the student's personal opinion or experience. She added that the job entailed taking the concerns of the Student Council to the board, but she and Belton-Cottman noted that Walker missed Council and board meetings.
Walker, who lives on her own and worked two jobs – overnight at a human services agency and after school at a restaurant, while handling her school positions – concedes she missed meetings and forums.
"After I realized I wasn't being listened to, I just kind of gave up. And that's one of the things I 100% regret," along with not speaking out more, she said.
She also never told Belton-Cottman – who helped her with things like what to include and not include in her board profile, and also made a point of asking her opinion at board meetings – that she felt she was being censored. The board member was incensed at that possibility and wants to get to the bottom of it.
Why didn't she tell the board president about it?
After the Burgard social worker she praised as "my school mom" encouraged her to speak out and then was removed from the post working with the Student Council – the principal said it was for unrelated reasons – Walker said she was told not to talk about it, and so she didn't think she could talk to Belton-Cottman about her concerns.
However, she will be able to talk about them now, to an even bigger audience. She is slated to tell her story when We the Parents appears before the Common Council's Education Committee on July 27. She also was on the group's radio show last weekend, and may appear on its July 22 student roundtable podcast.
Samuel L. Radford III said the group realizes it's important to bring students' voices into the mix in a meaningful way to augment data like test scores and graduation rates. 
"Students give the most accurate feedback on whether what you're doing is working or not," said Radford, the former longtime president of the District Parent Coordinating Council. "The fact that (something) is a good idea for adults does not mean it's working for students."
He and others familiar with the situation point to a "don't bash the board" mentality in taking Walker's complaints seriously.
After being an education reporter early in my career and dealing with school officials as an opinion writer over the years since, I also know how zealously they guard a school's or district's reputation and are scared to death of what students might say if given an unfiltered platform.
At the same time, they have the job of molding young people into responsible leaders who do their homework.
But Walker doesn't strike me as the type of young adult who just spouts criticisms off the top of her head.
And indeed, school officials seem proud of her and all she's accomplished in the face of long odds.
"She's very mature, very thoughtful," Wilson said. "Hopefully, she comes back and becomes that leader we need in Western New York."
But for all she's managed to do as a student leader, Upward Bound pre-college program participant and Burgard scholar with a 95.6 average while working two jobs, her most important accomplishment may be in having the courage to shine a spotlight on the role of the School Board's student representative. In going public with her travails, she may help ensure that her successors have the freedom to speak out so that the district benefits from unfiltered feedback from its most important constituents: its students.