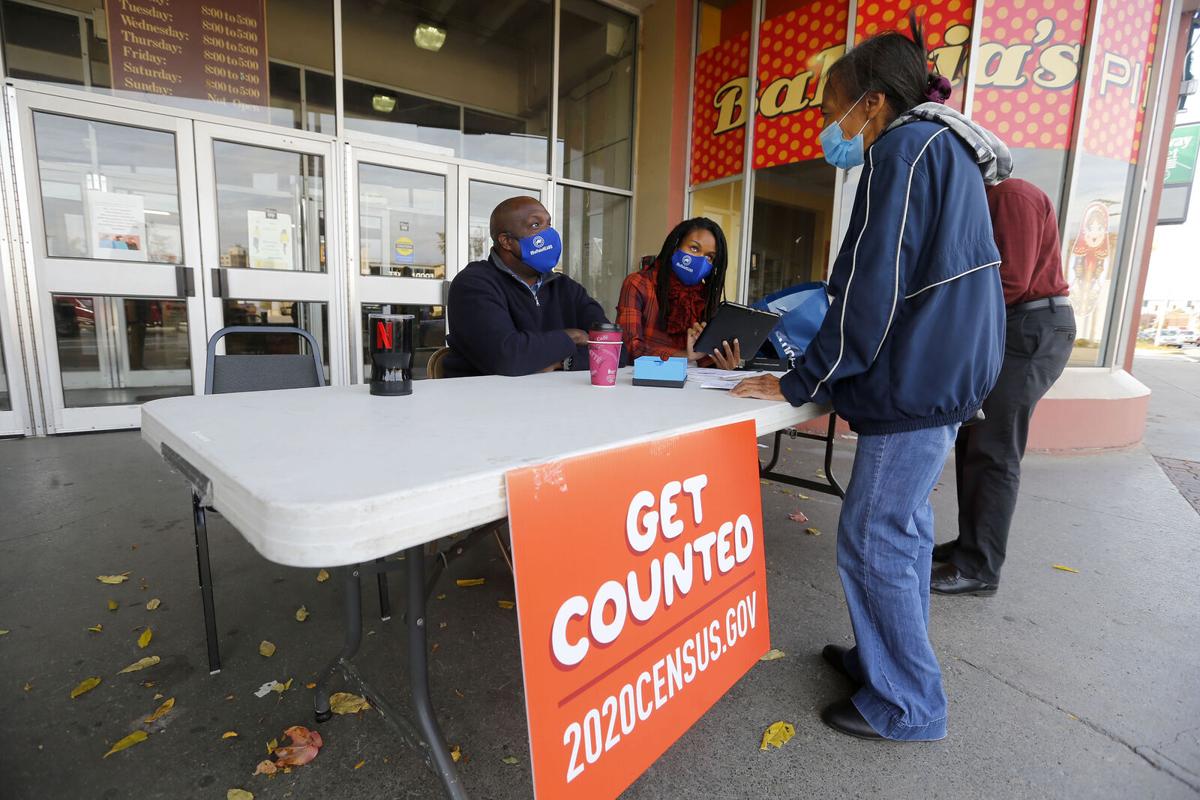 The U.S. census numbers out this month showing that Buffalo is growing for the first time in 70 years – and that Erie County is growing, as well – set off jubilation in city and county halls, and for good reason.
In addition to meaning more federal aid and a better chance of shielding the area from the loss of a congressional seat, it also sends a message to businesses already here and those looking for new locations: Buffalo has a growing population that can make your enterprise profitable.
But the confetti hadn't even hit the ground yet when an email arrived. The eye-catching subject line: "Report finds Buffalo population declining."
The report from Inspection Support Network lists Buffalo-Cheektowaga-Niagara Falls 48th out of 55 large metropolitan areas when it comes to growth, saying the regional population declined by 0.7% from 2015 to 2020.
While I usually scoff at the area's sensitivity to any negative portrayal, this one brought to mind the warning about "lies, damned lies and statistics" because it could have concrete economic implications. If that perception of shrinkage takes hold, the reality of growth in Buffalo and Erie County – which drive the region – could be drowned out by the fact that outlying areas like Chautauqua or Cattaraugus counties aren't keeping pace.
But Thomas Kucharski, president and CEO of the region's job creation agency, takes such hits in stride.
"With social media, everybody's an expert," he said wryly, adding that Invest Buffalo Niagara would drive itself crazy if it reacted to every such email.
Instead, the agency focuses on putting out "real facts," and the numbers showing Buffalo grew by about 17,000 people, or 6.5% – and Erie County by over 35,000, or 3.8% – are real.
It's what those who market the area have been waiting for since the population decline began in the 1950s. And while it seems obvious that growth means a larger customer base for existing or potential businesses, that's not the impact Kucharski cites first.
Instead, he points to employment, with labor being "the most important site criteria" for companies deciding where to locate.
"For the 20-plus years I've been at this here in Buffalo, one of the hardest things we've had to demonstrate to companies … is do we have enough qualified people they can hire?" Kucharski said. "In regions that are growing, it's a much easier question to answer because you've got an influx of new people."
With the latest census data showing such growth in Buffalo and Erie County, Invest Buffalo Niagara finally has a new marketing tool to work with.
"We've been putting that news out everywhere," Kucharski said.
Not that a growing customer base isn't important, too. He notes that businesses also look for places with more people with "disposable incomes that will sustain their operations."
"It all works together," he said, explaining that once an area has customers, it's easier to attract businesses. "It all works in a kind of a circle."
He said that's why a lot of the Buffalo Billion and other such efforts were devoted to getting people to want to be here, and why Buffalo partnered with Rochester – to create a bigger labor pool – in the unsuccessful effort to win an Amazon headquarters a few years ago.
Now Buffalo is growing on its own, thanks largely to increases in the numbers of people of color, including an influx of refugees and immigrants.
In addition to the economic benefits, Kucharski said population growth also brings new energy, new ideas and new perspectives.
"If you don't have it, it's really difficult to grow your region," he said, adding that such growth also must be sustained with policies that facilitate such characteristics as livable, walkable communities and racial and social equity because both companies and workers take note of such factors.
And while Buffalo is growing, other places are growing faster, meaning the city and county have to keep doing what is working.
The region also has to keep playing PR whack-a-mole.
Even though the report from Inspection Support Network, which helps home inspectors automate their services, came out a week after census data showing Buffalo's growth, it was not based on actual census numbers because figures for metropolitan statistical areas have not been released yet.
Instead, a spokesman said by email, it was based on the population estimates done between the decennial head counts. ISN undertook the analysis because of its links to the real estate industry, whose growth at the local level is tied to population changes.
The report looked only at the last five years, the spokesman said, because that "more accurately captured recent population trends."
While they don't chase every such report, Kucharski said Invest Buffalo Niagara will reach out if a "significant publication" with a significant following puts out something the agency feels gives the wrong impression of what's happening here.
Given Buffalo's older housing stock, the number of properties that are passed down and the number of sales done without inspections, he questioned the relationship between inspections and population growth.
Bottom line: This is not one of those reports that Invest Buffalo Niagara feels compelled to follow up on.
But the reality is that it also probably won't be the last. Such reports illustrate that when it comes to marketing a region in the midst of a turn-around, eternal vigilance – to modify an oft-quoted phrase – is the price of growth.