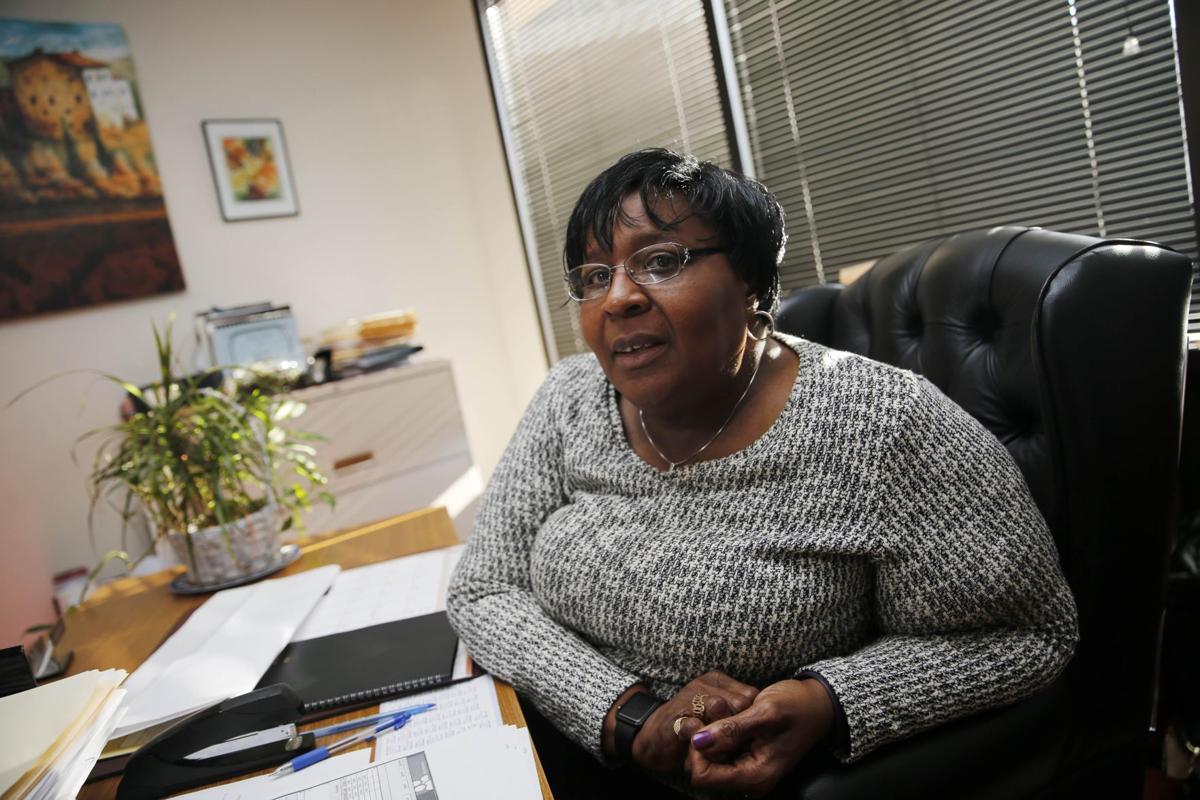 To those readers who think I hate white people, I can say categorically: You're wrong.
And I have the papers to prove it.
Years ago, I took the online implicit association test that – though critics balk – creators at Harvard University and the University of Washington argue can uncover the racial biases we are not conscious of even having.
The result? According to my test: Your data suggest a slight automatic preference for European American compared to African American.
After all, I came up in an era in which we – all of us, regardless of race – were bombarded with standards and media images that made white people and white culture the barometer against which everything else was measured. Any Black would be lucky to totally escape the ravages of such indoctrination.
That comes to mind now because of the equally unsurprising case of Niagara County Elections Commissioner Lora Allen, who was surreptitiously caught on a recording by a Black elections clerk saying she would not hire another Black person "never again, as long as I live. They give me all kinds of problems."
The fact that the commissioner also happens to be Black gives the story, reported in The Buffalo News earlier this month, a kind of "man bites dog" quirkiness. But that belies the fact that African Americans are not immune to the same forces that shape white attitudes.
The elections clerk, Nakesha M. Bradley, has filed a complaint with the state Division of Human Rights, while the Niagara County attorney wondered aloud, "Is that possible, for a Black woman to discriminate against a Black person like that?"
Granted, what Bradley captured on her recorder sounds more akin to something a white landlord might say in never renting to Blacks. Or that a white banker might say in never lending to Blacks. Or that a white business owner might say in never catering to Blacks.
But one of our dirty little secrets is that Blacks often express the same attitudes when around one another.
For people of a certain generation – Allen is 65 – it's nothing new. They just don't expect to get caught on tape.
The attitude was mocked in the classic "Sanford and Son" episode of the 1970s in which Fred Sanford – always outspoken in disdaining "whitey" – wanted to be treated only by a white dentist when he got a toothache.
Networking guru George Fraser captured its devastating economic consequences when he visited Buffalo two decades ago and noted "the white man's ice is colder" in explaining why Black dollars don't recirculate among Black businesses.
Such Black-on-Black distrust and disdain is the unnatural byproduct of a society built on racist tropes that very few, regardless of race, manage to navigate unscathed. These structural aspects of racism, once in place, often operate on autopilot with no fingerprints attached, making them impervious to dismantlement – or even discernment.
It's why so many whites can rebel against the need for compensatory education like the 1619 Project or rail against critical race theory. But it's also why Black cops can abuse Black suspects.
No doubt, societal changes – including Blacks taking more control of their own education, in and out of school – have contributed to less susceptibility to the forces that mold such unconscious bias.
Yet it wasn't that long ago that #OscarsSoWhite was a hashtag, indicating that those forces still exist. So much so that her daughter's experience prompted University of Texas educator Toni Sturdivant to recently re-create a version of the famous 1940s "doll test" that was cited in the 1954 court case that outlawed school segregation.
None of that excuses individuals, Black or white, who succumb to such forces. The impact on their victims in terms of earnings, advancement, job security and stress levels is just as real regardless of the color of the person in charge.
In fact, the comments on the tape are so abhorrent that I can't believe Niagara County officials didn't try to resolve this case before it got this far.
Neither can Tully Rinckey attorney Adam Grogan, who represents Bradley.
"People seem to be less interested in this recording than they should be," said Grogan, adding that he's rarely had such a compelling piece of evidence despite doing this kind of work for a long time.
He's still waiting to hear from the Division of Human Rights, which he said typically schedules a conference call with the parties within 180 days.
But no matter how this case turns out, it's a reminder of how pernicious racism remains and how wide a net it casts. Not only does it too often result in whites and white-designed systems holding back people of color. Its most insidious effect may be that it still causes some Blacks to do the same thing.