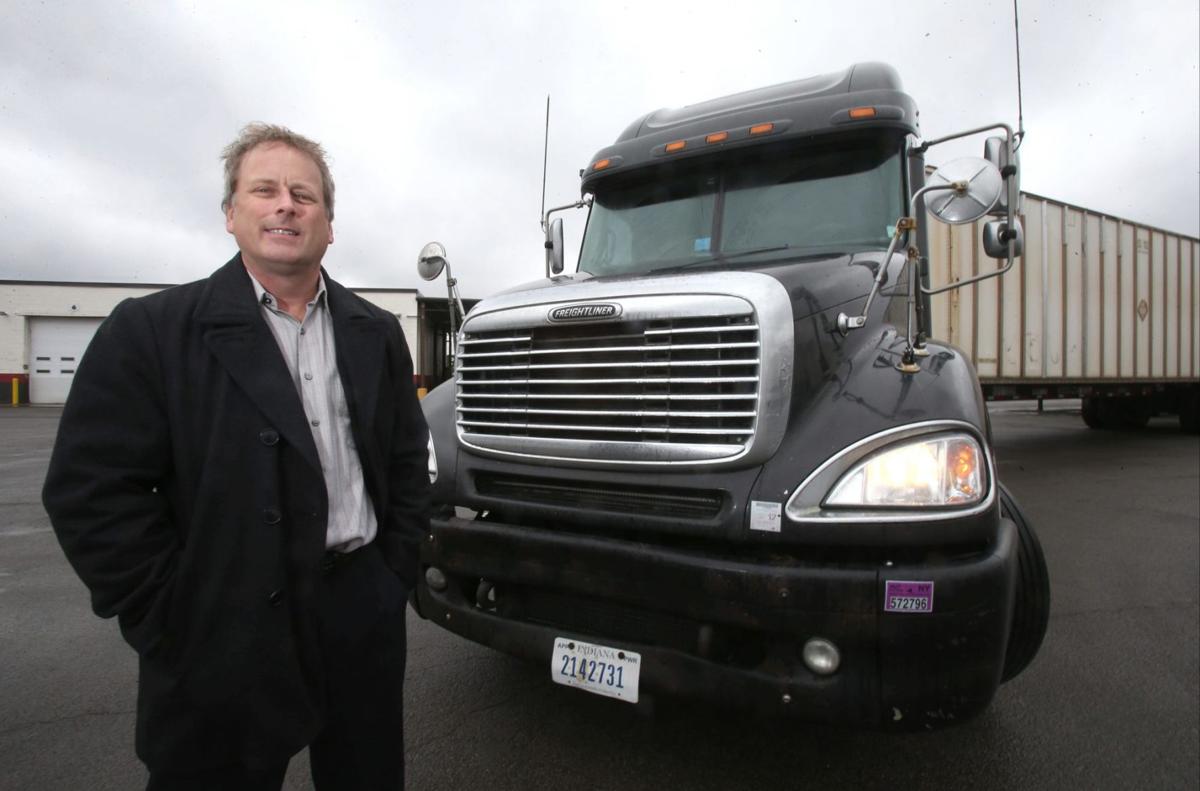 The Erie County Industrial Development Agency on Wednesday approved a package of $236,500 in tax breaks for transportation firm Roar Logistics to support a $2.61 million project to construct a new two-story office building on the edge of Larkinville.
The company, founded in 2003, is working with Christopher Jacobs of Avalon Development and Alan Dewart of Seneca Development and Management Corp. to build a 12,400 square-foot facility to house its operations at 535 Exchange St.
Roar, which employs 43 but plans to add 14, would be relocating from 9,000 square feet at its current site in the Adam's Mark Hotel on Church Street in downtown Buffalo.
According to the IDA application, company officials wanted to stay in the city, but needed free or low-cost parking. The Exchange Street site is "one of the few sites that meets Roar's needs," it said.
The project would include a 67-space parking lot on the polygon-shaped parcel, which is already owned by Jacobs, the former Erie County clerk who is now a state senator from Buffalo.
However, the firm said, it needs the tax breaks to keep its occupancy costs competitive with other possible locations elsewhere. "Roar Logistics is able to conduct its operations most anywhere within the U.S.," the company said in the application.
The ECIDA unanimously approved $149,000 in property tax breaks and $87,500 in sales tax incentives. The agency estimates that the project will generate $40,500 in revenue to the city of Buffalo and Erie County over the abatement period.
Roar is a third-party transportation provider, offering truckload, intermodal rail and international freight-forwarding services. The company provides distribution support services for transportation clients such as Domino Foods, Exxon-Mobil Corp., PepsiCo, Sahlen's Packing Co., Rich Products, Archer Daniels Midland, Serta, Welch's and Ocean Spray.
Besides its headquarters here, the company has offices in Georgia, Illinois, California and Texas. The company, a subsidiary of Rich Products Corp., is led by Robert Rich III, and the name is an abbreviation for "rail, ocean, air and road."
Located next to the CSX railroad tracks in a "highly distressed" area at the intersection with Hamburg Street, the vacant 0.92-acre site was part of a rail yard that ran along Exchange Street. Jacobs purchased the land from the city, which in turn had acquired it earlier from Conrail.