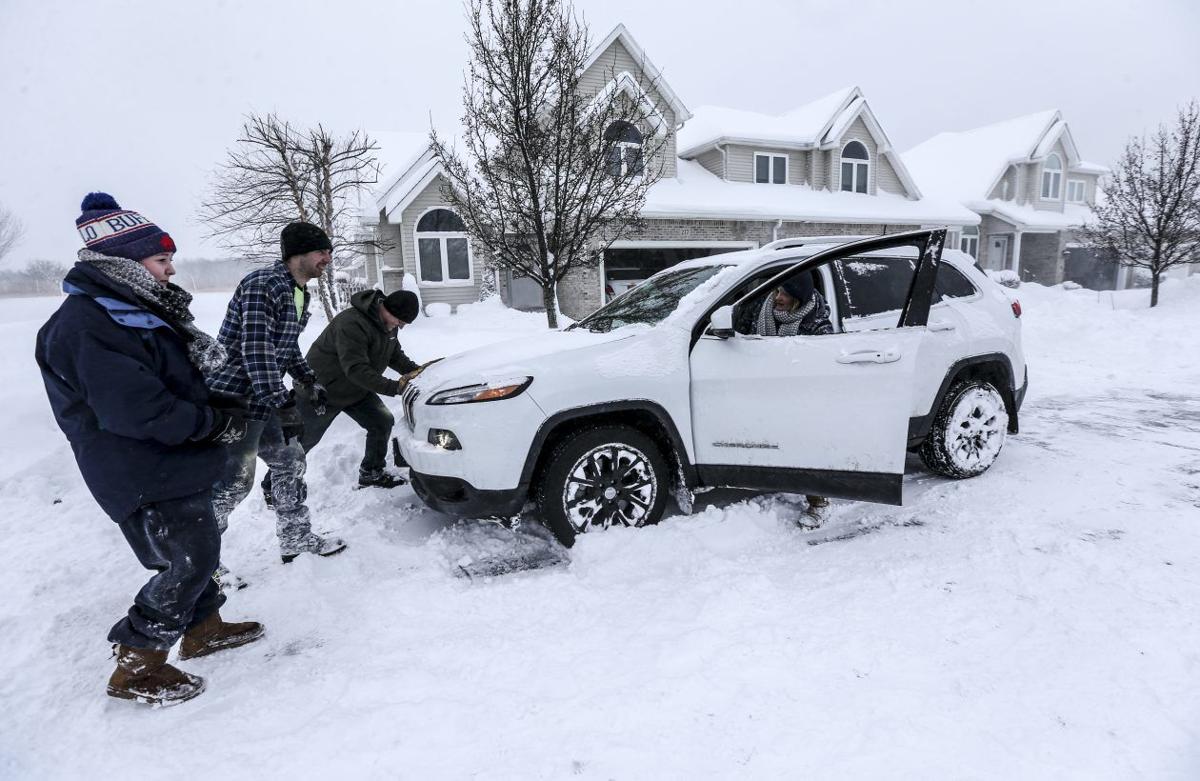 Closures and advisories remain in place for the following communities and roadways.
Road closures
•  All of Route 400 is closed due to "extremely poor conditions" reported by the Erie County Sheriff's Department, Erie County Executive Mark Poloncarz tweeted early Thursday morning.
• Route 219 is closed in both directions from the Thruway to Peters Road.
• Route 5, including the Skyway, remains closed in both directions from Rogers Road in Hamburg to the 190 downtown.
• Abbott Road is closed between Route 20 and Route 20A.
• Tractor-trailers and buses remain banned from driving on the Thruway from Exit 46 to the Pennsylvania border.
Travel bans
All travel bans have been lifted. A general driving advisory remains in place across Erie County.
States of emergency
States of emergency remain in effect for Erie County, Genesee County, Buffalo, Lackawanna and Cheektowaga.
The Buffalo News: Good Morning, Buffalo
The smart way to start your day. We sift through all the news to give you a concise, informative look at the top headlines and must-read stories every weekday.