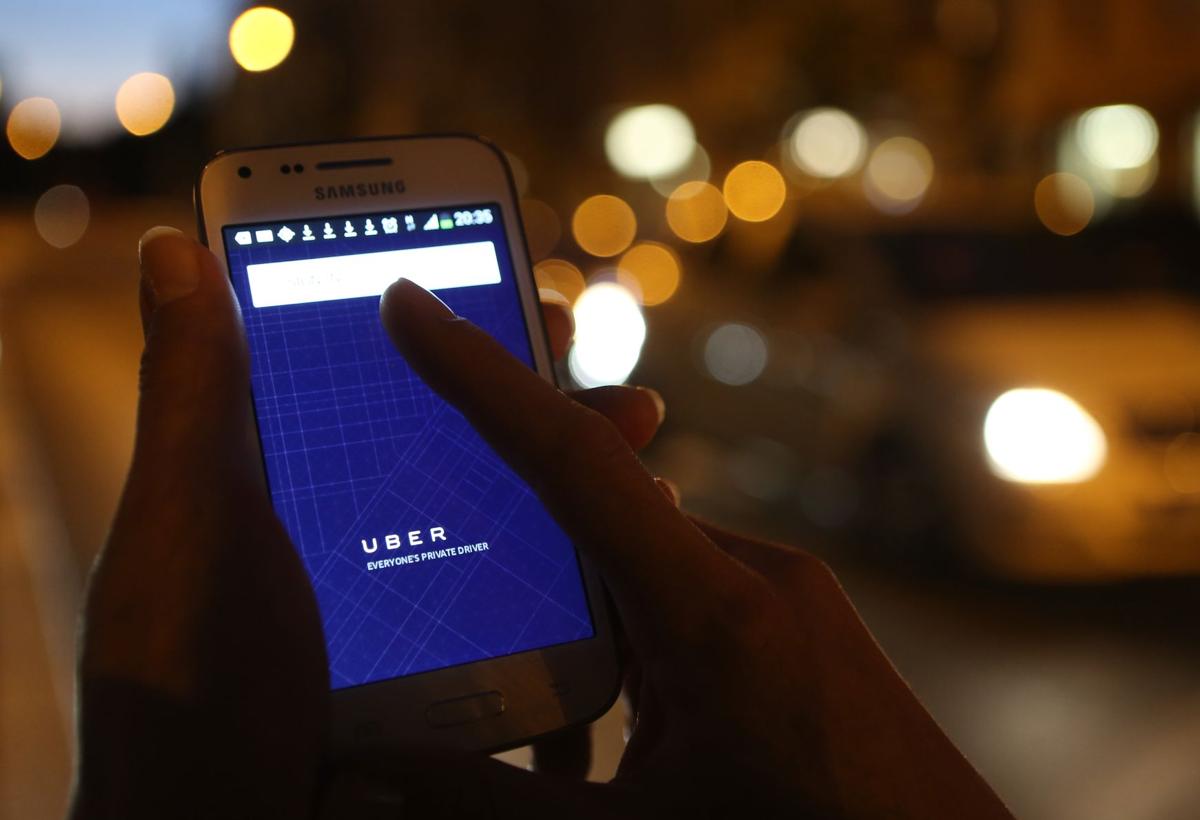 ALBANY – A new industry plans on opening up in the Buffalo area in June, but it's not coming with some shiny new buildings or even desks, filing cabinets or any manufacturing equipment.
Ride hailing, featuring Uber, Lyft and possibly others, is expected to start service June 29 and quickly redesign the way people get around the region.
Uber says 5,000 people from Erie and Niagara counties already submitted documents to become drivers for the company in the region. The San Francisco-based company also is working furiously in Buffalo and other upstate cities to cut transportation deals with airports and entertainment and sports operators so their drivers can have easy access to pick up and drop off passengers.
And Uber is in the midst of building "geo-fences,'' a sort of virtual perimeter that can draw a radius around or a line across an area to allow a driver to pick up in Niagara Falls, N.Y., but not Niagara Falls, Ontario.
"You only get one chance to make a first impression, and we want to have the right system in place and we want to make sure both drivers and riders feel good about the launch,'' said Josh Gold, Uber's New York policy director.
That launch is coming June 29 – earlier than originally thought. The new date lets the services get up and running in time for the July 4 holiday.
But the state still has not released regulations for how ride-hailing companies will operate.
Executives with Lyft, based in San Francisco, did not grant a request for an interview. A spokeswoman would only say that hundreds of people have signed up to become Lyft drivers in upstate.
An Uber spokeswoman said more than 5,000 people in Erie and Niagara counties have submitted documents, like driver's licenses and insurance verification, and agreed to let the company perform a background check on them. But drivers will not be required to get fingerprint-based criminal background checks.
Bano Shah, who lives on the border of Amherst and Lockport, is among them. Shah, 40, a married mother of three, has a full-time job as a floor manager at a 7-Eleven in Lockport.
She's hoping to make some extra money driving on weekends.
"My kids are growing up," she said. "They're going to be going to college soon."
Shah has used Uber in other cities, including New York City, and says she was impressed by the experience. "Uber drivers are friendly," she said. "The cars are clean. It's nice to be able to go and get service anywhere."
Shah plans on working on the weekends but not late at night. She likes that drivers can pick and choose the riders they pick up.
"I think it will be successful," Shah said. "A lot of people have been waiting for Uber. Students will use it."
Uber has held recruitment events at an Amherst hotel to boost the sign-up numbers.
"It's good for the demand we expect to see in the region … We're on the way to hitting our internal target,'' Gold said of the driver sign-up numbers.
Ride-hailing drivers are not employees of the companies, but are private contractors who pick and choose their own hours to ferry passengers from one point to another.
Uber did not provide the number of consumers who have downloaded the app from the Buffalo area. Executives caution that they don't know how often its drivers will be on the road with their app turned on to pick up drivers. Some drivers could work full time doing ride hailing, and some might work a single Saturday a month just to earn some extra money.
"It's totally up to them,'' Gold said.
Cab companies are watching as these internet-based transportation companies set up in upstate.
Bill Yunkhe, president of Buffalo's Liberty Yellow Cab, criticized the state for not yet producing regulations that Uber and the drivers will have to follow, such as for insurance and safety.
The state still is working on the regulations for ride-hailing companies, outside of New York City, which regulates the industry there.
Taxi companies raised questions over less-intensive criminal background checks for the app-based drivers than for taxi drivers.
"I think people should be careful,'' Yunkhe said of consumers who jump into a ride-hailing driver's vehicle.
The state Department of Motor Vehicles said it expects soon to release the regulations to oversee the industry.
Still uncertain is what options consumers might have beyond Uber and Lyft. Buffalo News calls to smaller ride-hailing companies – such as Gett and Fasten – were not returned.
Yunke's taxi company has created a ride-hailing app and is starting a separate division to compete with Uber and Lyft in Buffalo. Though he recently purchased special ride-hailing insurance, he said the service will not start until the state issues the required ride-hailing regulations.
Uber in recent weeks has dispatched some of its operation team from its Manhattan offices to the Buffalo area to push their services with tourism agencies and local government officials.
The company has spent much time working with local police agencies to determine the best pick-up and drop-off zones around major sports and entertainment facilities. Company officials also walked with law enforcement and executives with Pegula Sports and Entertainment at New Era Field and KeyBank Center to identify special zones that drivers and passengers will see on their smartphones as places to go after a Bills or Sabres game to get their ride.
"Those areas aren't chosen by random by us. We had walk-throughs with police so we're all aligned on the best traffic flow to pick up passengers,'' Gold said.
Uber and the Pegula company recently signed a deal for Uber to become the "official" ride-hailing company at Bills, Sabres and other sports and entertainment events.
Uber also is working on cutting access agreements with airports so ride-hailing drivers can serve the facilities alongside existing taxicab operators. No agreement has yet been signed for the Buffalo airport, Gold said.