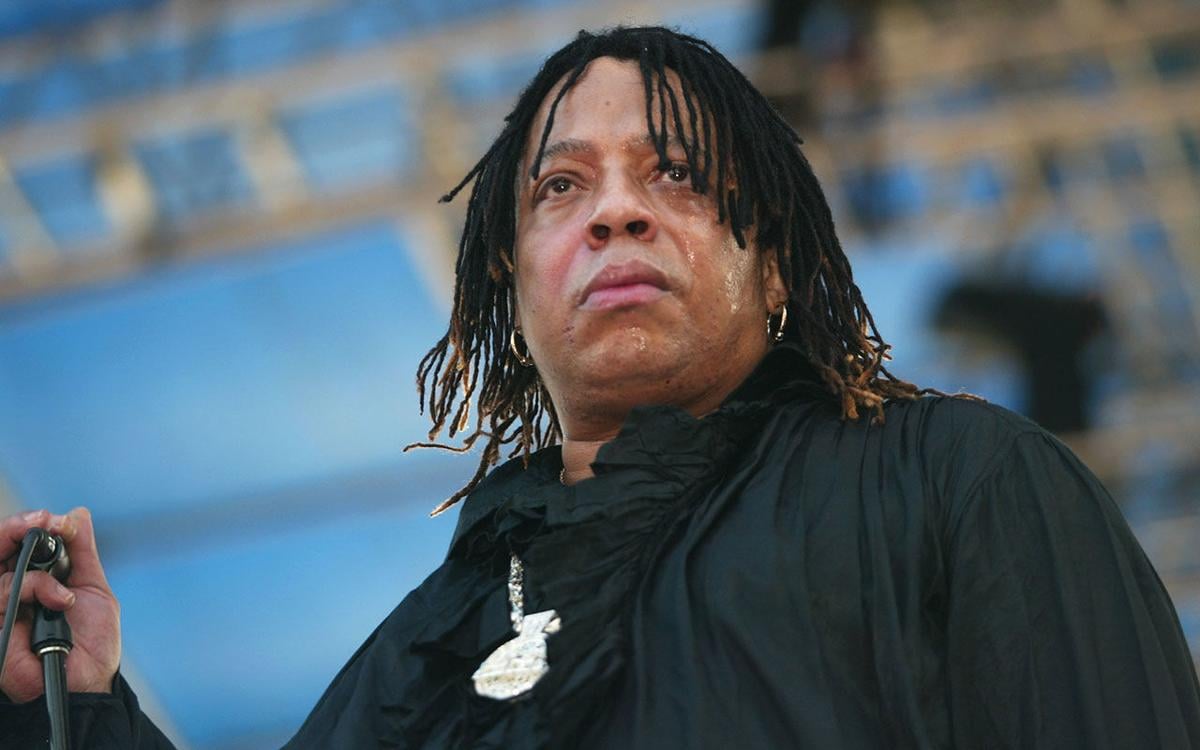 The late R&B singer Rick James was accused in a Child Victims Act lawsuit of raping a 15-year-old girl at a group home for troubled youths in Buffalo in 1979, shortly after he became a star.
The unidentified plaintiff's lawsuit, seeking $50 million in damages, was filed Thursday against Rick James through the James Ambrose Johnson Jr. 1999 Trust, a trust in Valencia, Calif., run by the singer's estate.
The lawsuit alleges James raped the girl in a bedroom at a group home on Richmond Avenue, where the girl temporarily lived with other children in a youth detention program. The plaintiff said she did not know who James was when he visited the adults who ran the house and James was introduced to the residents.
"Almost immediately, Rick James was very suggestive and inappropriate towards me. He made me feel very uncomfortable," the woman said in an affidavit filed with her lawsuit.
She said James confronted her when she was in her bedroom. When she tried to resist him, he threatened her, saying, "Shut up and quit moving or I'll cut you." The woman said she suffered physical, psychological and emotional problems as a result of the rape.
A halfway house for girls was located in the late 1970s at 567 Richmond Ave., a property that was owned by New York State, according to Erie County property records and a Buffalo city directory published by R.L. Polk & Co.
The woman told someone James raped her after it happened, but did not report it to police, said Darren Seilback, an attorney with the Oddo & Babat law firm in New York City.
"She did report it. More facts will come out as the case proceeds," said Seilback, who declined to say who his client told about the incident.
He said the woman never confronted James after the alleged assault or contacted any representatives of the singer.
The James Ambrose Johnson Jr. 1999 Trust is named after Rick James' birth name. A representative of the trust did not respond to requests for comment from The Buffalo News.
James, a Buffalo native, became a star in 1978 after the release of his album, "Come Get It." His best-known single, "Super Freak," was released in 1981.
James, who had cocaine and other drug problems throughout his life, was arrested in 1991, accused of holding a 24-year-old woman hostage for days, forcing her to perform sexual acts, and torturing her. While awaiting trial on that case, he was charged with kidnapping and assaulting a music industry executive. 
A California jury found James guilty of one assault and he pleaded guilty to another in 1994. He was convicted of holding a woman against her will and forcing her to have sex with his girlfriend during a six-day cocaine binge. He was sentenced to five years and four months in prison. James was released from prison in 1996 after serving more than two years.
In 1998, James was accused of sexually assaulting a 26-year-old woman, but the charges were later dropped.