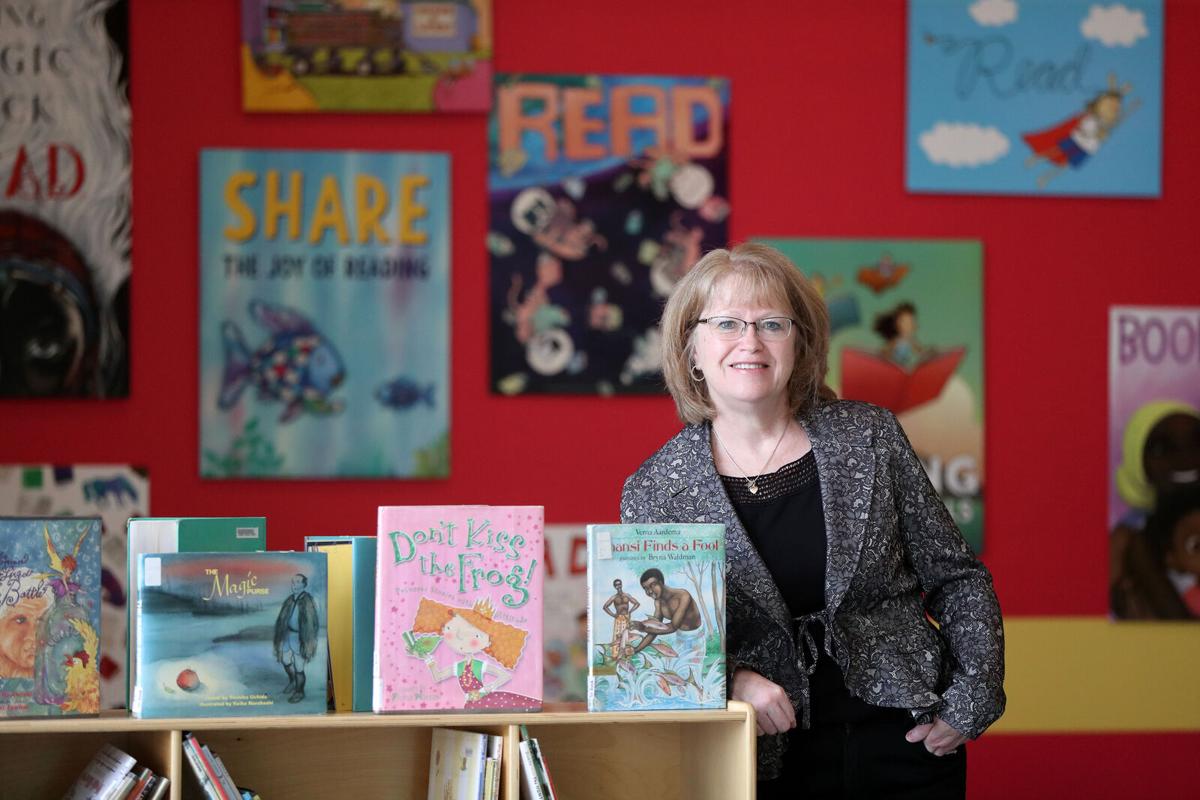 When Mary Jean Jakubowski stopped by the University at Buffalo's library school to pick up a brochure for a friend in summer 1990, she had no idea that simple errand would change her life.
The future director of the Buffalo & Erie County Public Library met Gerald Shields, the library school's assistant dean, who convinced her to apply to library school. 
Jakubowski began that fall and graduated with a master's degree in library science in September 1991.
Four months later, she began a 29-year career at the library system, capped off by serving the last 10 years as director.
Her retirement takes effect June 20. 
"I have found my work at the library very rewarding because the mission is very dear to my heart," Jakubowski said. "Helping people is something I not only believe in but was brought up to do."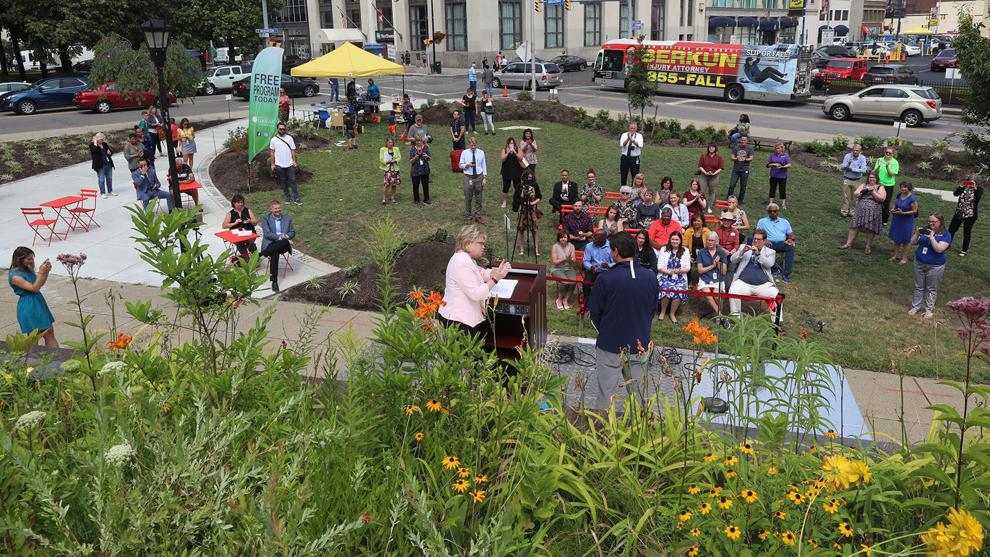 "Buffalo & Erie County Public Library is very fortunate to have had Mary Jean as director for the past decade," said Kathleen Berens Bucki, who chairs the board of trustees. "She has been a diligent and forward-thinking leader who continuously stressed the critical importance of establishing library-community partnerships, outreach activities and lifelong learning through library resources."
Bucki said a library search committee has begun a national search process to find Jakubowski's successor. The board of trustees is expected to name Jeannine Doyle, the library's chief operating officer, as interim director at the board of trustees meeting on June 17. 
Jakubowski has overseen a library system that has an annual budget just under $30 million, has 30 branches and employs over 600 full- and part-time employees, with about a third in the Central Library. 
She has direct administrative authority over the Central Library and eight city branches, and oversees services, such as internet support systems, circulation and materials, for the 22 branches outside the city. 
One of her greatest rewards, Jakubowski said, was how the library helped people overcome their isolation during the first months of Covid-19. Some 6,000 new electronic library cards were issued between mid-March to mid-July, when the system's buildings were closed.
"People were really looking for ways to stay busy and keep their minds active during this period of time when you really couldn't go anywhere," Jakubowski said.
State Sen. Sean Ryan, who chairs the committee on Libraries and Education Technology, praised the leadership Jakubowski showed during the pandemic and throughout her career.
"The humility she has shown throughout a career filled with accomplishments makes her a shining example of someone who does the work for the right reasons," he said.  
Jakubowski was born in Buffalo and raised in West Seneca, where she graduated West Seneca West. She received an associate's degree in occupational therapy assistance at Erie County Community College, and worked 10 years as an occupational therapy assistant in long-term care facilities.
Seeking a career change, Jakubowski enrolled at Medaille College and received a bachelor's degree in general studies. She considered attending graduate school to study social work, before that fateful trip to library school. 
"I never thought in a million years that I'd be a librarian," Jakubowski said.
Jakubowski was well-prepared to become the library system's director.
Her career as a librarian began at the Central Library in the literature and education department. From there she worked in various departments, including business information, the humanities, social sciences, science and technology and oversaw the page staff.
She also worked Sundays at the Orchard Park Public Library in the late 1990s.  
Jakubowski then was put in charge of the circulation department, where she helped create a virtual reference library and oversaw the library's storage areas in the 400,000-square-foot Central Library and had a larger supervisory role.
In 2001, she became the library system's assistant deputy director and human resources officer, drawing on the managerial and human resource experience in her former career. She continued moving up the ranks in 2006 with a promotion to deputy director and chief operating officer.
She was appointed library director in 2011.
"It's been beneficial to have had multiple experiences throughout my career," Jakubowski said. "It's such a complex operation that I think having that varied background truly helped me to become the library director I am today."
When Jakubowski started working as a librarian, digital materials had not yet begun to change the library system.
"The internet was this little-known resource, and not really present in the library," she said.
Today, the library is a vastly different place, she said.
"I have watched the library world evolve and transform," Jakubowski said. "The one constant in libraries today is change. The public's needs are constantly changing, and what resources are accessible to libraries is also constantly changing."
Jakubowski said the library is always seeking to achieve the right balance between physical and electronic materials.
She struggles with that, too.
"I have found a new love for electronic resources, but I'm still a diehard hold-the-book-in-your-hand, old-time librarian," she said.
The library still brings in tens of thousands of physical pieces of material annually, from books and magazines to DVDs, she said.
During Jakubowski's tenure, there has been controversy over the number of books discarded from the system's collection. She said all libraries pare down their collections to bring in new books, and the Buffalo & Erie County Public Library has been no different. 
Teamwork, communication, efficiency and flexibility, she said have been a hallmark of her tenure. 
"We can pivot on a dime to get services into the community," Jakubowski said, praising her staff, library administrators and the library's board of trustees.
The library system has also enjoyed "tremendous support" from the county executive, the county Legislature and state officials, she said.
Jakubowski said her decision to retire came after she broke her ankle in February, and had time to put her life in perspective. With one daughter in Florida and another who recently moved to Austria, she also wanted more time to travel and see them.
While Jakubowski will be retired, she won't be entirely gone.
After all, she has a library card.
"Librarians never fully retire," she said. "We just take on a new role in the library, and that's being a library patron."
Mark Sommer covers preservation, development, the waterfront, culture and more. He's also a former arts editor at The News.