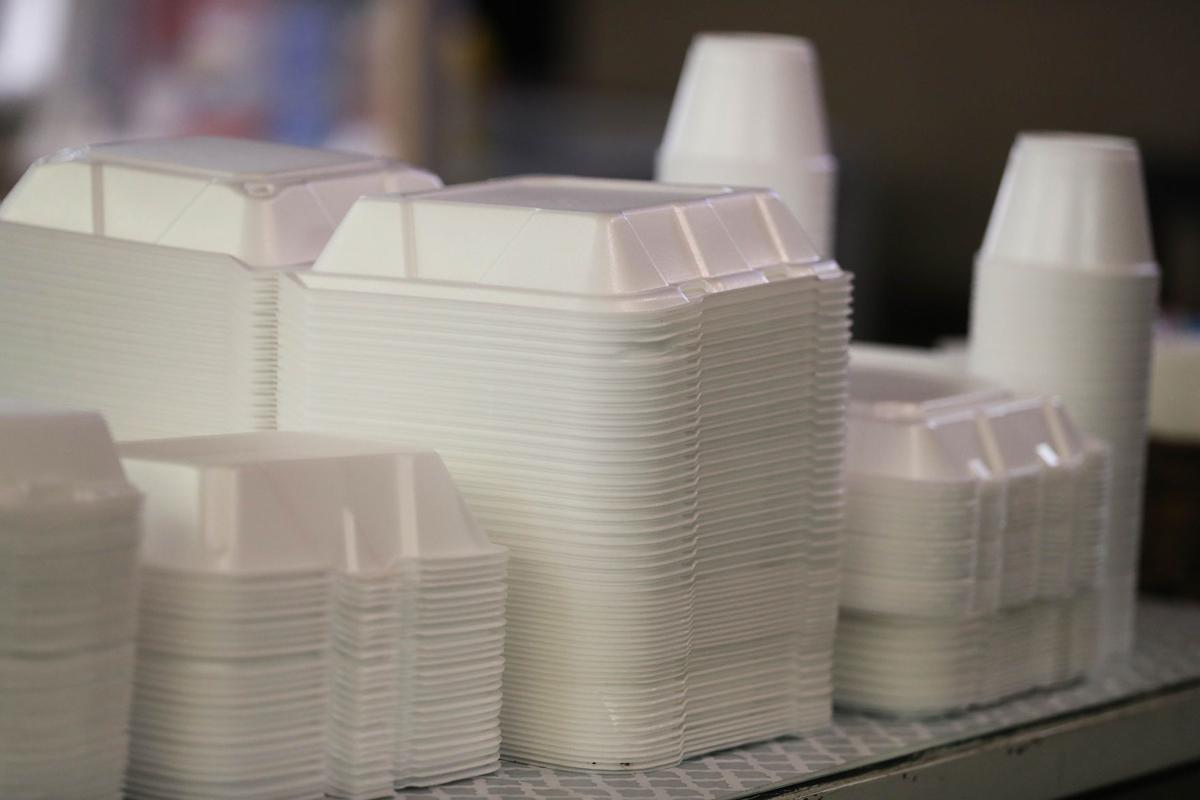 ALBANY – New York would join a growing list of states and municipalities seeking to ban single-use Styrofoam containers for beverages and food under a proposal unveiled Tuesday by Gov. Andrew M. Cuomo.
The new environmental push in Albany comes as a new state law banning most single-use plastic bags is set to kick in next March.
Cuomo is proposing that his single-use polystyrene foam food and beverage container ban takes effect in 2022.
The announcement Tuesday was part of a public relations campaign Cuomo began this week to trickle out elements of his Jan. 8 State of the State address.
Maine became the first state earlier this year to enact such a prohibition, which was also implemented in New York City.
The Democratic governor would ban the containers, commonly called Styrofoam, now used by restaurants, convenience stores, delis and food trucks, with some exceptions, such as egg cartons. He also is seeking to ban the use of polystyrene materials called packing peanuts. His plan would also give the state's environmental protection agency broad abilities to enact other packing material restrictions.
"Styrofoam is one of the most common pollutants and a public health hazard that impacts humans and the environment alike,'' Cuomo said Tuesday.
Environmental groups praised the plan, with one group, Environmental Advocates of New York, encouraging Cuomo to not wait until 2022 to enact the bans but to make them effective in 2021. "Every single-use polystyrene food container and every plastic packing peanut is a scourge that lasts hundreds of years – threatening our health as they persist in our environment," said Kate Kurera, the group's deputy director.
But the leading restaurant lobby group urged any final ban include a hardship provision – such as one available in New York City to certain-size restaurants – to permit businesses to continue offering the containers.
"While we encourage sensible measures that are good for our environment, we must also be mindful of placing additional burdens on restaurants that already struggle to navigate all the government red tape associated with hundreds of regulations,'' said Melissa Fleischut, president and CEO of the New York State Restaurant Association.
Besides egg cartons, Cuomo's plan would also exempt Styrofoam containers used by establishments to pack raw meat or fish, as well as prepackaged food sealed prior to a consumer's purchase. A series of fines would be imposed on violators. Precise details of the proposal won't be revealed until sometime next month.
U.S. states and cities are years behind some other nations in restricting Styrofoam food and beverage containers.