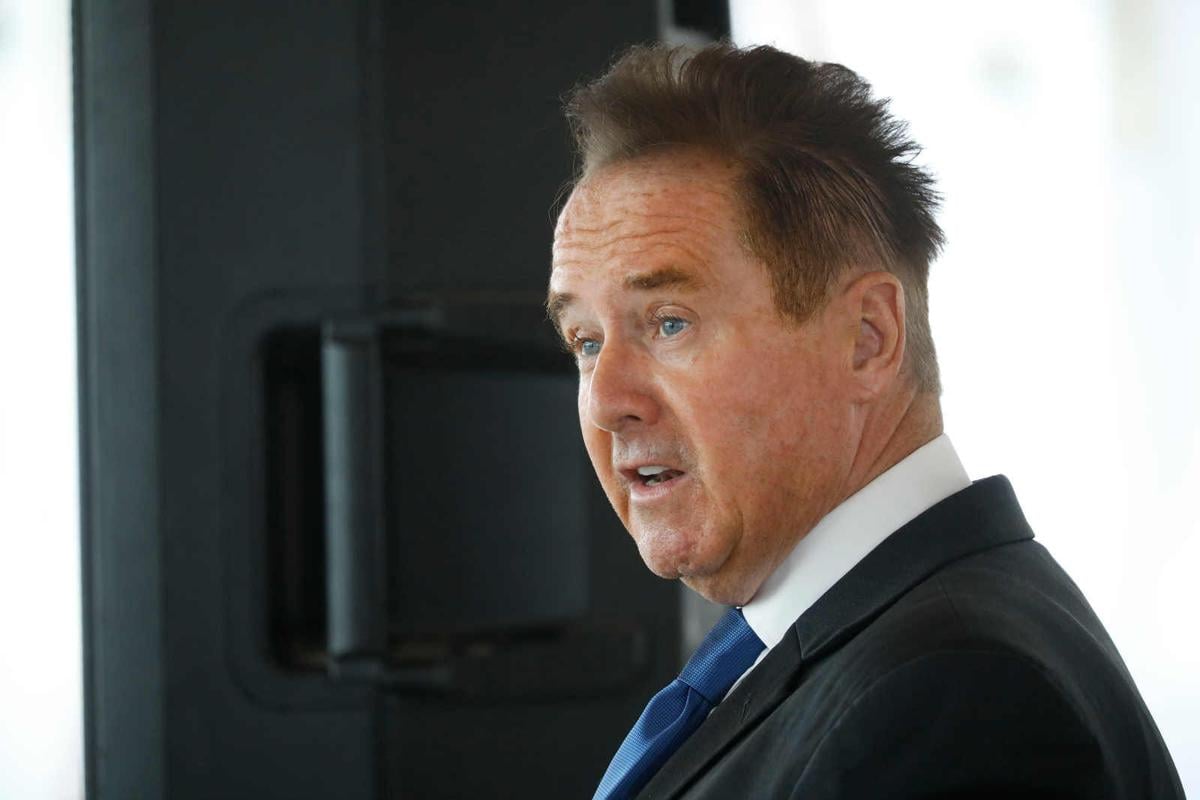 WASHINGTON – Republicans on Tuesday targeted Rep. Brian Higgins for defeat in 2022 – even though the Buffalo Democrat won every one of his eight re-election bids by at least 30 percentage points.
The National Republican Congressional Committee made that move in light of the fact that New York will lose a congressional seat after reapportionment in 2022. That process could end up putting more Republican-friendly suburban and rural areas into Higgins' district, which is now mainly urban.
"Republicans are prepared to put every seat in play and that includes Rep. Brian Higgins," said NRCC spokesman Michael McAdams. "Facing historic headwinds, an uncertain redistricting process and defending a toxic socialist agenda, no Democrat is safe."
That's apparently what the NRCC thinks. The committee also announced Tuesday that it was targeting nine other Democrats that had largely been thought of as representing safe Democratic seats. Included in that list of targets is Rep. Joe Morelle of the Rochester area and Rep. Paul Tonko of the Albany area, who won their 2020 re-election bids by more than 20 points. The NRCC also said it was targeting Rep. Kathleen Rice, a Long Island Democrat who won her race last year by 13 points.
The Republican group's chairman, Rep. Tom Emmer of Minnesota, explained its reasoning in a statement that included misstatements.
"Republicans are on offense all across the country," Emmer said. "Every House Democrat is facing an uphill battle having to defend their toxic socialist agenda that prioritizes trillion-dollar tax hikes on the middle class, opens our borders, closes our schools and defunds the police."
President Biden, a Democrat, is proposing tax hikes only on corporations and families that earn more than $400,000 a year. In addition, Biden's proposals – which the Democratic Congress is largely following – do not call for closing schools or defunding the police. However, Biden's more welcoming attitude toward immigration may have contributed to the surge of undocumented immigrants at the southern border.
While Republicans are expected to use such attack lines against Democrats nationwide, it came as a surprise that they would do so against Higgins, a Democrat who has kept his focus on locally oriented issues such as rebuilding Buffalo's waterfront and reopening the Canadian border.
Higgins' local focus has paid off for him in the past. His margin of victory in 2008, 2012, 2016 and 2020 exceeded that of the Democratic Party's presidential candidate in his district in each of those years. That's typically seen as a sign of a local politician's strength.
Asked to comment on the Republican effort, Higgins campaign spokesman Chuck Eaton said: "Brian Higgins fights for Western New York and gets things done. But there is still work to do. Brian will run for re-election in 2022 to continue that work on behalf of this community. Our team takes all challenges seriously, and Brian is eager to run on his record of delivering for the residents of Buffalo and Western New York."