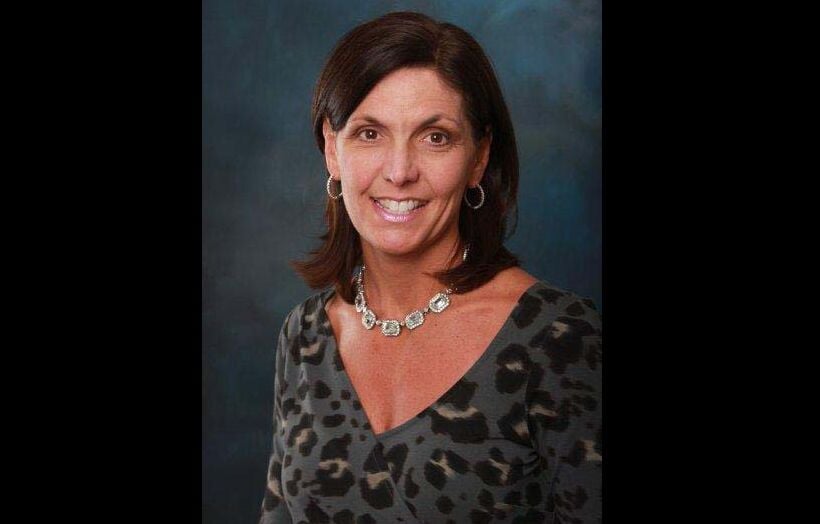 The Erie County Republican Party on Saturday endorsed Karen Healy-Case as its candidate for sheriff.
This comes days after Healy-Case secured the endorsement of the county's Conservative Party.
Barring any challenges in a party primary, the Republicans and Conservatives will present a united front in trying to keep the Sheriff's Office in Republican hands.
Timothy B. Howard, who has been the Republican sheriff since 2005, has said he will not run again.
With their decision, the Republicans dealt a blow to John Garcia, another retired Buffalo police detective running for sheriff on the Republican side.
Garcia in recent days said he felt confident he had the votes to get the Republican endorsement. He had just secured the support of the Buffalo PBA.
Garcia, who had the support of the often-criticized Howard and others in his political camp, could not immediately be reached Saturday for comment about whether he will force a primary.
Healy-Case, who once was a Democrat, is retired from the Buffalo Police Department after a 22-year career. She later took a position at Allied Barton, a security company.
"Law enforcement has been my life," she said in a written statement the party released Saturday, "and I am honored to be the law and order choice for the voters of Erie County."
Said County GOP Chairman Karl Simmeth: "After the violence, riots and looting last year right here in Buffalo, the GOP stands firmly with law enforcement and is proud to have Karen Healy-Case as our next, top law enforcement official in Erie County."
In another sign of the campaign expected from the Republican Party, Simmeth took aim at Democratic-sponsored reforms to law enforcement and the courts by saying "the Democrat socialist wing wants nothing more than to hamstring law enforcement."
The Democratic Party quickly criticized the endorsement as one that shows "the GOP is unable, and unwilling, to offer a candidate capable of restoring public trust to the Sheriff's office."
Thirty Erie County inmates have died during Howard's years in office. The Justice Department has sued him to force more humane conditions in the county Correctional Facility in Alden and the Holding Center downtown. The state Commission of Correction has called the jails among New York's worst run.
At the same time, Second Amendment enthusiasts have praised him for  refusing to enforce the state's ban on automatic weapons. Healy-Case, too, has said she will not enforce the SAFE Act.
Said the Democrats: "She has already vowed to follow the current sheriff's example of acting on personal political beliefs rather than upholding her oath."