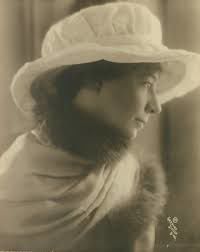 OLAF FUB SEZ: A reflection from poet Sara Teasdale, born on this date in 1884, "When I can look life in the eyes, grown calm and very coldly wise, life will have given me the truth, and taken in exchange – my youth."
HELP WANTED – The Buffalo Philharmonic Orchestra is looking for volunteers for the 2019-20 season. Positions include ushers, gift shop sales, drivers and greeters. Information and orientation sessions will be held at 10 a.m. Aug. 17 and 5:30 p.m. Aug. 21 in Kleinhans Music Hall on Symphony Circle. For more info, visit bpo.org/mission-and-history/volunteers-and-interns.
BREAKING PAR – Community projects will benefit as the Pendleton Lions Club holds its Summer Golf Classic on Aug. 24 at Willowbrook Golf Course, 4200 Lake Ave., Lockport. It begins with lunch and registration at noon, followed by a shotgun start at 1 p.m.
Cost is $110 per golfer, $400 per foursome and includes dinner, prizes and an hour of open bar. Dinner and open bar only are $40. Payment is needed in advance. For info, call Dave Bratek at 861-7162, Jeff Ott at 940-1745 or Joe Beiter at 625-9332.
SMARTEN UP – Bring your brain back from vacation and take the summer admission test for Mensa, the international organization for smart people, at 10 a.m. Aug. 24 in the Harlem Road Community Center, 4255 Harlem Road, Amherst.
Fee is $60. Anyone 14 and older is welcome, but those under 18 need parental permission. Walk-ins are OK, but it's better if you call Serena Tabor at 949-7629 or email srtraquel@gmail.com. For more info, visit wny.us.mensa.org.
ART GALORE – More than 175 professional and student artists from 13 states, one-third of them new, will exhibit this weekend in the 53rd annual Lewiston Art Festival, which takes place on Center Street between Fourth and Eighth streets. Hours are 10 a.m. to 6 p.m. Saturday and 10 a.m. to 5 p.m. Sunday.
Festivities get underway at 7 p.m. Friday with a free concert by vocalist Garry Seefeldt, who will perform songs of Frank Sinatra and Tony Bennett in the Hennepin Park gazebo at Fourth and Center streets. On Saturday and Sunday, the gazebo will be the center of an Iroquois Market, with Native American art, music, dance and children's activities.
FINDING FOCUS – Independent Living of the Genesee Region will offer a free seminar, "Healing Through Mindfulness," from 2 to 4 p.m. Tuesday in its office at 319 W. Main St., Batavia. Presenter will be Robert Statham from the New York Association of Psychiatric Rehabilitation Services.
The seminar will offer continuing education units for social workers and licensed mental health counselors. For more info and to register, call Donna Becker at 585-815-8501 or email dbecker@wnyil.org.
HAPPY BIRTHDAY – Brittni Smallwood, Mike Benevento, Bill Wippert, Robert Kresse, Paul Morgante, Joseph Zabawa, Frank Panek, Kyle Richard Panek, Camryn Jane Panek, Michelle Ballaro, Carter Donovan, Gene Czech, Karl Hawthorn Jr., Jane Dabrowski, Amber Campany, Chris Tuberdyke, Toni Murray, Marsha Doherty and Terriann Mirowski.
To submit birthdays and other items of interest to Reporters' Notebook, please email olaffub@buffnews.com or send a letter to Reporters' Notebook, Buffalo News, Box 100, Buffalo, NY 14240.
Today's online edition of Reporters' Notebook contains items that appear in shorter form in the print edition, due to space limitations.
When space permits, Reporters' Notebook welcomes the opportunity to share light verse on everyday topics, providing that the poems are short, 12 to 16 lines maximum.
Get local news delivered to your inbox!
Subscribe to our Daily Headlines newsletter.