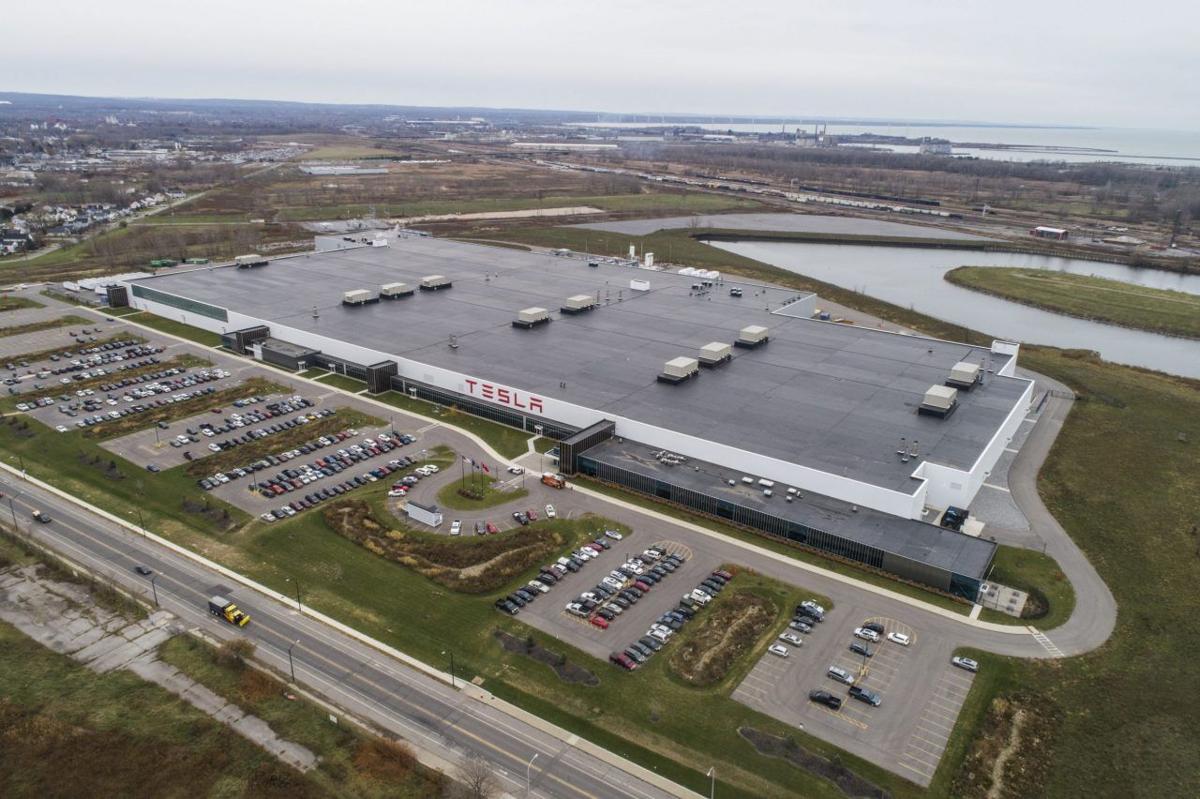 A report that Panasonic is about to abandon its solar cell manufacturing agreement with Tesla at RiverBend in Buffalo was confirmed Tuesday evening in a statement by Empire State Development Chairman Howard Zemsky.
Zemsky added that the loss of the Panasonic partnership will not affect the state's incentive agreement with Tesla for the RiverBend plant or Tesla's production of its solar roof in Buffalo.
"We understand that Panasonic has made a corporate decision to move away from global solar products, but this action has no bearing on Tesla's current operations nor its commitment to Buffalo and New York State, according to Tesla," Zemsky said in a statement released late Tuesday.
He noted that the state had no incentive agreement with Panasonic.
Acknowledgement of the Panasonic move was included in an announcement by Zemsky that Tesla says it will exceed its next employment goals at the factory.
"As of today," he said, "Tesla said they have more than 1,500 jobs in Buffalo and more than 300 others across New York State. ESD will perform the necessary due diligence to verify the company's data. This count does not include the Panasonic positions."
Nikkei Asian Review first reported Tuesday that Panasonic plans to scrap its production agreement with Tesla at the Gigafactory 2 in Buffalo.
Panasonic struck a deal with Tesla in late 2016 to invest in the state-owned plant in Buffalo and take on a major production role in the South Park Avenue facility. The goal had been to use Panasonic solar cells in Tesla's solar roof.
"While the New York State Department of Labor stands ready with its Rapid Response Team to ensure that any employees who are impacted by Panasonic's decision are connected to opportunities and resources available in the region, Tesla has indicated that it intends to hire as many Panasonic employees as it can going forward," Zemsky said.
He added, "We look forward to continuing to grow employment at the RiverBend site with Tesla."
According to the Japanese business newspaper Nekkei Asian Review, Tesla was unhappy with the solar cells that Panasonic produced for its SolarGlass roof product.
The paper said Tesla is using Chinese cells in its latest version of the product, which is designed to look like standard roofing tiles.
Tesla has promised to employ 1,460 people at the plant by April, when the company's founder and CEO, Elon Musk, is planning to host its regular "company talk" from the Buffalo plant.
If Tesla does not meet the job goal, it would face a $41.2 million penalty to New York State, which built the factory.
Tesla employed about 800 workers at the plant last summer, about half of them working for Panasonic. Since then, however, Tesla has reported increasing the number of its own employees at the Buffalo facility.
The factory also makes electrical components for Tesla's batteries and electric vehicle charging stations.