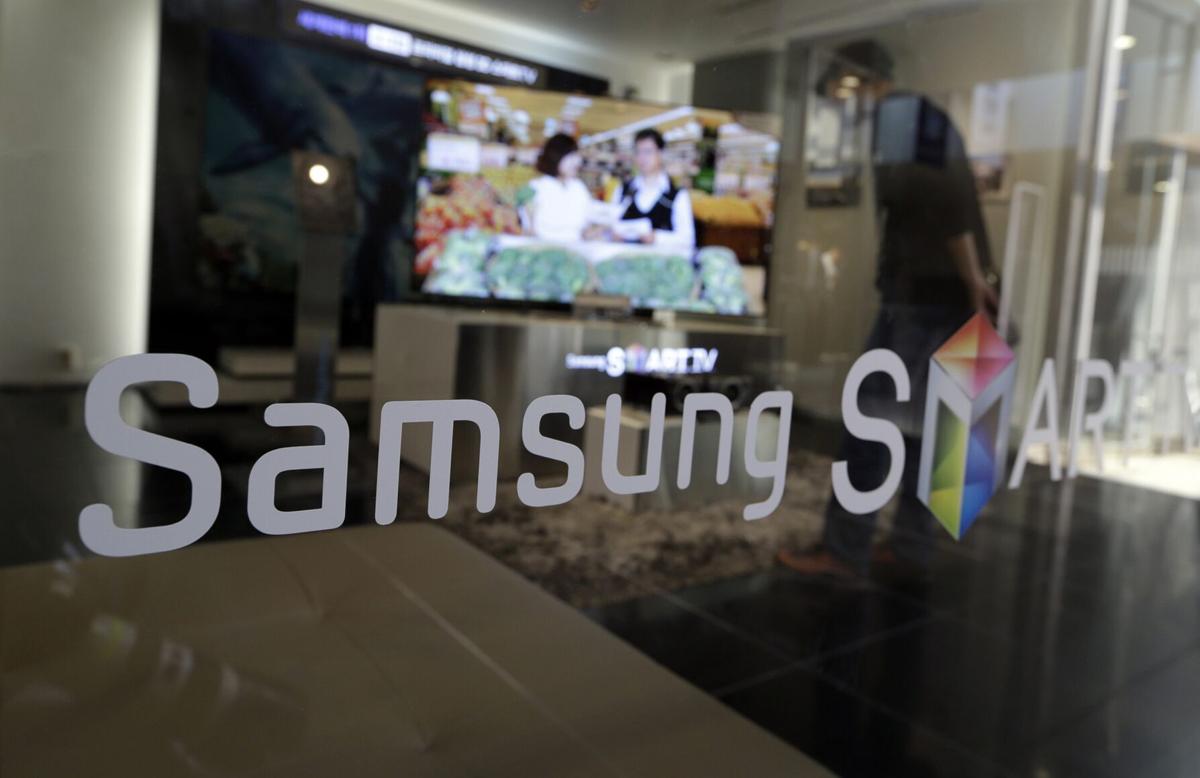 An industrial campus in Genesee County is one of five possible locations for a new $17 billion semiconductor factory that Samsung is considering constructing in this country, the Wall Street Journal reported.
The site in Genesee County, which wasn't specified, is one of five locations Samsung is scouting for the mega-factory, along with two in and around Phoenix and two others in and around Austin, Texas.
The Genesee County site likely refers to the 1,250-acre Western New York Science and Technology Advanced Manufacturing Park, known as STAMP, located in the Town of Alabama and developed by the Genesee County Economic Development Center.
Alabama Supervisor Robert Crossen told The Buffalo News late Saturday that he's heard increasing interest in the site from a number of companies for large and smaller-scale developments.
He said most such potential developments are cloaked in confidentiality at this stage in the process so he doesn't know if Samsung is, in fact, eyeing the property. But he said he wouldn't be surprised because the federal government has made a push to boost domestic production of semiconductors.
If Samsung builds the plant as described in the Journal, Crossen said, "It's going to be a huge boost for the entire state."
The STAMP site, under development for nearly 15 years, remains shovel-ready but vacant. A major draw, aside from its proximity to the Thruway, is its access to low-cost power. 
Crossen can look out his window and see the STAMP property. "I live right on the edge of it," he said.
Steve Hyde, president and CEO of the Genesee County Economic Development Center, said in an email Saturday that the agency does not comment publicly about possible developments at the site. He added: 
"Development of the (STAMP) site has steadily progressed through the dedicated support of Gov. (Andrew M.) Cuomo, the New York State Legislature, and our municipalities and utility partners. With this support, STAMP has achieved significant site readiness milestones through completion of major site and infrastructure pre-project requirements. These developments, along with our region's abundant talent and low-cost electricity, have enabled increased attractiveness for the large-scale site and utility capacities at STAMP."
Sen. Charles Schumer, in a statement Saturday, promised to give the project a major push:
"When I stood at STAMP in August to announce my proposal to create new federal semiconductor manufacturing incentives, I said it could put sites like Western New York's STAMP in contention for landing a new semiconductor manufacturing plant and the thousands of new jobs that come with it.
"This game-changer proposal passed into law last month and already companies like Samsung are considering STAMP for a 1,900 job chip fab (plant), partly because of this new federal initiative. Now, I will work to secure this federal investment and offer my all-out support and advocacy in helping STAMP compete for this multi-billion dollar plant."
STAMP lost its first major potential tenant, 1366 Technologies, in March 2018 when the solar energy products company announced that it was pulling the plug on a planned factory that would employ up to 1,000 workers making silicon wafers. It opted to build the factory overseas after failing to obtain expected incentives.
It's hard to think of another development considered for Western New York of this size and scale.
Tesla's RiverBend factory in South Buffalo was built with over $950 million in state support in exchange for the creation of 1,500 local jobs.
Upstate New York is home to two other chip-making plants. GlobalFoundries has an advanced semiconductor plant in Malta, located about 30 miles north of Albany, that reflects about $15 billion invested in building the facility and outfitting it with high-tech equipment over a decade. It employs about 3,000.
And construction on a $1 billion semiconductor plant in Marcy, near Utica, continues during the Covid-19 pandemic. Cree expects to start production of its first silicon carbide wafers in January 2022, according to the Albany Business Review, and expects to have at least 600 workers at the facility by 2029.
The state will provide Cree a $500 million grant paid out as the company meets certain project goals, the Business Review reported.
The Journal based its report on documents and interviews with people familiar with the project, which would be in line to receive substantial incentives from the federal and state governments.
Representatives of Cuomo and Empire State Development did not immediately respond to requests for comment late Saturday afternoon. A spokesman said Invest Buffalo Niagara had no comment at this time.