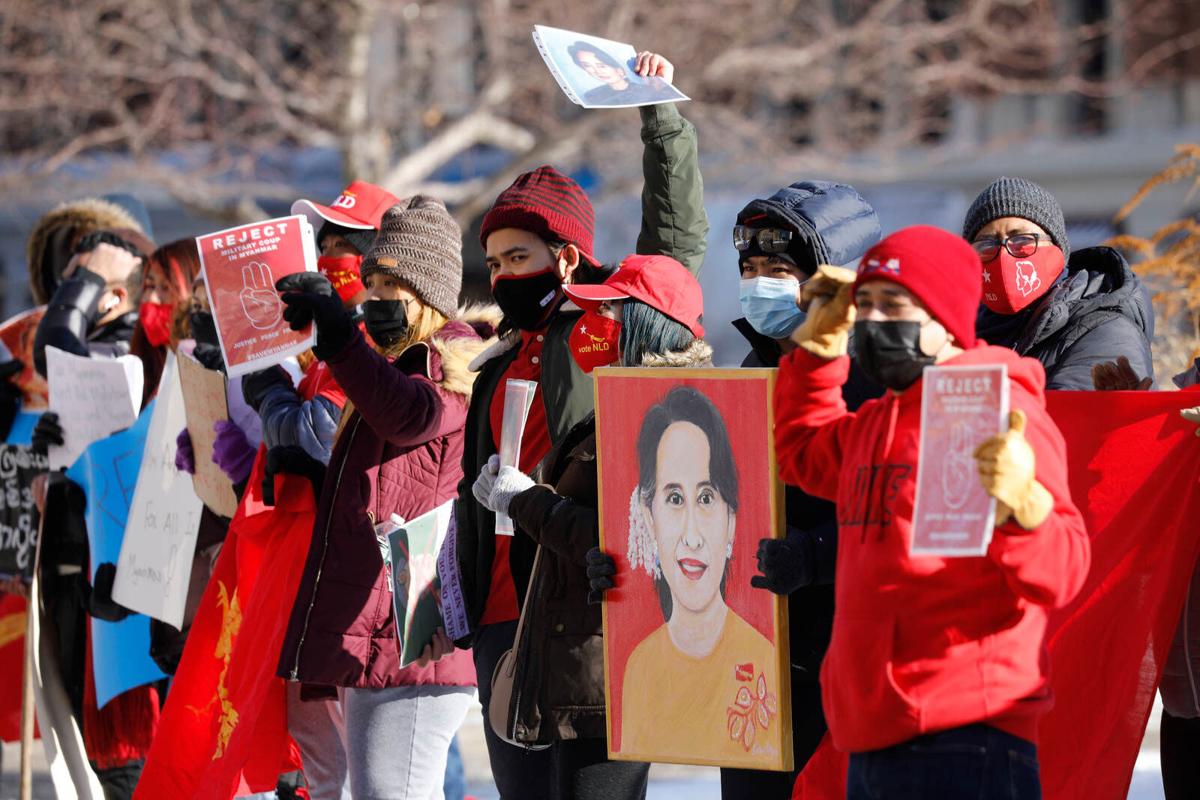 WASHINGTON – Fewer refugees resettled in Buffalo last year than in any year since an official count started in 2002, and there's no sign that more newcomers will arrive anytime soon despite President Biden's promise to welcome many more of the world's outcasts.
Amid dramatic Trump administration cutbacks in refugee resettlement as well as the Covid-19 pandemic, only 153 refugees resettled in Buffalo in 2020, federal figures show. That contrasts with an average of 906 annually over the previous 18 years.
Officials at local refugee resettlement agencies had expected refugee resettlement to accelerate after Biden, in early February, vowed to bolster resettlement numbers to 62,500 nationally by Sept. 30. But Biden has not yet signed the paperwork needed to resume refugee resettlement – meaning hundreds of people, including some bound for Buffalo, saw their plans to move to America postponed last month.
Privately, some refugee advocates speculate that Biden is delaying opening up refugee resettlement so long as undocumented immigrants continue crossing the border with Mexico in record numbers, perhaps fearing political blowback from any move that might be seen as pro-immigrant.
Biden's inaction has prompted a growing sense of frustration among those long have backed refugee resettlement as a key cog in stabilizing or even growing Buffalo's population, such as Rep. Brian Higgins.
"Buffalo is among the most successful refugee resettlement cities in America," said Higgins, a Buffalo Democrat. "President Biden should immediately lift the previous administration's arbitrary and cruel refugee resettlement limits."
Unlike the undocumented families from Central America currently streaming across the southern border, refugees are political, religious or economic outcasts who come to America with federal government approval and after a thorough security vetting.
A humanitarian program in place for more than 40 years, America's refugee resettlement effort underwent dramatic cutbacks under the Trump administration, which shrunk the numbers of new arrivals from a goal of 110,000 during the last year of the Obama administration to only 15,000 this year.
That move has had a corresponding effect in Buffalo, where refugee resettlements dwindled from a peak of 1,929 in 2016 to last year's total of 153.
Officials at local agencies that resettle refugees – who credit the newcomers with reviving neighborhoods and stabilizing the city's population – bemoan the decline.
"It was a very sad year for us," said Molly S. Short Carr, executive director of Jewish Family Service of Buffalo and Erie County, one of the city's four refugee resettlement agencies. "It was a very hard year."
"Covid didn't help things," said Karen M. Andolina Scott, executive director of Journey's End Refugee Services.
Refugees who did move to Buffalo last year were tested and quarantined, said local resettlement officials, who stressed that Trump administration policies, rather than the pandemic, played the main role in shrinking the number of refugees settling in Buffalo.
In addition to slashing the number of newcomers that would be admitted, Trump also added a number of rules about who could resettle in America. For example, people who fled their homeland for religious reasons got priority over those who left for other reasons, thereby shutting off resettlement from countries such as the Democratic Republic of the Congo, the homeland of more than 1,700 outcasts who have settled in Buffalo in the past two decades. Trump also stopped cooperating with the United Nations' refugee program, which had served as a pipeline that brought more than 5,000 refugees from Burma to Buffalo.
Those policies remain in place because Biden has not signed the paperwork required under law to reverse them – even though he's promised to do so.
Refugee resettlement agencies expected him to sign that paperwork soon after he sent a report to Congress on the issue Feb. 12, vowing not only to increase the number of refugees arriving over the rest of this fiscal year, but also saying he would aim to bring a record number of refugees – 125,000 – to America in fiscal 2022.
Soon after Biden issued that report, plans were laid to resettle refugees who had been blocked by the Trump administration policies. But when Biden failed to act, flights were canceled for 750 people who had planned to move to America, said Mark J. Hetfield, president of the Hebrew Immigrant Aid Society, which works with resettlement agencies nationwide.
Asked about the delay, Hetfield said: "I think this is a gross political miscalculation that they're making, and one with real tragic consequences."
In Buffalo, more than 30 refugees working with Journey's End had their flights canceled and their plans to move to Buffalo delayed, Scott said.
"It has been surprising and a little disappointing" that Biden hasn't fulfilled his promise to bolster refugee resettlement, she added.
Asked why Biden hasn't acted, a National Security Council spokesman said: "Despite inheriting a dismantled refugee admissions program from the outgoing administration, President Biden is committed to strengthening the operations of the United States Refugee Admissions Program. While no firm numbers or timeline have been finalized, the President's view is clear: This program will reflect the generosity and core values of the United States, while benefiting from the many contributions that refugees make to our country."
When Biden finally does act, Buffalo's resettlement agencies will be ready to act, too. Helped in part by state funding during the Trump years, they survived when dozens of similar agencies across the country shut down, said Eva M. Hassett, executive director of the International Institute of Buffalo.