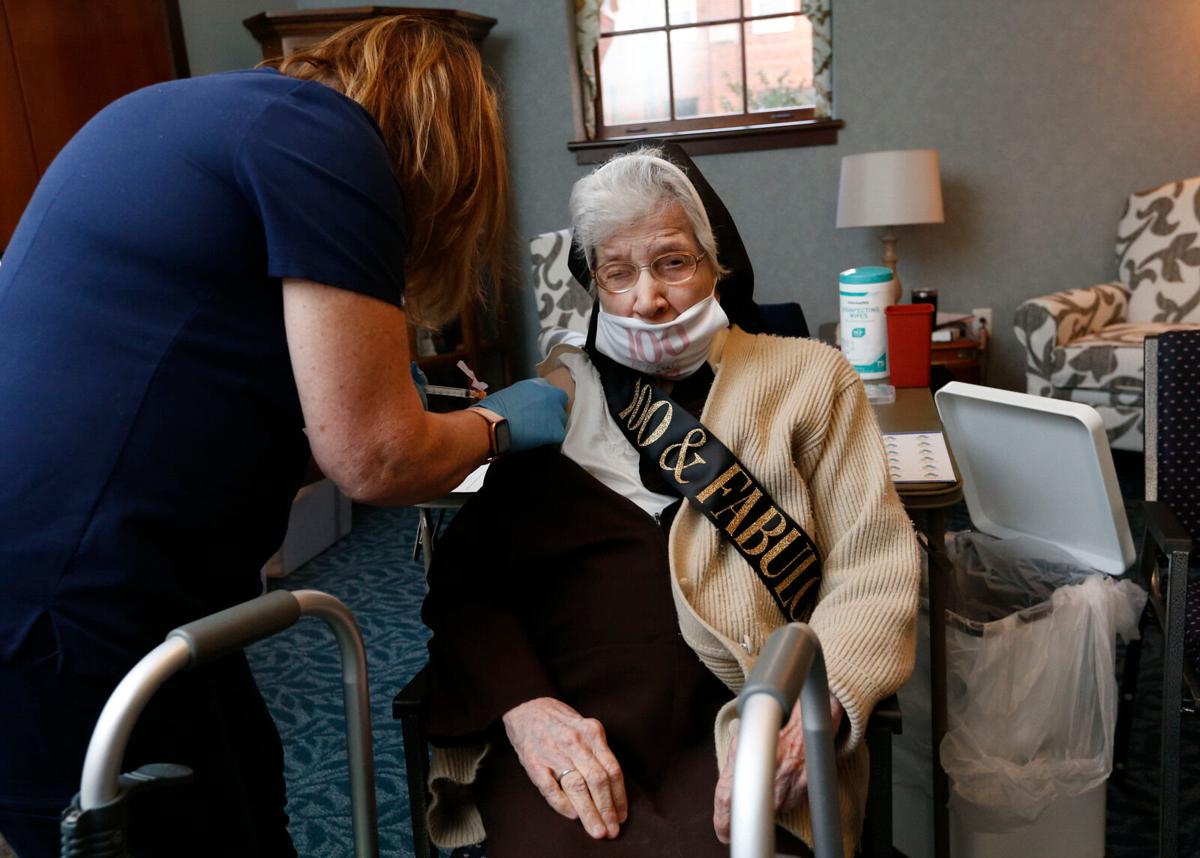 The Covid-19 pandemic in 2020 swept away years of climbing life expectancy in Europe and the U.S., hitting American males the hardest, according to a study released last week by Oxford University researchers in Great Britain.
"For Western European countries such as Spain, England and Wales, Italy, Belgium, among others, the last time such large magnitudes of declines in life expectancy at birth were observed in a single year was during WW II," Dr. José Manuel Aburto, co-lead author, said in a statement.
American men experienced a 2.2-year drop; U.S. women, 1.7 years.
"In the U.S., increases in mortality in the under 60 age group contributed most significantly to life expectancy declines, whereas across most of Europe increases in mortality above age 60 contributed more significantly," said Dr. Ridhi Kashyap the other co-lead author. Pandemic-related deaths, which now top 700,000 nationally, account for most of the decrease, the study shows.
Researchers examined mortality data from 2015 to 2020 in 29 countries, concluding the pandemic lowered life expectancy in 27 of them, including the U.S., where figures from the Centers for Disease Control and Prevention were used.
After six sisters at Villa Maria died from complications linked to Covid-19 last year, 55 members of the Felician sisters got their second doses of the vaccine this week.
Other recent pandemic statistics of note:
A large-scale, Oxford-led study using the United Kingdom Biobank concluded smokers are 80% more likely to be hospitalized with Covid-19 and twice as likely to die from the disease than non-smokers.
The CDC also released two reports last month that showed schools without mask requirements were reporting at least twice as many Covid-19 cases, and more outbreaks, during the first few weeks of classes. A third report concluded, "Despite an estimated 1,801 school closures so far this school year, 96% of public schools have been able to remain open for full in-person learning." 
Food for thought: Buffalo Niagara Medical Campus Inc. will host a free Food is Medicine Symposium from 8:30 a.m. to 4:30 p.m. Oct. 16 for those who want to learn more about how nutrition and culinary education is becoming a greater part of medical school curricula and a holistic approach to medicine.
Food justice and food equity also will be topics on the symposium menu, as will a midday lunch session and interactive Farm to Fork cooking demonstration. Topics include effective Food as Medicine interventions that help treat and prevent disease, seasonal eating, and how to have related quality conversations with physicians. Register at bnmc.org.