Roswell Park Comprehensive Cancer Center leaders and staff dedicated a new nursing center this week designed to focus on education and well-being for a staff of more than 800 nurses on the front lines of care.
Cranial electrotherapy stimulation, or CES, uses low-voltage electrical current to tweak the circuitry in the brain, helping to lift mood and reclaim focus.
The new Marie E. Bogner Center for Nursing Excellence – a freestanding space of slightly more than 5,000 square feet – stands near clinical units. It includes classrooms, a patient simulation room and other skills learning areas. It also features a lactation room and lounge.
Nurses, nurse interns and nurse oncology residents will benefit from the new space, said Andrew Storer, deputy chief nursing officer at the Buffalo cancer hospital.
"This center celebrates them and allows for professional development and advancement in a dedicated space they can call their own," Storer said in a news release.
The simulation room is an exact replica of a Roswell Park inpatient room. It includes a responsive mannequin and software to teach new skills or sharpen old ones in hundreds of health care scenarios.
"Not many hospitals have incorporated high-fidelity simulation in their training," Storer said.
An estate gift from longtime Roswell Park supporter Marie Bogner made the center possible. Fellow donors established an endowment for the center.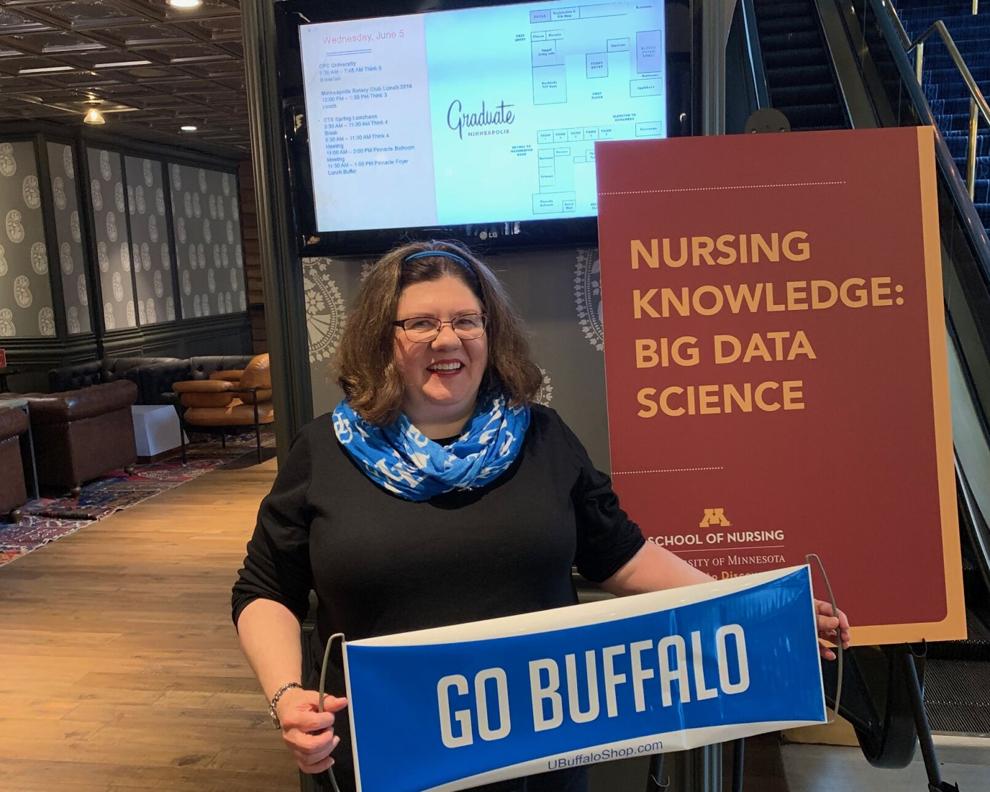 MS study launched: A University at Buffalo nursing student working on her doctorate has started a new study designed to better understand the role cognitive fatigue plays in the progression and treatment of multiple sclerosis.
Lana Pasek won a $5,000 Nightingale Award last year to conduct the study. She seeks volunteers 19 and older diagnosed with MS and dealing with what also is called brain fog as they address a disease that impacts the brain, spinal cord and optic nerves. Other symptoms – which can be temporary or longer lasting – can include numbness, tingling, mood changes, pain, fatigue, blindness and paralysis.
The Comprehensive Assessment of Severely Affected MS (CASA-MS) study aims to predict disease severity risk and measure progression in hopes the work will lead to other innovative therapies, and perhaps a cure.
The study focuses on the health-related quality of life for patients with MS who have cognitive fatigue. It aims to help clinicians and researchers find better treatments and therapies.
"This phenomenon has serious consequences, like brain changes," Pasek said. It can lead to trouble focusing and taking direction, which can lead to challenges that include maintaining job security.
Pasek will interview volunteers for the study. Participants will receive a $30 gift card.
"One thing people have been asking is if the interview and survey completions are done only face to face in the home or if these can be done by a virtual computer interview," Pasek said. Both are possible.