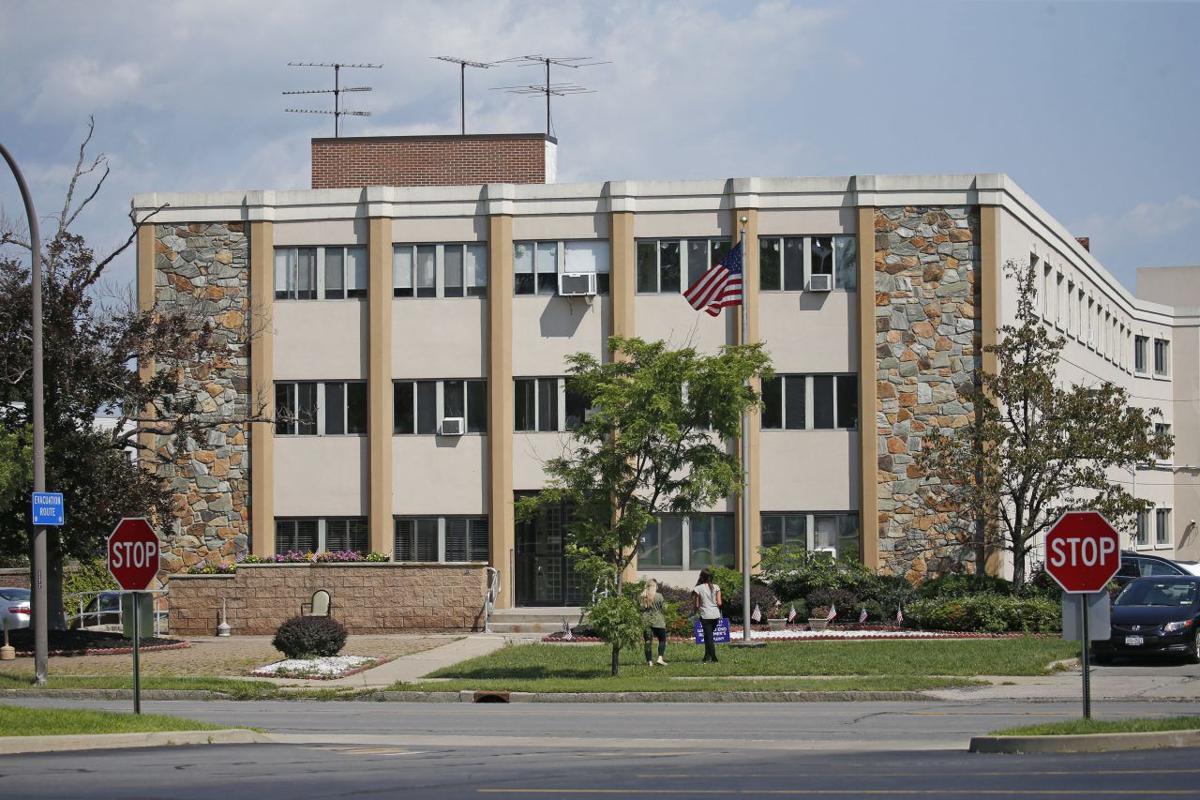 The state-appointed receiver for a troubled Delaware Avenue nursing home confirmed Monday afternoon that the facility will be closed.
An exact date for the closing of Emerald South Nursing and Rehabilitation Center has not been set, but the priority is to make the closure as seamless as possible for the residents and staff, according to Jay Lawrence, a spokesman for receiver Jeremy B. Strauss.
Union workers were told at a meeting Monday that the state Health Department has given the receiver 90 days to shut down the nursing home at 1175 Delaware Ave., which would mean the doors would close by Jan. 31, 2019, according to a union official.
"We clearly think it is in the best interest of the residents, their families and the staff," Lawrence said of the planned closing of the 122-bed facility, which has been designated a Special Focus Facility by the federal government because of unsafe conditions.
An 87-year-old man, William Strasner, fell to his death June 4 at Emerald South while trying to escape out a third-floor window, and two years ago another resident, Ruth Murray, was beaten to death in the third-floor dementia unit.
Democratic Assemblywoman Crystal D. Peoples-Stokes, whose district takes in the nursing home, said she has been meeting in recent days with Strauss' company, Grand Healthcare System of New York City, to discuss the facility's future.
"I am concerned to hear about the closing of Emerald South. My office will be watching closely to make sure that the patients and their families are treated with dignity and respect as they are relocated to various facilities," Peoples-Stokes said.
Strauss, also the receiver of nearby Emerald North Nursing and Rehabilitation Center, plans to transfer as many Emerald South residents and staff to Emerald North as that facility can accommodate, according to Lawrence.
"We are working hand in hand with the Health Department," Lawrence said. "It is extremely important to do everything we can to take very good care of the residents to make sure they are placed appropriately. With respect to the staff, we plan to do the same."
There are 63 residents at Emerald South and 26 open beds at Emerald North, which has a total of 95 beds, according to state nursing home census figures.
Emerald South resident Janine Ziomek-Witek said, "I was not totally surprised that they are closing, the way things have been getting progressively worse here. Aides are not coming into work, they're calling off."
Peter DeJesus, administrative organizer for 1199 SEIU, said the closing will be difficult on residents and staff.
"You have residents with medical conditions who are now going to be transplanted to other facilities and they are going to have to acclimate themselves to a new staff and facility and that can be problematic," DeJesus said.
There are about 75 union workers at Emerald South, he said.
The need for extensive capital improvements was cited as one of the reasons for closing Emerald South, according to DeJesus.
"We never want a facility to close, but given the history of this facility, it was just too much of an obstacle to surmount," DeJesus said.
Judy Landa of Long Island owns the companies that have been licensed to operate Emerald South and Emerald North since 2013. The building and land for Emerald North were owned by her husband Benjamin's company.
Strauss has said he paid $3.5 million for the building and land for Emerald North at 1205 Delaware and for the operations of both nursing homes. When he was appointed receiver of facilities late last month, he said he was only filing paperwork seeking state approval to transfer the operating license for Emerald North to him.
"To further protect the health and safety of residents at Emerald South Nursing and Rehabilitation Center, the New York State Department of Health has approved a closure plan for the facility," said Jeffrey Hammond, a spokesman for the department. "The department will work with the receiver to minimize the impact of this closure on the community and to ensure every resident is relocated to an appropriate level of care."
Get local news delivered to your inbox!
Subscribe to our Daily Headlines newsletter.