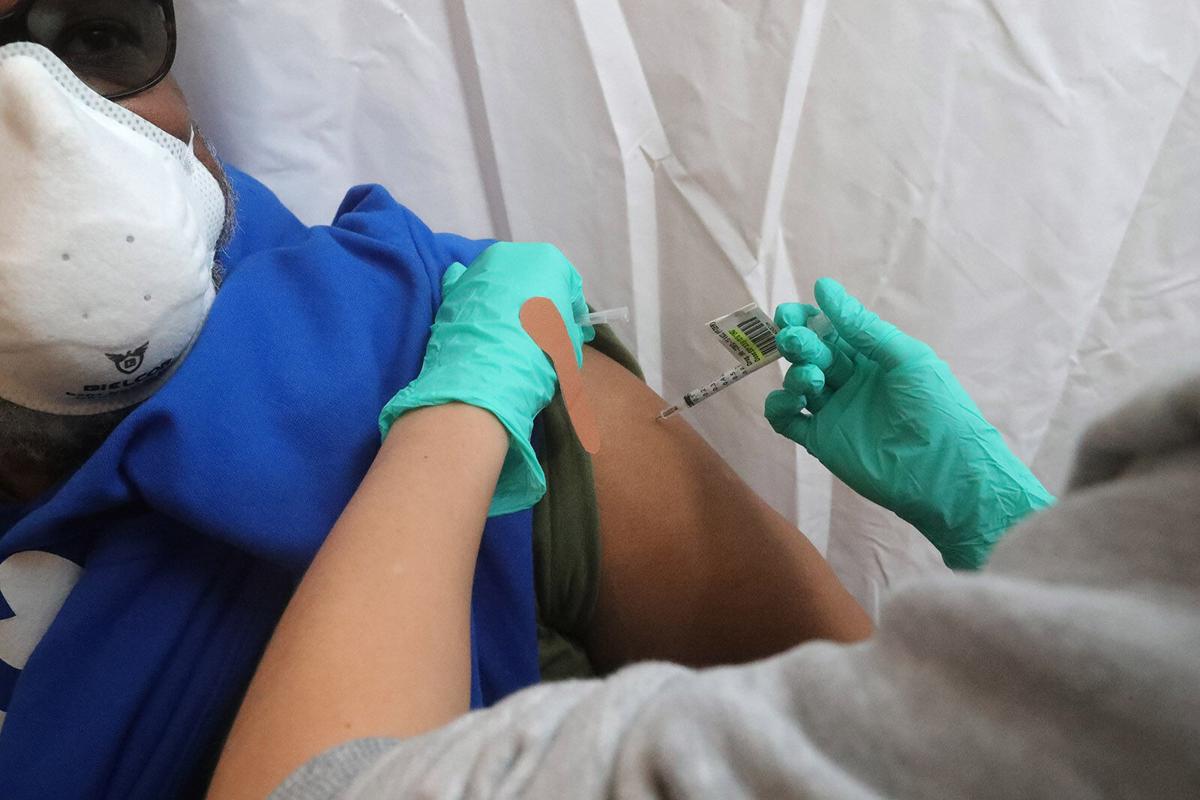 As the Covid-19 vaccine rollout accelerates, the pandemic is gradually loosing its grip on both the region and the state. But not everyone has equal access to vaccines and vaccination sites – and Black, Asian and Hispanic New Yorkers, in particular, have seen disproportionately low vaccination rates.
In Western New York, for instance, where more than 10% of the population is Black, African Americans represent fewer than 5% of the people getting shots. White residents, on the other hand, make up 84.7% of the region's population – and 92.2% of those vaccinated.
Those discrepancies have persisted, even as officials scaled up vaccinations at sites such as the Delavan-Grider Community Center, which initially limited appointments to residents from ten underserved Buffalo ZIP codes. In the past week, local vaccine providers have administered an average of 9,607 shots per day, on average – twice as many as two weeks ago.
These insights are part of a Buffalo News project to track and analyze critical Covid-19 metrics, expanded this week to include regional vaccination data. Using data from the state and local county departments of health, as well as the state Department of Education and the New York Times' national coronavirus database, The News is tracking the still-unfolding story of Covid-19 in Erie, Niagara, Chautauqua, Cattaraugus and Allegany counties.
Those data continue to trend in the right direction for the region overall, with new infections and hospitalizations both falling to their lowest points since the first weeks of November. Meanwhile, the average test positivity rate – or the share of all tests that come back positive over a week-long period – has hovered around 2% for the past 12 days.
At the same time, both the availability of vaccines and the pace of vaccination has accelerated steadily. As of Tuesday,  roughly 23% of Western New York's adults had at least one dose of the vaccine, and 13% had both doses. Western New York also received its first shipments of one-dose Johnson & Johnson vaccines last week, which experts say will further speed the rollout.
But there are clear disparities in who is getting the vaccine, both in Western New York and across the country. Last Friday,  a New York Times analysis of state-reported data found that the national vaccination rate for Black Americans is half that of white ones, and the rate for Hispanic Americans is even lower.
In New York, white residents have received a disproportionate share of vaccines in each of the state's 10 regions and in all five counties of Western New York. That disparity is especially dramatic in Erie County: While white residents make up just over 81% of the population, they account for almost 91% of the newly vaccinated.
Black residents, on the other hand, represent 5.7% of all vaccinated people (compared to 13.1% of the population), while Asian residents make up 2.5% of those vaccinated (3.6% of the population) and Hispanic residents make up 2.2% (4.5% of the population). 
Politicians and public health experts have blamed a range of factors for the vaccination gap, including vaccine hesitancy and access issues, such as difficulty using online appointment systems, arranging transportation to vaccine sites or taking off work. Demographics may also explain part of the disparity: White Western New Yorkers make up a larger portion of the over-65 crowd, which received earlier access to the vaccine, than they do of the general population.
Since Western New York recorded its first case on March 14, 2020, more than 96,600 people have tested positive for Covid-19. More than 2,200 people have died of the disease.